Wouldn't you be excited to receive an annual salary of around $60,000 to $150,000 as a commercial pilot? But exactly how much would it cost to get a commercial pilot's license to be able to practice the profession?
Average Cost of a Commercial Pilot License
The commercial pilot license price ranges from $66,000 if you start with a private pilot certificate, which you have probably spent around $10,000 to $20,000. The cost can go up to $84,000 if you start from scratch.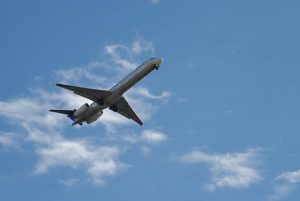 The cost will mainly depend on whether you attend a pilot school or hire an instructor to learn and accumulate logged hours.
Private training would involve hiring an instructor, which costs around $40 to $80 per hour, depending on your location and the instructor's qualifications. The reported rental cost of an aircraft ranges from $110 to $150 per hour, depending on the model.
The average cost of various pilot training and licenses in the USA is as follows:
Private Pilot

License –

$10,000 to $20,000
Instrument Rating

–

$10,000 to $15,000
Commercial Multi Engine Add On

–

$5,000 to $10,000
Commercial Single-engine Add-on Rating – $3,000
Private Pilot License – $6500 to $15,000
Sports Pilot License – $3,000 to $5,000
Instrument Pilot Rating – $18,000+
Recreational Pilot License – $6

,

000 to $7

,

700
Certified Flight Instructor Certificate –

$10,000 to $15,000

Certified Flight Instructor – Instrument Rating –

$5,000 to $10,000

Multi-engine Instructor Rating –

$5,000 to $10,000

Airline Transition Training – $3,000
What are Included?
The commercial pilot license fee in a pilot school typically includes the following:
You will be provided with a complete set of training manuals and handouts

.

You will be given access to the Federal Aviation Administration (FAA) online question bank or Joint Aviation Authorities (JAA) in the case of Europe.
Theoretical and practical training through qualified instructors
The cost of aircraft rental.
Additional Costs
Since the landing and communication fees, which are based on the destination airport that trainees choose, are not covered in the cost, a list of airports and corresponding fees will be handed to you beforehand. So expect to spend extra on these.
Airport landings may be in and out of the USA, so expect to pay the US dollar equivalent based on the foreign exchange rate averages.
A ForeFlight subscription will also be helpful during the training. With this, you can gather different pieces of information crucial to flying, such as the weather, route plan, destination, reference on a moving map, etc. This cost around $80.
FAA examiners' fees and knowledge test fees may range from $7,400 to $8,200 all in all, depending on the examiner. On the other hand, supplies and other training materials such as logbooks and navigation plotters, among others, can cost around $100.
The cost of books and learning materials ranges from $200 to $500 depending on whether you are studying privately or in a pilot school. Also, consider getting your own iPad, aviation or pilot headset, flight bag, and other pilot gear, which costs around $1,600 all in all, depending on the brand.
Flight insurance, like renter's insurance, or the one you get when you rent or borrow an aircraft, costs around $81 to $175. This ranges from just liability coverage to more comprehensive coverage that covers even bodily injury to passengers.
Some schools offer lodging for trainees, especially if they come from other places. This may range from $5,200 to $8,000.
Fuel might or might not be covered by the rental price of the aircraft, so be prepared for the cost if it is not.
Factors Affecting the Cost of a Commercial Pilot License
The costs will definitely vary depending on several factors, such as the following:
The pilot training school
The price of commercial pilot's license largely depends on the school where you train to get certification. Pilot schools tend to have varying rates due to a lot of factors like location, competition, cost of living, etc.
Pilot school or private training
Whether you like to attend a formal school or prefer the convenience of private training, it will affect the cost of getting a pilot's license.
Type of pilot certification or license
The type of certification you want to gain will also dictate the cost you will incur to get it.
While most training packages include this in the cost, it is different when you opt for convenience and hire someone to privately teach you. Some students cannot completely learn within the standard time frame and would still need additional flights.
Also, if you want to upgrade your license, logging more flight hours is necessary, so expect to pay a higher cost associated with the aircraft rental. Not to mention the rental rates of the different aircraft rental companies.
As mentioned, it is usually not covered in the training price, the landing fee to the airport of your choice while on training. Therefore, your cost may be higher than expected.
When you attend ground school to get your license, the instructor's fee would normally be included. But you can also get certified by hiring a private instructor because the FAA does not mind in whatever manner you obtain your license as long as you complete the required time logged.
Your license cost will be affected by how cheap or expensive the rate of your instructor is.
Requirements For Commercial Pilot License
Before you can obtain a commercial certificate, you will be required to complete the following:
Flight time of 250 hours. However, 1oo hours should be in powered aircraft and 50 must be in airplanes.
Pilot-in-command time of 100 hours, but 50 must be in airplanes.
50 hours of cross-country time, 10 hours should be in an airplane.
20 hours of training, which includes 10 hours of instrument and 10 complex or TAA, and cross-country and preparation for the practical test.
10 hours of solo training, which includes a smattering of cross-country and night.
Where to Get a License
The Federal Aviation Administration offers a pilot school locator so you can choose to train near your place of residence.