Yoga is a physical and mental exercise that has been gaining popularity among fitness enthusiast. Yoga postures are designed in order to tone your muscles as well as align and strengthen your body. It will make your spine supple so that it will be able to increase the blood flow towards your organs, tissues, and glands. Core Power Yoga has been one of the more popular fitness centers that offer yoga classes and many have been asking about the Corepower Yoga membership fee because of good feedbacks from members and patrons alike.
Cost Of A Core Power Yoga Membership
What makes Core Power Yoga different is the way they incorporate traditional gym exercise with yoga postures and breathing exercise. You might be thinking that yoga is not meant to be a cardiovascular exercise but when you try the Core Power Yoga prices and enrolling at their classes you will find out that they have a powerful and high-intensity style of yoga that is both an exercise for your body and mind.
Here are the common Corepower Yoga membership fee:
| Classes | Fees |
| --- | --- |
| Single Class | $23.00 |
| 5 Classes | $105.00 |
| 10 Classes | $195.00 |
| 20 Classes | $345.00 |
| 1 Month Unlimited Class | $200.00 |
| 3 Month Unlimited Class | $479.00 |
When you enroll at Core Power Yoga, you can either be a Black Tag Member or you also take on literally single classes at a time. If you want to enroll at their Black Tag Membership then their monthly fee will cost you around $155.00 but on your first month, you will only have to pay $89.00 as a new member. You will get unlimited access to all of the fitness center's facilities and join every class that you want. Aside from that, you will also have access to more than 160 studios throughout the nation and get 20% on other training and programs. Being a Black Tag Members will give you discounts on various retails items and shops as well as join special events organized by the Core Power Yoga gym held 4 times a year.
But if you feel like the Core Power Yoga prices are too much for you and you feel like just taking one class at a time then they also offer prices for various classes at the facility. If you want to take on just one class then the fee is $23.00. But if you plan on taking around 5 classes then you would have to pay $105.00 which is a saving of around $10.00 in total.
If you want to save more on your classes then you can take 10 classes which will cost you $195.00. Your total savings per class will be around $3.50 which is $1.50 cheaper than enrolling in 5 classes. They also offer a 20 class promo for only $345.00. If you do enroll in 20 classes you will save as much as $115.00 on your class fee as each class will only be worth $17.25 each.
But if you are still not sure whether 20 classes are not enough for you then you can go and take their 1-month unlimited classes offer which will cost  $200.00 or their 3 Month Unlimited Class $479.00. If you think about it, enrolling in a 1-month unlimited class or the 3 months is the same as enrolling as a Black Tag Member but being a Black Tag Member has more perks. You do not have to worry about any initiation fee or cancellation fee as the Core Power Yoga does not have one. You can enroll anytime you like and you can cancel your membership any time you like.
Discount Prices At The Core Power Yoga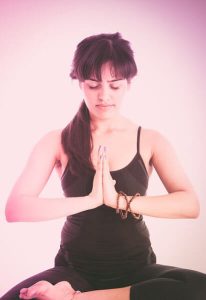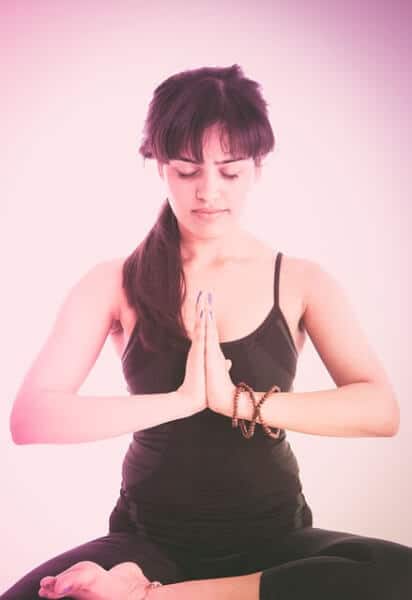 The Core Power Yoga also offers special discounts and promos for a specific type of patrons. The Corepower Yoga membership fee differs if you are a student, a senior citizen, a teacher and military men. The Core Power Yoga Black Tag monthly fee for them only cost $125.00. You can save around $30.00 if you present your ID to the facility. Though the first-month fee will remain the same, if you stay longer you can save a lot on your membership fee yet still get the same kind of service like any of their regular members.
Their Core Power Yoga prices for single classes also has a different rate. Their single class only cost $18.00, unlike their regular rates which are at $23.00 per class. The savings of $5.00 per class is a lot especially if you plan to take another class the following month. But if you choose to enroll 10 classes then you would only get to pay $155.00. You would save as much as $75.00 on their regular classes and $25.00 on their discounted price. That is a lot of savings for you.
There are different yoga classes that you can take if you do choose this type of service. They have CorePower Yoga 1 for yoga beginners. They also have CorePower Yoga 1.5 and CorePower Yoga 2 for those who are already familiar with yoga and wants a more challenging workout routine.
But if you want an exercise that includes cardio then take the CoreCardio Circuit as well as the Hot Power Fusion to challenge your muscles and your mind. They have other classes that you can enroll at. All you have to do is find the right balance in your routine and talk to the instructor so that you would know which one fits your needs.
If you are still asking yourself if you should try yoga then why not give it a try first. Yoga is a great workout because it calms your body and your mind. It is convenient and you can do it from the comfort of your home if you do not have the time to go to the gym. It will also increase your flexibility as well as improve your posture. But aside from that, yoga can also help you lose weight and increase your balance and metabolism. Yoga will give you a sound mind and a sound body. It will exercise not only your physical self but also your mental state.