As an important chemical substance, corn starch is a primary thickening agent used in the United States as well as the rest of the civilized world. Corn starch has a wide variety of uses, although its most well-known commercial distribution is the food & beverages – with roughly as much as 55,479 recipes possible with it. Other industrial items made possible by the use of corn starch include animal feeds, textile, paper & corrugated materials, and pharmaceuticals & chemical products. According to the Transparency Market Research, global corn starch market is estimated to have a total value of $22.1 billion by the end of 2016, with an expected compound annual growth rate of 4.8% by 2024.
In terms of convenient retail distribution, the average corn starch price per pound is worth $1.50 to $2.00. However, the exact price may vary depending on the brand and packaging. Some grocery and online stores sell in bulk (box) containing several packets weighing 12 or 16 ounces. These retail boxes of cornstarch cost around $20 each.
How To Save Cost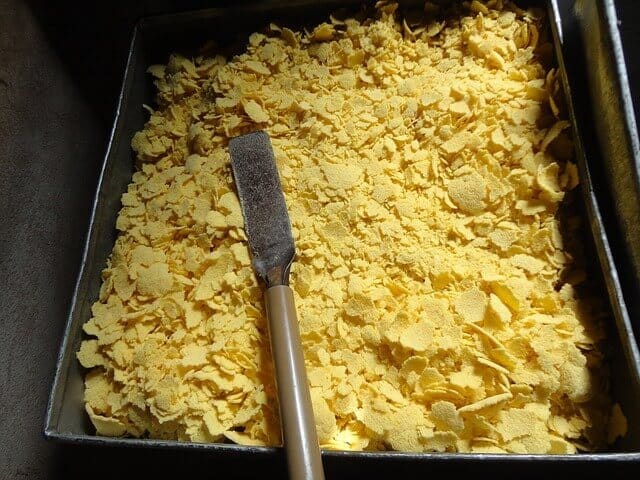 The usual corn starch price is pretty reasonable, considering how necessary this item is in every residential kitchen inventory. However, one can always use a more cost efficient way of acquiring this basic household item. There are a number of ways one can save money with wise buying practices.
One of the most recommended strategies is to buy corn starch in huge wholesale volumes. After all, this agent has two years worth of shelf life. Whenever a discount is available, buying it in bulk (let's say, worth 3 months) can save several dollars worth of future shopping spree.
Another way one can save cost is to use coupons. But just in case one has to buy using cash or credit, it is always best to choose a less expensive variety. After all, when everything comes down to savings other quality nuances would not really matter.
Culinary Alternatives To Corn starch
Corn starch is a very useful culinary ingredient yet new scientific literature has given prospective customers a reason to choose alternatives. One of the most controversial topics that touch on the issue of corn starch distribution is GMO. Corn is one of the many basic crops that went through standardized genetic modification, hence the term genetically modified organism. Despite insufficient conclusive evidence to prompt the prohibition of GMO production by the Food and Drug Administration, many Americans are wary of the unhealthy effects of GMO products. For this reason, one would seek other options instead of the commercially distributed GMO variety.
Arrowroot Powder: This alternative is allegedly tastier than cornstarch as a food ingredient. Hence, it is more suitable for creating flavorful sauces. However, unlike corn starch, arrowroot powder is a little more time-consuming to cook.
Tapioca Starch: This alternative is relatively cheaper than corn starch. In addition, tapioca comes in its organic form. They need to be ground into a powdery form in order to be used as a substitute.
Rice Starch: Rice can be a more substantial alternative considering that it has higher protein (4.24 grams) and lower fat (0.45 grams) content than corn. However, it takes two teaspoons of rice starch to equate one teaspoon of corn starch.
Potato Starch: Potato is a good replacement but there are also certain issues buyers need to take note. Organic brands are the viable option since industrial plantations often spray harmful anti-sprouting chemicals on potatoes.
Brand #1: Argo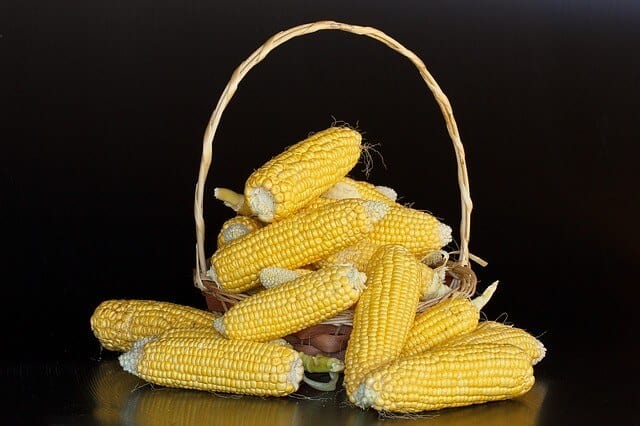 Argo is one of the most popular brands in the United States. This brand prizes itself for grinding starch from 100% pure corn. In addition, Argo is classified as a gluten-free ingredient – an important consideration for health-conscious individuals. In fact, this brand has even passed the prestigious Jewish dietary standards (kosher grade). Lastly, Argo always comes in a stay-fresh container.
At Walmart, one can purchase this brand at $1.4 per single 16-ounce pack. For 12 packs, the exact cost is $25.93. Amazon has a total of 113 customer reviews for Argo. 75% of these have granted it perfect 5 stars while only 5% gave it an unsavory 1 star. The usual complaint comes from the costly cornstarch price.
Brand #2: Hodgson Mill
Hodgson Mill is another brand of corn starch that catches the eyes of American buyers. This brand claims to be all natural, made from processed 100% pure corn. Like the previously mentioned brand, Hodgson Mill is also classified as a kosher product. This brand is known among buyers who whip up puddings, gravies, and creamier sauces.
Walmart store sells Hodgson Mill at a much cheaper cornstarch cost than the previously mentioned brand. To buy 12 packs containing 16 ounces each, the price one would pay is only $19.58. Some discounted rates only sell it for $18.14. Unfortunately, Hodgson Mill is not a very popular trademark. In Amazon, it only generated a total of 8 customer reviews. Fortunately, the feedback is overwhelmingly positive, with only 12% of the customers giving an imperfect 4 out of 5 stars rating.
Brand #3: Maizena
Maizena is a popular brand of corn starch that celebrates a very strong Latin American heritage. Although registered in the United States by the innovative Duryea brothers in 1856, this brand is more renowned outside the country. Foreign nations like Mexico, Brazil, and even South Africa calls Maizena as their leading trade name for cornstarch. Curiously, its popularity abroad began in Mexico and it has become a usual error for many to assume that this brand is not made in America.
This brand is known for having no sugar, no cholesterol and no saturated fat – a straight all natural regular variety. In fact, the chocolate-flavored variety of corn starch is one of the trendiest commercial ingredients sold at Walmart for $10.51 per 24 packs (1.0 ounce each). The generic Maizena corn starch is worth $7.00 per 14.1 ounces of the package. A bulk of 24 packs containing 14.1 ounces each would cost $44.85. Considering the heavier quantity, this brand proves to be relatively efficient in terms of average cornstarch cost.