Installing a light fixture can dramatically transform your home's interior. When properly placed, a wall or ceiling light can add glamor and sophistication to any room. The additional lighting can also provide more comfort. Replacing your floor and desk lamps with wall or ceiling lights not only enhances your home's aesthetic but it also creates more free space.
If you're thinking of installing a light fixture, there's a wide range of options and things that you need to consider. From the cost to install light fixture to laws regarding house wiring, this article will guide you in light fixture installation.
Average Cost to Install Light Fixture
The cost to install ceiling lights is determined by the labor, supplies and materials, and the difficulty level of the job. The number of lights and whether there's a need to remove a wall can also affect the overall installation cost.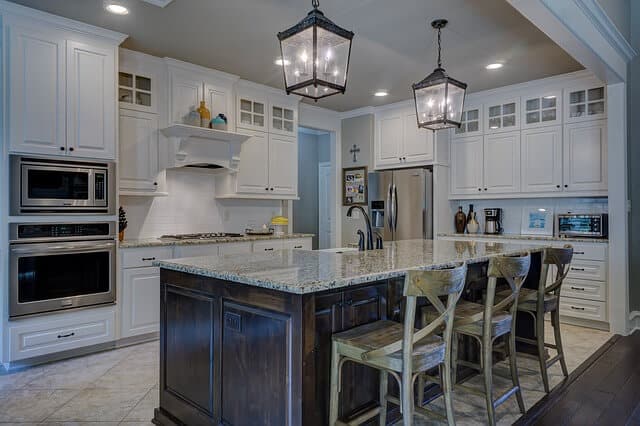 For a brand-new professional lighting installation for an entire home interior, expect to pay around $760 to $1,105. On the other hand, installing a single lighting fixture will only cost about $80 to $200 for labor and supplies. The price of the lighting fixture itself is not included in these estimates.
The amounts mentioned may seem too expensive, but take note that these are only for installations with new wiring. Additionally, new wirings almost always call for a licensed electrician, which is another cost factor. If wires are previously installed and you simply need to set up a replacement, the costs will be considerably cheaper.
Labor Cost
With the exception of the lighting fixture's price, the labor cost takes up the largest chunk of the total installation cost. You may do your own installation, as long as it's legal in your area. But if you're not exactly a handyman, this job is best left to electricians.
The average labor cost to install light fixture ranges from $250 to $450. This price can change depending on the type of lighting fixture, supplies needed, and the complexity of the installation.
For wall lighting, the average labor cost for a simple installation is between $85 and $100. But for installations that involve cutting out some parts of the wall, the labor cost is significantly higher. For example, installing a new light fixture on a drywall usually costs about $100 to $200 per hour. Installing on wood and brick walls, on the other hand, will cost more since it's more difficult and takes more time.
The same concept is also applied to new ceiling lights. If parts of the ceiling need removal, the average cost to install ceiling lights will also be more expensive. If there's attic access, this job will cost $200 to $300. If there's none, installing new ceiling lights can cost as much as $500 to $600.
Type of Lighting Fixture
Your choice of lighting fixture is the single most significant factor when it comes to installation costs. Because each type of lighting fixture requires a different installation, the price of labor also varies. Simple light fixtures have cheaper installation costs while complex lighting like chandeliers may require at least $1,000 for installation.
For detailed pricing based on the type of lighting fixture, here's a list of the cost to install ceiling lights:
Ceiling fan lights – $75 to 500
Fluorescent lights – $85 to $215
Traditional ceiling mounts – $90 to $220
Pendant lights – $95 to $240
Track lights – $100 to $250
Recessed lights – $150 to $290
Here's another list of installation prices for non-ceiling lights:
Bathroom and vanity lights – $50 to $150
Wall-mounted lights – $90 to $230
Outdoor lights – $150 to $250
Flood lights – $250 to $500
Before you buy a lighting fixture, make sure that there's enough space to accommodate its size. Check also whether the lighting fixture matches the power rated for its location. Always consult with the electrician first before making any lighting-related purchase.
Wiring
Another factor included in the overall cost to install light fixture is the wiring. If wiring is already in place, its condition and accessibility will determine the ease and cost of installation.
If you have a pre-1950s home, then you probably have a knob-and-tube (K&T) wiring that needs replacement. Why? Most insurance companies charge higher premiums for homes with K&T wiring while some do not cover them at all. Expect to pay about $5,000 to $7,000 for a professional K&T wiring replacement for a 1,500-square-foot home.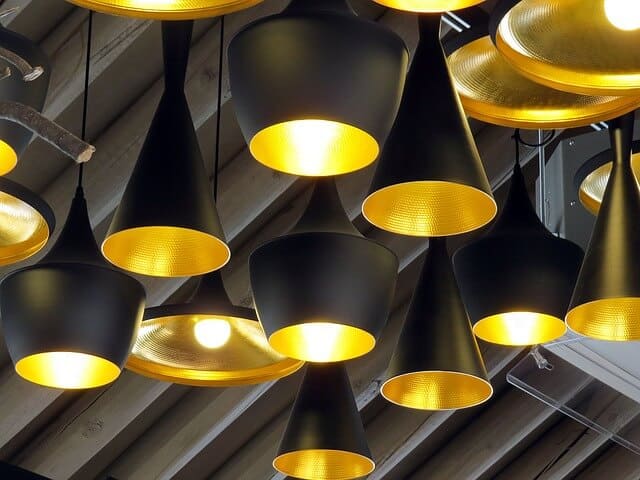 If there's no wiring in place, the electrician will have to install a new set of wires. Your electrician will evaluate where to put the new wires and estimate the extent of the process. This will take the electrician more time compared to installing light fixtures with pre-existing wires. Prepare to pay a significantly higher labor cost especially if the electrician charges on an hourly basis.
On the other hand, installing new wires will mean no partial removal of the wall and ceiling. This can save you a lot of money from buying a new drywall. In fact, it can reduce the total cost for materials and supplies by up to 25% to 30%.
If you want to save on labor costs, you may choose to do your own household wiring – at your own risk. Most areas in the US allow homeowners to perform their own household wiring while some states may require electrical permits. Always check with your local building code first before dismantling any wires.
Conclusion
A well-installed lighting fixture can make your home look more elegant without breaking the bank. Hiring a professional electrician doesn't have to be expensive. Get several referrals first and ask for a free price quote. Just make sure that the electrician you hire is skilled, qualified, and insured.
When it comes to light fixture installation, the safest choice is to hire a licensed electrician. A hundred dollars spent for professional labor is better than thousands lost in damage to property due to faulty installation.