As a driver, safety is one of your major concerns. And when we say safety, it is not just about safety from accidents. We also mean safety from being caught driving without a license. A valid driver's license assures everyone that you are qualified to be behind the wheels and skillful enough not to cause any road trouble. And an expired license can be as bad as not having a license at all.
Average Cost of License Renewal
Driver's license renewal costs range from $17.50 to $72 and vary depending on the state, and in some cases, even the county of residence, among other factors.
The following is the complete list of the costs to renew your license and the original driver's license fees (in parenthesis) per state. For consistency purposes, the conditions in the original license issuance are parallel to the renewal in terms of validity.
Alabama

– $36.25 ($36.25)

Alaska

– $20 ($20)
Arizona

– $25 ($25)

Arkansas –

$40 ($40)

California – $36 ($33)

 

Colorado –

$21 ($26)

Connecticut

– $72 ($84)

Delaware –

$40 ($40)

District of Columbia –

$47 ($47)

Florida

– $48 ($48)

Georgia

– $32 ($32)

Hawaii

– $20 ($20)

Idaho

– $30 ($30)
Illinois

– $30 ($30)

Indiana

– $17.50 ($17.50)

Iowa

– $32 ($32)
Kansas

– $26 ($23)

Kentucky –

$20 ($30)

Louisiana

– $32.50 ($32.35)

Maine

– $30 ($30)
Maryland

– $48 ($72)

Massachusetts –

$50 ($85)

Michigan

– $18 ($25)

Minnesota –

$25.25 ($25.25)

Mississippi

– $24 ($24)

Missouri

– $35 ($27)

Montana –

$41.72 ($40.50)
Nebraska

– $12 ($24)

Nevada

– $42.25 ($42.25)
New Hampshire

– $50 ($50)

New Jersey

– $24 ($24)

New Mexico

– $18 ($18)

New York

– $64.50 ($64.25)
North Carolina –

$5 ($40)

North Dakota

– $15 ($15)

Ohio –

$27.25 ($23)
Oklahoma –

$38.50 ($38.50)

Oregon – $40 ($40)

 

Pennsylvania –

$30.50 ($35.50)

Rhode Island –

$62.50 ($38.50)

South Carolina

– $25 ($12.50)

South Dakota

– $28 ($28)

Tennessee

– $28 ($28)

Texas

– $33 ($33)

Utah

– $52 ($25)
Vermont

– $32 ($32)

Virginia

– $32 ($32)

Washington

– $54 ($89)

West Virginia –

$40 ($40)

Wisconsin

– $34 ($34

Wyoming –

$40 ($40)
Additional Costs
While a lot of states have pretty straightforward licensing requirements and costs, you could find a lot that impose fees based on different sets of conditions and situations. Hence, there could be some additional costs beside the driver's license renewal fees. Some of these are as follows:
Some states charge drivers a penalty if they are unable to renew their license on time. Connecticut $25, $10 late fee for Delaware, $6 for Indiana, $1 for Kansas, $15 for Louisiana, $7 for Michigan, $1 for Mississippi, $10 for Nevada, $10 for Washington, and $5 for Wisconsin.
You can also renew your driver's license at any AAA office in Connecticut for an additional cost of $6 for members and $8 for non-members.
A motorcycle endorsement on a driver's license is charged with an additional fee of $12 in Delaware, $15 in Massachusetts, $13 in Minnesota, $5 in New Hampshire, $16 in Texas, and $18 in Utah.
Renewal applications via mail will also be charged an additional $1 in Idaho.
Online renewal will be charged an extra $1.75 in Illinois, $1.50 in Iowa, and either $2.00 or 2.95%, whichever is higher.
An additional $8 as photo fee and a $1.50 exam fee if needed in Kansas.
Reinstatement of a suspended license will be charged $40 in Kentucky, $50 to $1,200 in Massachusetts, $100 in New Jersey, $100 in South Carolina, and $50 to $200 in South Dakota.
A parish service fee of up to $4.50 may be charged in Louisiana.
In Minnesota, an expedited application is charged $20 on top of the cost of license renewal.
An additional payment of $3 is required if you renewed your license through a kiosk in Nevada.
A driver's license extension for 12 months application is charged $5 in Washington.
An additional cost of $12 is required for public transportation endorsement in Connecticut.
If you live in the counties of the Bronx, Kings (Brooklyn), New York (Manhattan), Queens, Richmond (Staten Island), Dutchess, Nassau, Orange, Putnam, Rockland, Suffolk, and Westchester, you are required to pay a supplemental fee of $1 to the Metropolitan Commuter Transportation District (MCTD) every 6 months during the validity of your license.
In Rhode Island, credit card transactions are charged $1.50 for payments of less than $64 and an additional 2.35% is charged on top of renewing your license cost when paying more than $64 in Rhode Island.
In Tennessee, the first duplicate copy is charged at $8 and subsequent duplicates are charged at $12.
A Driving Privilege Card is required for a non-U.S. citizen that will be valid for a year and costs $25 for fingerprinting and

$52

for the license

in Utah.
Factors Affecting Renewing Your License Cost
For varying reasons, the cost of renewing your driver's license differs. Some of these factors are:
Location

– each state has varying rates,

and most of the figures are largely dependent on the cost of living in that area. The most expensive driver's license fees in the US are being imposed by the Washington State Department of Licensing. Massachusetts, Connecticut, Maryland, and New York round out the top five.
Age – while other states tend to have a uniform rate regardless of age, some do impose a different fee per age group. A few states even renew the driver's licenses of a certain age group free of charge, like what they do in New Mexico, where senior citizens 75 years and older are required to renew their licenses every year at no cost.
Expiration – validity period depends on each state, and in some cases, it is up to the driver to choose how long they prefer their license to be valid.
Vehicle – the cost of a license may also depend on the type of vehicle, whether 2-wheel, 4-wheel, private, or professional license. However, this article tackles the regular driver's license only. Commercial and motorcycle driver's licenses are not included.
Clean record – Some states offer discounts if you have no violations during the course of your license validity. You will get a $3.50 discount for a spotless record in Minnesota.
Mode of application – there are several ways the license can be renewed, like personal appearance, online, or by mail, all of which may be charged differently.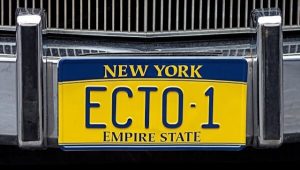 Regular or enhanced – enhanced driver's license works like a passport but

is

limited to crossing land borders only. Because of

the

added feature, it is charged at a higher rate than the regular license.
Where to Renew Your Driver's License
To renew your driver's license, you may contact any of your home state's motor vehicle agencies near you.
For more information regarding license per state, please check out DMV or AAA websites.