For pet owners, you never have to worry about logistics if you are planning to take your pet on a vacation or when you are moving to a new place. Dog shipping is now made possible and accessible as there are many providers offering such services. But just before you finally decide to avail of such a service, you need to know how it works and how much does it cost to ship a dog?
The Average Cost to Ship a Dog
The average cost of shipping a puppy via air travel ranges from $500 to $1,000 for domestic destinations. On the other hand, the average dog shipment rate to ship a dog internationally would cost you up to $2,500 or even more.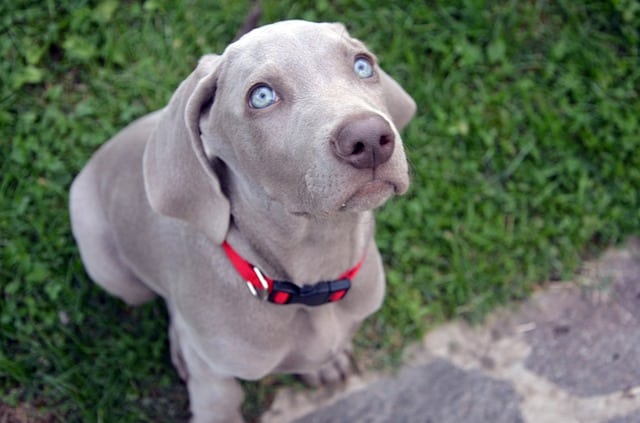 This would depend on different factors, such as the size of the dog, destination, mode of shipping, among others.
Additional Costs
Aside from the actual costs, there are also additional expenditures that you need to consider. For instance, you need to pay for crates or kennels for the safety of your pet when traveling. This would cost around $25 to $600.
Just like us, there is also available pet travel insurance, which can cost as little as $1 for every $100 valuation. The good news is that you can actually avail of discounts.
There are pet shipping service providers that can give you a huge discount when you make a reservation online. When you are shipping more than one pet, you can also get a discounted rate.
Once you have made the reservations, you should take your dog for a medical examination 10 days prior to the flight. You need to get a health certificate from the vet to confirm that your dog is in good health to fly. This can cost around $75 to $250, which depends on the vet and location.
You also need to make sure that the vaccinations are updated. This is because some destinations strictly require them. You are likely to spend around $15 to $50 for rabies shots, depending on whether you are getting a one-year or a three-year shot.
You might also be required to have tapeworm treatment for your dogs. Prepare to spend around $3 to $18.
You also might want to microchip your dog as protection from getting lost while traveling. This might set you back just around $25 to $60.
Factors Affecting the Cost of Shipping a Dog
Different factors come into play when determining exactly how much to budget for shipping your dog. These are as follows:
The dog shipping fee will definitely be affected by the size of your dog. Actually, it's the size of the crate that is being priced. So, if you are shipping a Shitzu or a Chihuahua, you can expect a much lower price, like around $275 to $300, since you will be using a small crate.
But for a Chow Chow or other big dog breeds like the Great Dane, you need to prepare for a higher than average shipping rate, up to around $1,000 or more for a domestic destination alone. Bigger dogs would occupy more space and are also much heavier.
There are transportation providers that use ground shipping. The dog shipment rate ranges from $500 to $750 but could go up to $1,500 for private transportation.
For airport-to-airport transfer services, the average cost ranges from $200 to $1,000. This type of service means that the owner will pick up/drop off the dog from the airport.
If you are traveling your dog via plane, it can cost you more. On the other hand, shipping via automobile is much cheaper.
Your choice of transportation method would depend on your destination. If you are traveling abroad, then you really have no choice but to ship your dog via plane, which is more expensive.
Reminders When Shipping Your Dog Via Plane
When going on an international trip, you have to ship your dog via plane. Place your reservation in advance so you can also call the airline and talk to a booking agent.
Provide the details and tell them that you're shipping a dog. You can also ask if there are accommodations that they can provide you.
Put the complete label for the shipping container on. The letters should be big and readable.
Provide the dog's name along with the other personal information and details. You can also add a photo of your dog for identification purposes.
It helps that your dog is also wearing a dog collar. Put the label which includes the name of your dog, flight number, contact information, and even health information on it.
Aside from ensuring that the crate is completely and properly labeled, you also have to ensure that it is comfortable for your pet. Put bedding and a blanket down so your dog feels comfortable during the trip.
Do not forget to place water bowls. It is not recommended that you give food to your pet during travel to avoid air sickness.
Four hours prior to the flight, it is advisable that you feed your dog. You need to do it a few hours before the flight because a full stomach can result in air sickness.
Searching for a Pet Shipping Company
When it comes to the service provider, you would not want to take any chances. You need to make sure that you only get services from a company that will ensure that your pet is well-taken care of.
You can search online and browse for different profiles. Look for something with good customer feedback or reviews.
It's much better if you know someone personally who can vouch for the company's services. If your dog is traveling abroad, it helps if you train your pet so it feels comfortable and safe during travel.
Before finally deciding which company to tap services from, compare the rates and confirm the actual cost that you have to pay, so you will not end up being surprised if there are additional costs.
The price to ship a puppy or a big dog can be quite expensive. So, you have to choose a company that can transport your dog in the safest way possible.