A bar or a pub is a very famous type of business throughout the whole world. You can expect that every town in every country has a bar. And a lot of people love going to bars. A bar is a place where people relax and have conversations with their friends. Because of this, bars in the United States have expected to have more than $24 billion in revenues, making it a very good business idea for entrepreneurs. However, not only entrepreneurs can have their own bars. Even people without marketing knowledge can open one. But the question is how much does it cost to start a bar?
Average Cost to Open a Bar
If your bar is very successful, you can earn a lot of money from it. It is really a money-making business. However, opening a bar will cost you loads of expenses. And the cost is not flat, it will vary on a lot of factors.
One factor that can affect the total cost to open a bar is the location. It is also the first and foremost thing that you will need to consider. The cost of the location also varies on some factors, such as:
The size of the location.
The popularity of the area where it is located.
And whether you will rent the location or if you will buy it.
Renting a location can cost you around $125,000 up to $550,000. On the other hand, buying the property can cost around $175,000 up to $850,000 or more.
One way to save money is to buy a pre-established bar. This can cost you around $25,000. However, you need to consider why the person is selling the establishment. Maybe he or she is not getting any money from it. So better think carefully.
The answer to the question "How much does it cost to start a bar?" also varies on the type of bar you are planning to open. There are at least 5 famous types of bar that you can open. Each of these types has different characteristics and start-up cost.
A neighborhood bar is the most popular type of bar, especially is the United States. It is also known as a "Pub" in English countries. This type of bar can always be seen on TV shows. You should expect to know your regular customers if you want to open this type of bar. A neighborhood bar should at least have a "home away from home" ambiance. You can also add small entertainment options in this type of bars such as billiards, jukeboxes, darts, and much more. Buying a pre-established neighborhood bar in a small town can cost you around $20,000. On the other hand, building a brand new bar in a large metropolitan city can cost around $1 million or more.
Another type of bar is a sports bar. A sports bar is a little bit similar to neighborhood bar but it is more specific. Typically, this kind of bar has menu options such as burgers, pizza, sandwiches, and appetizers. From the name "Sports" bar, this type of bar has sports of its main attraction. This means that you should have televisions on every seat playing sports channel. The cost for this type of bar usually varies on the size, the location, and the design.
The Beer Bar or Brew Pub is also one type of bar. The main attraction in a brew pub is that you can brew your own beer depending on your preferences. On the other hand, a beer bar offers a huge option of beers and their different types. One advantage of this type of bar is that it is easy to get a liquor license. A brew pub might be the expensive type since you will need to have your own brewing equipment. The startup cost would run around $100 thousand up to $1 million or more. Beer bars, on the other hand, are less expensive. The cost to open a bar for this type usually runs around $20 thousand up to $100 thousand. The cost depends on the location and the size of the bar.
Another type of a bar is a specialty bar. This type of bar concentrates on one type of beverage. And these type of beverage should have a lot of different varieties available. A specialty bar is usually small in size and is located in an area where rich people lives. The cost of a specialty bar depends on what type of beverage you are serving and the location.
The last type of a bar is the club. This type of bar is also a bit similar to a neighborhood bar. Clubs also depends on its size, whether it is small, medium, or large. If you have a huge budget, you can go to large clubs. Usually, the best location to build a club is in a city with a population of 500 thousand or more.
Of Iron and Oak has the complete list of the types of bars. You can visit their site to have complete information and to know which type is best for you.
Contingency Plan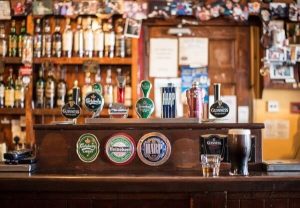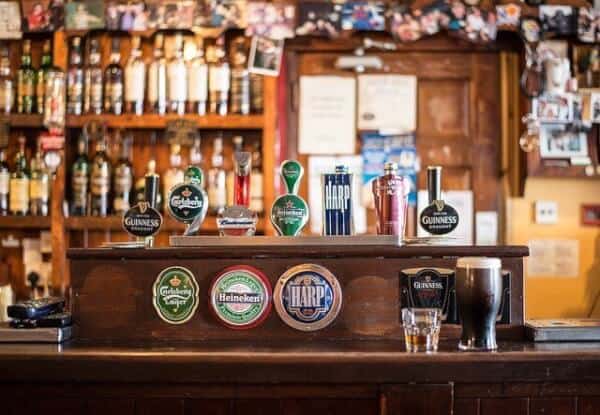 Now that you have an idea on how much does it cost to start a bar, the next thing you should do is to have a contingency plan. After building your own bar, you should have a budget for its opening. For contingency, you should take at least 25 percent of your opening budget. The reason for this is because you might lose money for the first few months. You will also expect to make mistakes during the early times.
Webstaurant Store provides tips on how to make your own bar a successful one.
Earnings
This is the main reason why you build a bar, to earn money. Your earnings will also depend on many factors, such as the location of your bar, the size, and many other. On an average, bars with drinks costing $8 and dishes costing $13 usually earn $25,000 up to $30,000 a week.