Are you planning to start a small business? Do you already have any idea what kind of business you want to open? If not, then maybe you should try opening a barbershop. Why a barbershop? It is because of the reason that there are too many people in the world today. And all of those people will need a haircut almost every month, especially males. With a barbershop as a business, you will surely never run out of customers, especially if you place your barbershop in a crowded location. But before you can start opening one, you should first know what is the cost to start a barbershop.
Average Cost to Open a Barber Shop
There will be several things that are required before you can open your own barbershop. Some of these requirements include your business plan, your strategy in marketing, and of course, a license. Barbershops also require specific equipment just for this establishment. There are also several factors that can affect your total cost to start a barber shop and here are some of them: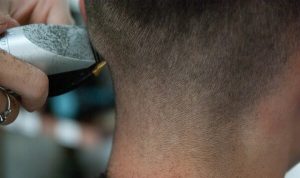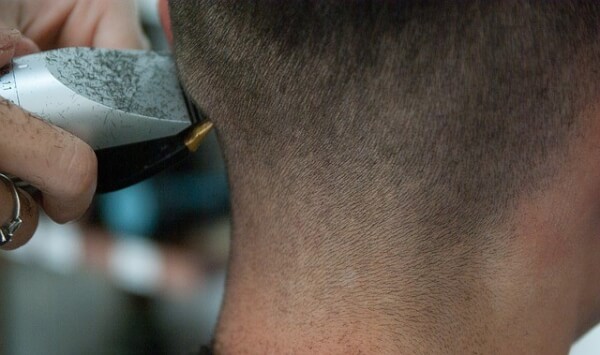 This might be the biggest expense you will have to make. You can either rent a land or if you have a lot of money, buy one. However, a lot of professionals recommend that you should rent a space first for your business startup. The price of land depends on its location. A land in a huge metropolitan city would be the most expensive one to buy. On the other hand, rental price depends on the size of the establishment. A 12-month rental payment in the United States usually runs around $50,000. That is $1.76 per square feet.
There will be permits and requirements that will be needed before you can open your own barbershop. And these vary from one state to another. Some states even require you to have a master's barber license. And before you can have that kind of license, you will have to undergo and enroll in a barber school, which will add up to the total cost to open a barber shop. Here are the costs of some fees and permits before you can open your own business in the United States:

Total registration fee of business usually costs around $750.
Total licenses and permits cost together with services in regards to accounting such as accounting software and P.O.S. machine runs around $3,300.

Shop Equipment. Opening a barbershop means you will need to purchase specific equipment. If you want to have a successful business, you will need to satisfy your customers. One way to satisfy them is to use high-quality equipment, which is more expensive. You should also make sure that the equipment you will purchase will meet the standards of your business.
This equipment will help function and operate your barbershop normally. Here are some of them:
Barber chairs, waiting area seats, tables, telephone, and furniture can cost you around $4,000.
Clippers, scissors, razors, trimmers, mirrors, brushes that are necessary for hair cutting as well as flat screen TVs, sound system, neck dusters, talcum powder, spray bottles, towels, shampoos, hair creams, shaving powders, and other barbing supplies can cost you around $20,000.
Cash register, ventilation, security, and signage can cost you around $13,750.
Normally, the total cost to start a barber shop depends on a lot of other factors. Some of those factors are already mentioned above. Other factors will be encountered along the way as you start your business.
Extra Costs
Now that you know how much does it cost to open a barber shop, you should also know what are the extra costs you will going to make. Some of these costs can be avoided. However, these additional expenses can make your business a successful one. Here are some of them:
To make your business known, you will need to do some promotion. You will need to let the people know that you recently opened a business. Marketing promotion for your barbershop for its grand opening can cost you around $3,500. This includes printing of flyers.
One way to make a business successful is to hire a consultant, especially if you are new to the business world. Business consultants can also write the business plan for you. They usually cost around $2,500.Up Work can help you find the best business consultant for your shop.
A premium insurance for your workers and your property can cost around $2,400.
Of course, you will need to have extra money for the 3-months operational cost of your barbershop since you are still not earning money. This should include the salaries of your employees and bills. This usually runs around $60,000.
So totaling the average cost and the extra cost, you should prepare at least $150,000 for the startup of your barbershop. This is only for a mid-range barbershop.
Tips
To make your barbershop successful and your money worth it, you can follow tips from professionals. These tips are very helpful to beginner shop owners, especially if there are a lot of competition around you. Here are some tips to have a successful barbershop operation: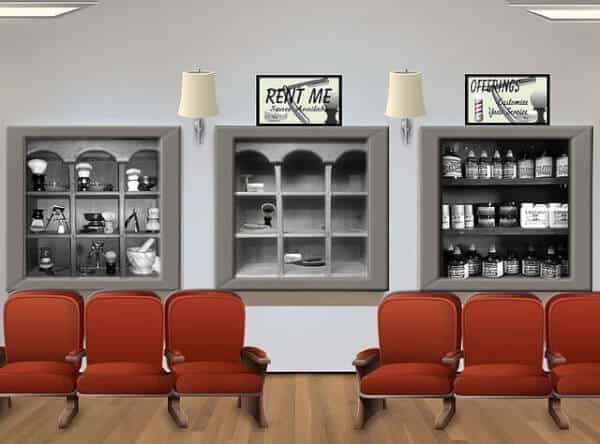 Don't think about yourself, think about your customers. Your customers are the one that is making you successful. You should know what their wants and needs are.
Understand your business plan given by the consultant. Make your business consultant explain thoroughly to you the business plan.
Promote, advertise and give promos. This is the best way to attract customers. You can either advertise physically or online. Discounts are also the best way to appeal customers.
These tips are the major one. There are still minor tips that you can have and can help improve your business. Small Biz Trends has the list of these tips.
Earnings
The main reason that you want to open a barbershop is because you want to earn money. But how much does a barbershop owner earn? According to some job sites, barbershop owners earn an average of $27,000 per year. And that varies from one location to another. The more people in the location is, the more the barbershop owner earns.