Starting your own brewery business requires patience, dedication, and lots of money before you can brew your first beer. The business, after all, is downright capital-intensive.
To prepare yourself, here's a guide to how much does it cost to start a brewery.
The Average Cost to Start a Brewery
The cost of opening a brewery could cost around $250,000 but could reach up to $750,000 for a small one, which first-time brewers generally prefer. A medium–scale brewery, on the other hand, can cost around $1.5 million at start-up.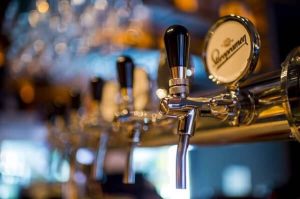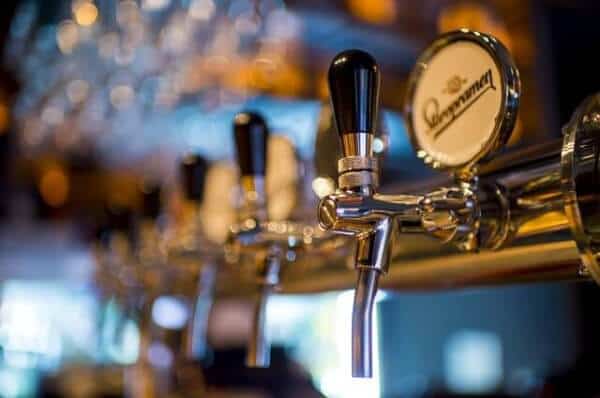 The cost of starting a brewery is made up of four major expenses. These include equipment, location and construction, permits and licenses, and marketing.
Cost Breakdown
Let's take a closer look at these components to better understand how they affect the cost.
Costs of Equipment for Microbrewery
The brewing equipment, essential as it is, commands hefty prices. A one-barrel system would cost around $100,000. This system would yield 31 gallons of beer (320 12-ounce beers).
One option would be to purchase a used one. However, take note that it would be prone to issues, especially if it eventually turns out to be inefficient due to prior wear and tear or depreciation.
If you plan to produce more gallons, a 30-barrel system costs about $1 million and up. With the said equipment, you would make 9,600 12-ounce beers.
For starters, you may want to purchase a seven-barrel system that costs around $130,000 to $175,000.
Other Equipment
Your microbrewery would also need other equipment. Here are some of them and their corresponding price estimates:
Dishwasher, refrigerator, blender

–

$18,000

Kegs – $10,000
Canning machine – $38,000
Fermentation tanks – $400 to $6,000
Brite tanks – $1,400 to $5,800
Labeling machine – $5,000 to $10,000
Serving area equipment (such as glasses)

–

$3,000
Store equipment (such as cash register)

–

$13,750
Countertops and sinks

–

$9,500

Bins and utensil rack

–

$3,720

Office equipment and furniture

–

$3,600
Tables and chairs :

$4,000
You might also need to allocate a budget for computers, printers, and telephones for your office. Add TVs, sound equipment, and stage lights to set up a microbrewery that is customer-friendly.
Note that these costs are ballpark estimates only. Thus, it does not necessarily mean you should aim for the same figures. The total price would always depend on your business plan.
Location and Construction of Microbrewery
First-time brewers who are ditching their day jobs often find the garage or an old gym as prospect locations. Indeed, leasing or buying used spaces is more affordable than constructing a new building.
However, you need to weigh the pros and cons of these options. For one, renting a space in the heart of New York can go as high as $80,000 a month.
That said, you still need to renovate the area to make it fit for the microbrewery. For instance, you have to check the plumbing, electricity, and ceiling of the property.
The exact cost would depend on many factors. A sample business plan, for example, sets the renovation cost at $66,000, with $60,000 as the initial investment for construction and another $6,000 for contingencies.
Permits and Licenses
The brewery is one of the most regulated industries in the US. Due to this fact, it would take a considerable amount of paperwork to secure a permit. And the longer the process, the higher the costs will be.
One of the legal requirements before you can start your brewery is a federal brewing permit. The application does not cost anything. However, the legal expenses you would possibly shoulder to obtain permission could reach up to $2,500, and possibly more depending on the location.
Marketing
Make your brewery the talk of the town by marketing it. There are a lot of strategies you can come up with to invite in customers, hence the wide variations in advertising costs.
For example, promoting your brewery through simple flyers or pamphlets is a good start. Furthermore, it does not cost much.
One business plan allocated a $3,000-budget for 2,000 flyers, enough to advertize around the neighborhood. On the other hand, business signage could cost at least $2,500.
If you want to expand your customer reach, set up a website. The cost of developing one with the aid of a professional could reach up to $5,000.
Additional Start-up Costs
Aside from the brewing machines, office equipment, and store furnishings, the cost of starting a microbrewery should also include:
Business protection. You should protect your business (and your employees, if you have them) from unexpected catastrophes.
Point-of-sale system. Set

up POS

software for easier financial processing and tracking of sales.
Payroll. If you're going to employ people, make sure you have the funds you could use to pay

for

their services.
Hiring a consultant. If you're not sure about your business plan, seek advice from a professional. It would cost over $2,000, but it's better than venturing into something you're uncertain of.
Working capital. You will need funds to support your business until it breaks even. Most breweries would not generate a small profit until six or twelve months after their launch.
Factors Affecting Cost to Start A Brewery
The average price to start a brewery depends on several factors, including the following:
Your desired business scale – breweries can vary in size which depends on how you want to start up your business and how big a production you aim for.
The equipment material – the brewery equipment will either be made of stainless steel or copper. These materials have their own advantages and disadvantages, which make their prices vary.
New or used equipment – acquiring new equipment obviously would entail a big investment from the get-go compared to getting secondhand. However, you may spend the same amount as you would on a new one, but only spread over several periods because it would be more prone to breakdown. So be sure that you can handle all the hassles if you decide to go for the used ones.
Type of beer – the type of beer you plan to brew will definitely play a role in the overall cost of your brewery start-up.
Location – like every commodity, location plays a major role in any business setup because everything related to it will be dictated by the place's economic situation.
Financing for a Microbrewery
With the start-up costs being hefty, where do you think you can source your capital from? You would more likely acquire financing if you had a decent business plan.
Lenders, after all, would want to know if you could really pay them back. Be confident in your pitch and include every expense necessary for the microbrewery.
Most first-time brewers turn to family and friends for funding. Other options for financing include:
Home equity loan
Retirement accounts
Reward crowdfunding
Equity crowdfunding
Ultimately, the success of your brewery will depend on the taste of your beer. If you're selling a promising product, you have already succeeded in doing half the job.