If you are planning to put up a business, the first thing you have to consider is what is in-demand nowadays. With parents having to work full-time and even having to take two or three jobs or multiple shifts, it is easy for proper childcare to be lost in the equation. This makes daycare centers a more feasible business than ever. With that said, just how much does it cost to start a daycare center?
Average Cost to Start a Daycare Center
The average cost of opening a daycare ranges from $5,000 to $50,000. But this could easily rise to $100,000 depending on the type of center you're establishing.
If you don't have a commercial space yet, a home daycare can be a good startup. If you choose this option, you will spend around $5,000 if you're operating from your house. The exact price depends on the remodeling of your space, the cost of supplies, and licensing fees.
On the other hand, a commercial daycare center would likely fetch a price of around $50,000 to $100,000 as start-up costs.  The cost is way higher compared to a home daycare, mainly due to the fact that you are going to operate in an independent business location where rental fees will be very costly.
Cost Breakdown
The major expenses that make up the price to open a daycare include:
Rental of the facility
Your choice of facility is crucial in starting a daycare center. It's because there are specific qualifications for daycare facilities before you can be allowed to operate in your state.
Generally, you are required to have at least 25 square feet of space per child indoors. Outdoors, there should be 75 square feet per kid.
Most owners would prefer to rent a facility (if it's not a home daycare). The rental cost would depend on the size of your center and state regulations.
For instance, the mandate in Illinois is 35 square feet per child for facilities admitting kids aged two years and above. If you're accepting 10 children, the interior area size should be 350 square feet. If the rent is $20 per square foot, you would pay $7,000 monthly.
2. Remodeling
Make sure the facility can accommodate the number of children learning and playing. Also, equipment and furnishings should be safe and clean.
The exact remodeling cost would depend on how much improvement your location needs.
3. Equipment
Some of the equipment that you would need for your daycare center includes:
Safety equipment (such as gates and outlet guards)
Playground equipment
Special needs equipment
You should also purchase tables and small chairs. If you're admitting infants, you should also invest in cribs.
A simple business plan has the following budget for equipment:
Playground equipment: $3,500
Playground fence: $3,000
Furnishings: $7,500
4. Supplies
To complete the furnishing of your daycare center, you should purchase the following:
Toys
Arts and craft supplies
Eating supplies
Books
Cleaning supplies
Diapering supplies
First aid supplies
For an idea of costs, here is a sample budget allocation:
Activity supplies: $250
Food preparation supplies: $300
First aid supplies: $200
Cleaning supplies: $150
Nap time bedding: $250
The number of items you need for your daycare depends on how many children you plan to admit. On the other hand, the variety of items should fit the age of the kids. For instance, infants should not play with tiny toys as they could accidentally swallow some of their parts.
5. Daycare Staff
Running a daycare center is labor-intensive. That is especially true if you're operating in an independent business location and you want more kids to come. There is a required staff-to-child ratio that you should adhere to.
For instance, daycare centers in North Carolina are required by local regulations to set a ratio for each age group:
Infants: 1:3
Toddlers: 1:4
2 years old: 1:5
3 years old: 1:8
4 years old: 1:9
5 years old: 1:9
6 years and older: 1:11
On the other hand, this is the ratio required in Washington State:
1 to 11 months (Infant) – 1:4
12 to 29 months (Toddler) – 1:7
30 months to 5 years (Preschool) – 1:10
5 years and older (School-age) – 1:15
This ratio would help a child care center achieve national accreditation. There are larger ratios, but nothing is more than 1:25.
The national estimated wages for child care workers in the US range from $8 to $15 per hour. Based on these figures, you would have to pay your staff $280 to $525 for 35 hours of work weekly.
If you follow the required ratio in North Carolina, you would pay 3 teachers for 24 3-year-old children. That means you'd have to allocate $840 to $1,575 in labor costs weekly. However, it's not uncommon to pay almost $22 per hour in some areas, so be sure to do accurate calculations of your budget.
6. Pre-opening Expenses
Before you could open your daycare center, you'd have to obtain a license. Licensing fees vary depending on your location. For instance, Washington state charges the following:
Family home child care:

$30

per year
Childcare centers:
$125 per year for the first 12 children.
$12 per year for each child after the first 12
You would also have to prepare a budget for legal fees and insurance as protection for your business. Some states require just the basic insurance, but if you prefer to upgrade to a more comprehensive type, this would definitely increase your overall cost.
Expect to spend around $1,500 or more each on legal fees and insurance.
7. Marketing
You'd have to promote your daycare for parents to enroll their children in your center. For $500, brochures and pamphlets could do the job. You could also opt for other advertising mediums such as TV commercials, radio plugs, and print ads.
For a wider scope, you could launch a website. A professional developer would cost around $3,000 and up. Though expensive, owning a site is the fastest way for customers to learn about your company.
You can also create a social media page for your company like Facebook, Instagram, and Twitter so you can interact with your potential customers easily.
Additional Costs
Based on sample business plans and tips on starting a daycare, these are additional start-up costs you should prepare for:
Consultant (if you're not sure about some things related to the business)
Research and development (to determine if it's feasible to start a daycare in your location and keep it running)
Stationery
Food for the kids
Staff training weeks before the daycare center launch
Other Factors Affecting Cost to Start a Daycare Center
Aside from your preferred startup facility to utilize, the cost to start a daycare center is influenced by the following:
Type of daycare center – your decision as to the type of daycare center to startup will also factor in the cost. This is because it is crucial and even mandated by the government for the structures to comply with what is expected based on the specific age group, curriculum and activities, and other services being offered. You will also have to invest in skilled staff for the specific service you want to offer.
Location – where the daycare will be put up will have one of the biggest impacts on the total cost you will have to spend on the daycare center. Since everything will be based on the cost of living and the cost of doing business, you will have to look at the rates for rental, salary, permits and licenses, business taxes, etc.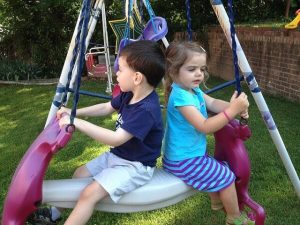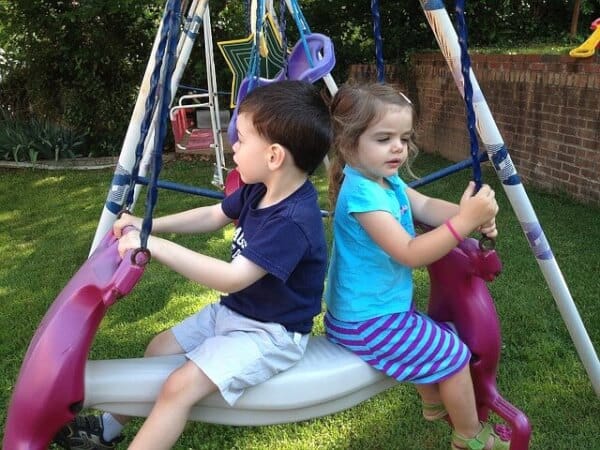 Expect these to cost a fortune in progressive states and cities. The location will also impact the cost because of the regulations being imposed by the state on childcare.
Number of kids intended to accept – besides having to buy or lease a larger place, you would also need to furnish the facility with equipment sufficient for the number of children to use it.
Experience and qualifications of staff – depending on the exact type of daycare services being offered, the level of skills and qualifications will also have to be on par to comply with the state requirement. Understandably, the cost of the salary will have to increase depending on the expertise of your staff. If they still need to gather enough qualifications, having to train them would increase the

cost of starting a daycare center

.