There are many factors that need to be considered if you want to start your very own cattle farm. Factors that is important for you to have a successful venture. You need to take into consideration what kind of cow you want to own. Do you want your cow to produce premium quality beef or dairy?
How big are the grazing ground and how many cows you wish to procure? Do you want a young or mature cow? Male or female? Pregnant or not? But before anything else you also need to consider how much does a cow cost?
Cost Of A Cow According To Its Purpose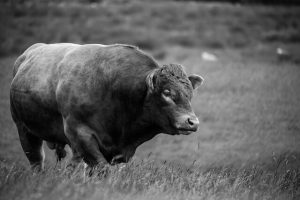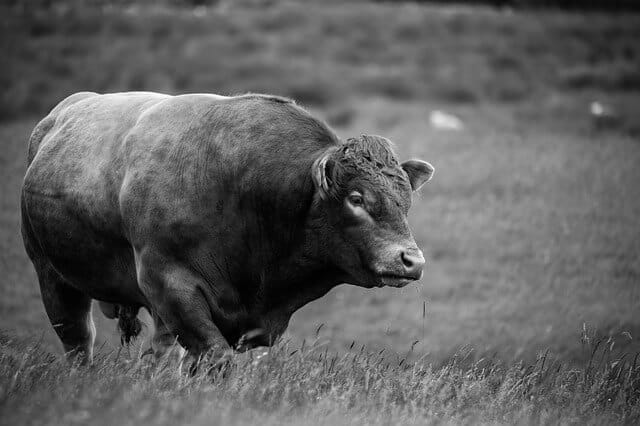 There are many cows available in the market today. The variety of cow you might want to procure varies in the purpose it will serve. Also, cow price varies when it comes to their maturity.
The more mature the purchase the expensive it becomes. Another factor that adds a higher price is the size of the cow that being purchase.
If you want to raise a beef cattle farm that serves a premium quality beef you might want to consider procuring Angus, Hereford, and Gelbvieh cattle breeds. These cows produce the best quality when it comes to beef. The price range of this popular breed is between $1,800 – $3,500.
When choosing a cow that produces large quantities of milk you might want to consider procuring some of this cow breed: Holstein, Jersey, Brown Swiss, and Guernsey. This breed does not only produce large quantities of milk but it also comes in premium quality. The cow price ranges from $1,200 – $2,450 depending on the breed that you choose to acquire.
There is some cow owner who purchases their cows or calf in a pair and for those first-time cow owner it more advisable to purchase a cow in a pair. It is cheaper compared to individual purchase and you can learn the quirk on how to care for your cows sooner, it comes with an average price of $2,150.
In general, depending on the variety of cow that you procure the average cost of the cattle ranges between $1,500 -$2,975. When the kind of cow farm has been settled you can then start looking for the breed of cow you wish to purchase. There are different kinds of cow available for beef and dairy production.
If you want to manage a beef cow farm you can start by purchasing cows breeds that produce beef like Angus, Hereford, and Gelbvieh. Likewise, when you want to have a dairy cow farm you can choose from Holstein, Jersey, Brown Swiss, and Guernsey. There are even those that are purchased for the sole purpose of using them for rodeo competitions.
Where To Procure Prime Cows Online
Everything can be bought online now a day. You can purchase cattle from a physical store that sell it or farms that sell cows and calves. When you live near the city chances that you can find farms are slim most cattle farms can be found in places with large land mass where the cow can graze.
A different breed of cows is available at The Cattle Range where the cow price ranges from $1,200 – $3,500, as of May 2017.
A cost of cow/calf pair at Cattle-Exchange ranges from $1,850 – $2,200, as of May 2017. The different cow has a different price range.
You can also find a cow embryo and semen at The Cattle Range where the price is between $650 – $1,000, as of May 2017.
 Extra Cost
Caring for cows is not easy and like a human, they also have needs that have to be addressed. Having a cow needs a relatively large area due to their different sizes.
Pasture Ground – not everyone owns a large clearing that allows their cows to graze. Many land owners that have acres of good pasture grounds that are available for lease.
Pasture grounds for lease cost around $500 a year. Some of this lease pasture grounds are near water wells or small ponds that provide a water supply for the cows. Seasonal pasture areas cost $30 per acres.
Food Consumption – during winter season feeds a cow have allocated hay for at least 40 pounds for its day feeds. Hay cost $35 per bale, as of May 2017.
Winter season usually last for 2-3 months and during winter ration the feed charge is approximate $350 for the whole winter duration. The overall feeds cost varies with the number of cows that you own.
Sheds – your cow like you also needs a shelter against the rain and a place to stay at night. A slatted shed cost around $830 depending on the number of a cow that will be under the shed will be the cost of the construction.
The larger the number of the cow the larger the shed will be needed. There are those who offer to care for your cows this feedlot cost 50 cents/head a day.
This feedlot charges the basic overhead expenses for the water and pen cleaning. Using feedlots cost $196 per year.
Medicines – pets, and animals on the farm such as cows and chicken also need to take vitamins, vaccines, and deworming medicine to keep them safe against illnesses and contagious diseases. Due to the close proximity of the cows in the shed diseases spread easily.

Vaccines – this is necessary to be administered in the cow. There are many kinds of vaccine that is administered to your cow throughout the year. Some vaccines are injected annually; there are some that it administered twice a year like deworming vaccine. This is to ensure that the products that are produced by your cow it consumable and devoid of harmful substance and bacteria that might cause harm to the public. Cattle vaccine cost ranges from $10 -$45.
Vitamins – cows need vitamin A and E for normal growth and immunity. They also need vitamin D for calcium and immune function of the cow. Vitamins help the cow to be healthy and away from stressed from the feedlots. Vitamins for cow price range between $20 – $42.

Vet Charge – due to the large size of the cow most often it is the veterinarian that comes to the farm to do check-ups for cows that have been ill. Some veterinarian charges a trip fee and additional cost for every cow that they have to examine. The Vet Cost for an initial check-up cost $60 with an additional fee of $15 for every animal added in the check-up.
Choosing the right kind of cow to rise is not as easy as 123. They are living being that needs care and attention. Moreover, cows are livestock whose products are some of the basic commodities every individual need to sustain growth and development.
Hope that all your inquiries about how much does a cow cost are answered. If you wish to start your own cattle farm today you can start with a pair of cow/calf with one specific product to produce to make cattle farming easier and manageable for you.