Traveling the world on a cruise ship is, probably, one of the best vacations you can experience in your lifetime. Some may not find it as exciting as other types of traveling, but cruising is enjoyable and so much worth the price. It's not cheap, but the cost you pay comes with so many inclusions such as sumptuous meals and world-class performances that you can't witness anywhere else.
Apparently, the costs of riding on a cruise ship are no joke, and the prices are actually based on the amenities you can access and the ship itself. A cruise ship is typically an expensive vessel, which takes time to construct. It is relatively bigger than other passenger boats and comes with so many rooms for the guests. In a way, it's like a moving hotel in the sea. But how much does it cost to build a cruise ship?
Cost to Build a Cruise Ship
With the fluctuating dollar rates these days, it's a bit difficult to determine the average cost of a cruise ship. But according to CruiseMapper, the cheapest cost of building a cruise ship between 2010 and 2018 is $250 million, while the highest price and currently the most expensive vessel is around $1.43 billion, so a budget within that price range will be enough to construct a decent cruise ship these days.
Moreover, the actual cruise ship prices significantly depend on the size of the ship and the shipyard where the vessel will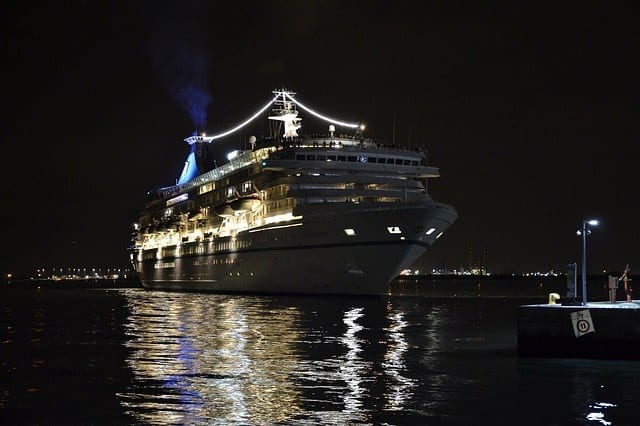 be built – this includes the labor fees and taxes. In addition to those factors, you also need to consider the design of the ship, its onboard amenities, and facilities, as well as, the current economy, which helps you decide whether a cruise ship is a good business or not.
In most cases, cruise lines determine the cost of building a cruise ship based on the number of berths, which are actually beds. In this regard, the prices for each berth can range from $51,100 to $609,000, so don't wonder why boarding on a cruise ship is indeed a luxury not everyone can afford.
Costs of Cruise Ships by Lines
Currently, there are 56 operational cruise lines available around the world. Here are some of the most expensive cruise ship costs spent by some of the most popular cruise lines today.
– The most recently built cruise ship of AIDA cruise is the AIDAprima, which was built in 2015. It cost $645 million to build, while the cost per berth is $199,000. It is also the biggest cruise ship with a capacity of 3,250 passengers.
– Its Carnival Vista was just built in 2016. It's the most expensive, spending a total cost of $800 million to build the cruise ship. Its berth costs $170,800, and it has a capacity of 4,683 passengers.
– The Celebrity Reflection is the most recent cruise ship of this line. It was built in 2012 and cost around $640 million to complete its construction. It has a capacity of 3,030 passengers, and each berth costs $196,000.
– The recent ship of this cruise line is the MS Queen Elizabeth Ship, which was built in 2010 at the cost of $634 million. However, the most expensive vessel of Cunard Line is the RMS Queen Mary 2 Ship that was constructed in 2003 for $900 million, while the berth is around $302,000. The fare of this vessel starts at $129.
– For this company, the Disney Fantasy, which was built in 2012, costed $940 million, with a berth cost of $235,000 each. Its passenger capacity is 2,500.
– This cruise line recently released its new ship this year, carrying the name ms Koningsdam. The whole construction costed $502 million, and the berths cost $207,000 each. Its capacity is 2,650.
– It has an upcoming cruise ship in 2017 called the Norwegian Bliss, which costs $920 million, with a capacity of 4,200 passengers. But its most expensive vessel to date is the Norwegian Epic that was built in 2010 for $1.2 billion.
– When it comes to cruise ships, Royal Caribbean is a famous name. It currently operates the most expensive vessel, which is the Allure of the Seas, built in 2010. A total of $1.43 billion was used to build the ship. It has a capacity of 5,412 passengers, having each berth for $240,000. It also has an upcoming $1.35 billion cruise ship, which will be launched in 2018.
Typical Costs to Board on a Cruise Ship
Cruising offers so many enjoyable activities for everyone – both young and old – while you are on the ship and when you make stopovers in between the trip. And more than just staying on the ship for most of the time, you also get to be in different places without having to rely on Google Maps and constantly packing and unpacking. It is always new, refreshing, and surprising as you wake up in new places every day.
Although cruising is definitely a must-try, especially for those who love to travel, it's not exactly an affordable adventure.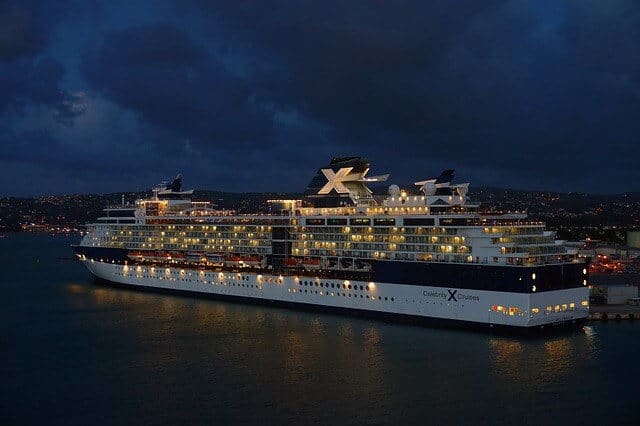 And frankly speaking, not everyone is able to afford this luxury. If some people were able to experience a life on a cruise ship, then that would be a form of reward for working so hard or for being able to save enough for the trip. But for those who are curious, how much does it cost to go on a cruise?
When you book online, the cheapest cruise ship prices you'll find on Priceline.com starts at $79 per person for one night. The highest prices start at $77,294 per person, which runs for 128 nights with a suite accommodation. But keep in mind that these prices are just for the fare and room. They can go higher once you avail or use the facilities and amenities.
Factors Affecting the Total Costs to Board Cruise Ships
1. Once you have decided on the cruise ship you want to board, add the cost airfare if you need to travel to another country where the vessel is based. Include the costs for the trips in between such as buses and taxis. More importantly, set aside $100 to $200 per person for port charges and other extra costs like taxes and government fees, especially if these are not included in the cruise ship fares.
2. Some cruise lines charge tip around $80 to $90 per person per week. Make sure to read all the details posted on the online advertisement.
3. While on board the ship, there are some activities and restaurant that are not for free. So if you want to try those offers, then make sure you have enough budget for these additional costs. Furthermore, it is common for cruise ships to have stopovers, so prepare about $50 to $400 per person if you to join group tours. You don't have to spend that much if you want to explore the places on your own.
4. Are you a drinker? Apparently, each alcoholic drink in a cruise ship can cost around $5 to $12, while sodas are $2 each. It would be best if you don't drink a lot.