There are myriad ways to decorate a bare window. Depending on your taste, you could create a contemporary look using blinds, or go for an elegant, classic appearance using drapes. You may also create a flowing and light atmosphere using curtains.
Speaking of drapes and curtains, you should know that the two materials, although frequently interchanged, are entirely different things. Curtains are a lighter kind of fabric, thin, sheer, and does not block out light. Drapes, on the other hand, are made of heavy fabric, lined, and could block light as well as heat and cold. If you want a classier look, drapery is the right kind of window treatment for you. Curtains, however, are perfect for light-hearted designs.
As for the price, you could save a bit by opting for curtains instead of draperies. For proof, know how much do curtains cost through the following figures.
Average Curtains Price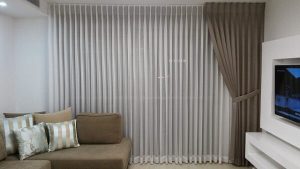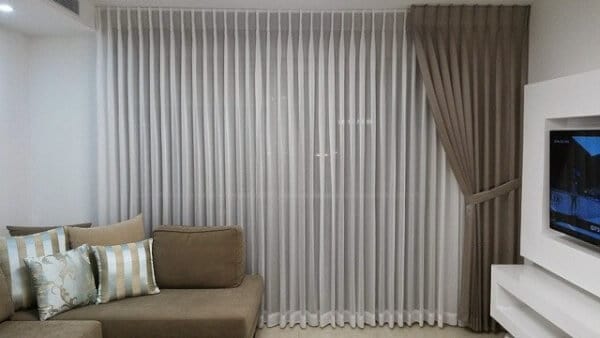 How much do curtains cost? Depending on the material, curtains could cost from as low as $7 to as costly as $1,000 per panel. Fixr.com has a sample price range for different curtain materials:
Cotton $7 to $50
Acrylic $10 to $50
Linen $50 to $200
Silk $1,000
If you prioritize durability, you could opt for linen and silk. However, note that linen tend to shrink and its colors fade in time while silk, aside from being extremely costly, is prone to sun damage. Cotton is cheap and eco-friendly, but not as durable as the first two materials. Acrylic curtains, on the other hand, is stain and sun resistant, but not as durable and is not eco-friendly.
Weigh the pros and cons of each curtain material before deciding what type to use and don't forget to consider your budget while choosing.
Cost of Installation
The expenses do not end in purchasing the curtain itself. Sure, you could hang the fabric to dress up your window yourself. However, if you intend to beautify your house but do not have enough know-how, installing the decorative fabric should be done by a professional. And that also comes with a price.
According to Home Advisor, the average cost homeowners spend for window treatment is $284, with most of them spending about $94 to $480 for the project. In some cases, though, a homeowner may only spend as little as $49 or may cash out as high as $1,500 for decorating his/her window.
Fixr.com has more detailed prices for the particular window treatment using curtains. According to the site, the national average for the installation is $600 to $2,000. The price includes the following:
Curtain Material – Cotton is the cheapest material while silk is the most expensive.
Curtain Size – The size (height and length) of your curtain depends on the dimensions of your window and the amount of "fullness" or area covered by the fabric that you want to achieve. Of course, the larger the size, the more material (and budget) you need for the curtains.
Curtain Rod Installation – You would also need a rod on which to hang your curtain. This item could cost you $20 to $200 depending on the size and material.
Hanging Clips or Rings – Not all curtains require one, but if your choice of design does, expect to pay $5 to $600 for a set of clips or rings. The exact cost varies depending on the material, style, and quality of these accessories.
Labor – Hiring a professional installer would cost you around $10 to $20 per window.
Expect additional expenses if you want to further decorate your window using cornices which cost $150 to $600 and holdbacks and finials which cost $7 to $80. Shipping may also add up to the cost especially if you're ordering online, with the price ranging from $30 to $80.
Sample Curtains Price
How much do curtains cost depending on the above factors? For a sample price, the Homewyse calculator has estimated the cost of installation in New York. The expenses are as follows:
Curtain                                                 Low:      $107.54 High:      $132.19
Labor                                                 Low:      $29.52                   High:      $96.29
Supplies                                                 Low:      $7.35                     High:      $8.36
Unused minimum labor Low:      $33.13                   High:      $108.64
The total cost of installing one curtain based on the above prices is $177.54 to $344.89. If your room needs six curtains, then the estimated total cost of installation would be $908.86 to $1,457.69. As these are only estimates, you could contact the installer nearest you to request a quote for your window treatment for a more exact list of expenses.
If you want to first shop for the curtain alone, you can visit your local store or check websites of online retailers to get an idea of the costs. For instance, here are sample curtains price per pair from Ikea:
Teresia (sheer) L=98" W=57"      $8.49
Vivan                 L=98 ½" W=57"  $9.99
Sommar                 L=98" W=57"      $12.99
Alvine Spets (lace) L=98" W=57"      $12.99
Lenda (with tie-backs) L=98" W=55"      $24.99
Sanela                 L=98" W=55"      $49.99
Aina                 L=98" W=57"      $59.99
Some of the above curtains come in both plain and patterned fabric.
Aside from its online price, take note of the shipping fees you have to pay for the delivery of these materials. The exact cost of shipping depends on the weight of the fabric and your location.
Deciding on How Much Curtain to Buy
To figure out how much fabric is needed to cover your window, you should know how to measure for the curtains. A professional may do the measurement, but if you want to save on labor costs, then you could do the measuring yourself.
To achieve proper fullness, you would have to make sure that there is two to three times more curtain than the window that needs fit out. For the width, measure for the curtain rod by multiplying the window's width by 2. For instance, if your window is 36" wide, then the width of your curtain would be 72" that is equivalent to 2 panels.
For the length, measure the area from top to bottom. Where to stop at the bottom depends on you if you want to cover the window just below the sill or let the fabric puddle on the floor. Depending on your preference, the sill length would have to end 1.25 cm above the windowsill, 15 cm below it, and 1.25 cm above the floor for best results.
Your choice of curtains depends on your personal taste and style. Choose the type that you would not regret spending for. Good luck!