Everyone wants to own their own curves. You can get it by losing weight or by toning your body, you would want to stay in shape. Curves Gym is a fitness center that promotes a total body workout on their strength training machine in just 30 minutes. Curves Gym has a supportive environment so that you can gain strength as well as balance and flexibility with the help of your coach. Curves membership fee is competitive just like many premier gyms and it is high time that you know of their rates.
How Much Is A Curves Gym Membership
Curves Gym has several machines that you can use to fully optimize your workout experience. Among their popular gym equipment, their chest/back machine will help you build the strength of your chest and back for you to be able to lift better. They also have machines for your abs and back as well as for your legs. Now that you know what they gym has to offer, it is now time to know how much does curves cost.
| | Monthly | | Yearly | |
| --- | --- | --- | --- | --- |
| | Basic | Premium | Basic | Premium |
| Initiation Fee | $149.99 | $149.99 | $149.99 | $149.99 |
| Monthly/Yearly Fee | $34.99 | $49.99 | $419.88 | $549.99 |
There are two types of option that is available for you to pay the Curves Gym rates. You can choose between a Monthly Term and Annual Term but you would have to pay a $149.99 initiation fee if you want to enroll at the Curves Gym. If you choose the monthly payment, you would have the option to try the Basic or Premium option.
The Basic Membership will have a monthly fee of $34.99 while the premium monthly fee is $10 more than the basic which is $49.99. But if you do choose the annual payment then your basic fee is $419.88. If you compute the difference it is just the same with the monthly fee. On the other hand, if you do choose the premium option to be paid annually, this is where you can save on cost. The premium fee is $549.99. If you divide the premium fee to 12 then you will find out that you only get to pay $45.83 per month. It is a saving of $4.16 a month!
Note that there is no cancellation fee once you chose to cut your Curves Gym membership so you don't have to worry about any other additional cost if you quit your gym membership. The Curves membership fee will differ on the location that you are enrolling at. There are other locations that allow a weekly fee for about $12.95 and you will be able to make use of their coaching, training and meal plans. There is also other Curves Gym that includes a $60 joining fee but it would be best that you can contact the nearest Curves Gym at your location so that you will get the exact fee.
Cost Of Curves Store Products
Now that you know how much does Curves cost, what you would be interested in knowing are the fitness center's apparel, products, and accessories. Curves boast of a wide variety of products including Quilted Vest for only $39.95. You can also buy a Brisk Waterproof Jacket which is a lightweight hooded windbreaker which gives you full coverage so that you will remain dry and protected for only $39.95.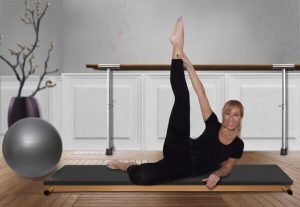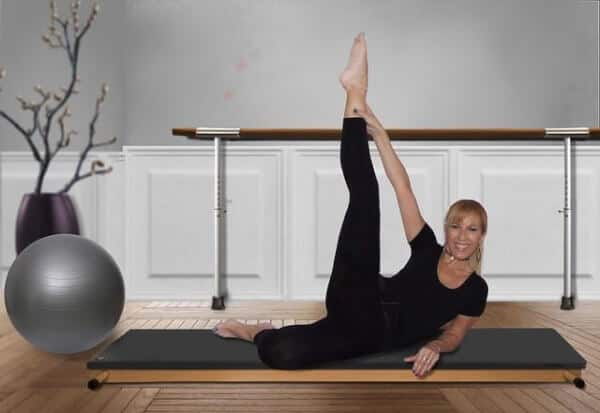 Their Curves Drawstring Bag is made up of 210 Denier Nylon with a dimension of 18" x 14". It is easy to clean as you would only need to wipe it with a damp cloth and its price is fairly affordable at $9.00. But if you want a bigger bag to bring at the gym you can always get the Barrel Duffel Bag which is made up of 600 denier fabric and its size is 26″ x 12″ where you can bring your gym clothes and accessories while still feeling comfortable. You can buy the bag for only $16.67. You can also get an Essential Lightweight Sweatshirt that you can use while going to the gym which only cost $27.95.
Aside from their apparels and accessories, Curves gym also has a line of Bars, Shakes, vitamins and supplement that you can take to keep your health and diet on track. You should try their Caramel Peanut Paradise Snack Bar-Case of 30 for only $42.00 and their Chocolate Shake Single which is retailed at $19.95.
They also have an advanced daily multiple vitamins and mineral supplement called Curves Time Released Complete Biomultiple Tabworth $9.95 for 60 tablets. It has Vitamin D and also includes a Healthy Aging Antioxidant Blend, Skin Health, and Memory Health Blends. Curves also have an Essentials 2 Go Dietary Supplement packet which contains 1 Complete Biomultiple, 2 Bioavailable Calcium, and 1 Omega-3 capsule and cost $35.00 for 60 sachets.
To make your Curves lifestyle even easier, they have Curves Towel for only $4.35, a Curves Thermos for your hot or cold drinks which are retailed at $15.95 or a handy Curves Strong Water Bottle for $9.95 to keep you hydrated during your workout sessions.
How To Get A Curves Gym Free Pass
If the Curves Gym rates are too high for you and you just want to try out their services, why not find a way to get a Curves Gym free pass. Curves boast that you burn up to 500 calories with your 30 minutes workout at their gym and they even offer a one-week free trial so that you can use their facilities. This includes the use of their gym equipment as well as a consultation session by a Curves coach. You will have no contract and no commitment for the services that you will use.
Or you can also get a discounted price by using coupons at Groupon. They have a coupon worth $19.97 for One-Month Gym Membership with Unlimited Classes at Curves which is worth $153 Value. This is great value as the monthly fee plus the initiation fee will cost you a lot. This way, you get to only pay for the services that you will use with no initiation fee at all. This is a great way to save on cost on your gym expenses, especially at the Curves Gym.