Flashing a beautiful smile can somehow brighten up anyone's day. It would even be more wonderful to show them a set of white and healthy teeth.
But in situations when you only smile by flexing your lips due to the fact that you have to hide your damaged tooth or teeth, then getting a dental crown may provide you with one of the best dental solutions.
Dental crowns offer cosmetic and health benefits. Restructuring the deformed teeth makes you more confident in giving a natural smile. Typically, crowns are custom-made that are well-crafted to blend with the natural characteristics of your teeth – color, shape, size, and texture.
As we go along with the discussion, this article will provide you the cost breakdown; the gold crown tooth cost as well as the answer to how much does a crown cost with insurance.
Average Cost of Dental Crowns
The average cost of a crown at Friendly Dentistry of North Carolina is around $1,200 to $1,500. The price can be lower or higher depending on how much preparation of the teeth is needed prior to installing the crown and can range from as low as $500 up to as high as $3,000 per tooth according to AuthorityDental.org.
Normally, the prices highly depend on the materials used by your dentist.
All-porcelain Dental Crown costs between $800 and $3,000 for one tooth but the average is around $840 to $1,560. However, it can still go higher, depending on how crucial the treatment is. Moreover, this is considered to be the most aesthetically pleasing as the materials used can easily mold a crown, matching the natural color of the teeth.
Metal Dental Crown has a price range from $600 to $2,500 per tooth with an average of around $670 to $1,450. This is also the gold crown tooth cost. If there is a dental insurance, the cost is within $519 to $1,140. Aside from the gold alloy, it also comes in base metal alloys. This crown is durable, which can withstand chewing and grinding. Furthermore, it only requires a few tooth removals.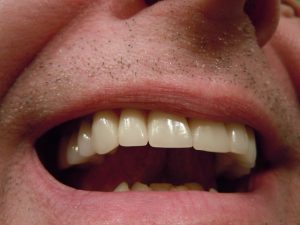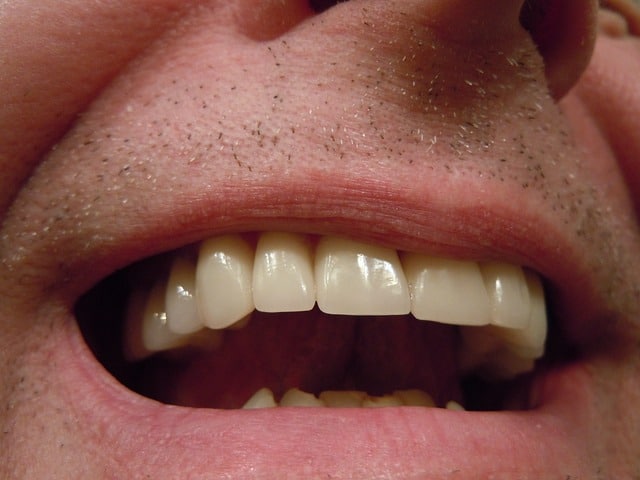 The average cost of Porcelain-fused-to-metal dental crown is priced at around $760 to $1,590 for each tooth. Having an insurance will entail you to pay around $282 to $1,000. This material is stronger than an all-porcelain crown and offers a better look than a metal crown.
However, it does not exude a natural tooth color since there is a visible metal line along the patient's gum line.
On the other hand, here is the average cost of a crown per type without insurance according to Kool Smiles:
Porcelain Crowns – $1,430.00 per crown
Metal Crowns – $1,353.00 per crown
Porcelain Fused to Metal – $1,093.00 per crown
What is Included
The procedure of implanting a dental crown is a straightforward concept, but the process involves so many factors with each having a different price. Apparently, the costs for the preparation, the required number of crowns, the materials used and other necessary items can vary from one patient to another.
To give you an idea on how dentist goes about the crowning of the tooth, here are the typical procedures:
First visit:
Preparation of the tooth by cleaning and reshaping it to eliminate the damage and discoloration.
Impressions are taken.
A temporary crown would be inserted.
The full crown would be constructed based on the impressions taken. You would be scheduled for your next visit.
Next visit:
The temporary crown would be removed.
The final crown would be inserted.
Additional Costs
Aside from the dental crown, the treatment also includes other expenses that you and other patients should know about. Some of these are the following:
Dental Exam – Before the dentist performs the procedure, you must take the dental exam to find out if you are fit to have the treatment and to give more information about the current situation of your teeth. For this service, the average cost ranges from $50 to $200.
Dental X-rays – Also known as dental radiography, dental X-ray is what dentists use to find bone loss, cavities, hidden dental deformations as well as benign or malignant masses. This has an average cost of $25 to $250.
Root Canal Treatment – This particular treatment is done to repair a tooth or teeth that have been severely decayed. Without undergoing this procedure, the tissue around the damaged tooth will become more infected, leading to the formation of abscesses. This is a bit pricey, especially when the dentist has to conduct the procedure on more than one tooth. The cost is around $300 to $2,000 for each tooth, depending on the dental clinic.
Dental Implant – An optional treatment for those who lost their teeth due to accident or disease, this service is conducted by the dentist by placing an artificial tooth root into the patient's jawbone beneath the gums, holding a replacement bridge or tooth. Just like root canal treatment, a dental implant is expensive, amounting from $1,000 to $3,000 for each tooth.
Shopping for Dental Crowns
We are pretty sure there are competent dentists everywhere but if you are anxious to find a legitimate dentist to address your dental problems, the American Dental Association offers a free dentist locator for your convenience.
Considering that the dental crown procedure itself is already expensive and getting other dental treatments is also taking much amount from your wallet, you would naturally exert all your effort to look for every opportunity to save on the cost of dental services. To help you out, we have listed some of the options you might consider in getting the affordable dental care you need:
Medicare and Medicaid – if you are a senior citizen or fall on the low-income individuals, you may qualify for some dental services aid. But in the case of Medicare, they may only cater those emergency cases, while Medicaid is offering restorative care aid for adults in 26 states as of February 2015. Find out if your state is included.
Dental Insurance – how much does a crown cost with insurance? Apparently, the costs would really go down with the help of an insurance. Due to the fact that dental crowns can help in the restoration of a damaged or infected tooth, a dental insurance covers up to 50 percent of the total cost you have to pay. However, the implantation of dental crowns for cosmetic purposes may not be covered by the insurance since it is not taken as a medical necessity. Moreover, there are some insurance providers that post a limit to the number of repairs a patient can get within a year. To know more about the policies, it is best to call and talk with your insurance company so that you can avoid paying unnecessary expenses.
Dental Discount Plans – want to get discounted services but do not want all the hassles that dental insurance entail? Then the dental discount plans might just be right for you. This type of plan lets you pay for the service directly to the dentist at a discounted price.
Dental Schools – if you are not too picky and would just want to have a presentable set of teeth, try locating some dental schools with students offering cheap or sometimes free services as part of their training. Of course, they are guided by professionals so it is not too risky. But at any rate, prepare to sign a waiver just in case.
Dental Charities – are you a senior citizen? Then you have more options in terms of dental care services. This is because there are those charitable organizations that cater affordable services to older individuals. Want to know what we are talking about?
Pay in cash – Money is king. But everyone wants it in cold cash. Not credit cards, not loans, and definitely not from insurance companies. So if you want to be quoted with lower cost upfront, display your cash right away. You might get yourself sizable savings in the process.
Avail bundled services – hitting two birds with one stone maybe just a cliché but it is still applicable in many ways. What we mean is that, if you would be needing other dental services in the near future, you better avail of it now along with the dental crowns. This way, your dentist might give you a discount since he or she will be exerting just one effort instead of two or even several which can save some prep works.
Temporary tooth replacements – if in case you have a dental crown or bridge that suddenly fell off and broke at the most inconvenient time when you cannot afford to go to the dentist to have it replaced immediately, Temptooth Temporary Tooth Replacement Product sold at Amazon might just be a lifesaver. According to its product description, it can fill in a large gap and allows you to make a perfect tooth in minutes.
Factors Affecting Cost of Dental Crowns
Teeth Condition – the current condition of the tooth dictates the level of prep work needed prior to placement of a new crown. When there are some discolorations or the tooth has some sort of cracks, they need to be cleaned thoroughly and reshaped prior to the crowning procedure. For sensitive teeth, it must be a torture to reshape your teeth. To somehow minimize this, use Colgate Sensitive Toothpaste which can be purchased from Amazon.
The dentist – the charges of the dentists depends on their expertise and experience in terms of dental crowns. You might find different types of dentist that do this but to be assured of the skills and mastery, go to a prosthodontist who is the only professional recognized by the American Dental Association as a specialist when it comes to tooth replacement.
Location – the cost of living and cost of doing business in a particular area of the country have an effect on the pricing of dental services as dental clinics and laboratories are a business after all.
Type of dental crown – as indicated above, there are several types of dental crowns according to the materials they are made of. And your choice or that of your dentist which he or she thinks best suited for your type of teeth and chewing and oral care habits.
For tooth or Implants – it may seem irrelevant because dentists would be exerting the same effort regardless of whether the crown is for your own teeth or for implants but some dentists would think differently. And most of the time crown for implants cost higher than regular tooth.
Insurance – dental crowns are usually covered by insurance if the purpose is to restore the teeth's presentable appearance especially if damaged and infected. Those performed for aesthetic purposes are typically not covered so always inquire with your insurance provider prior to availing any dental services.
Additional Information
The average lifespan of a dental crown is around 5 to 15 years, but it all depends on your oral hygiene habits. If you have unusual habits like ice chewing or teeth clenching, it may affect the durability of the crown. There are even cases when the patient's crown has to be replaced numerous times without definite periods.
And as reinforcement to brushing, do a regular flossing, yet always make sure to do it with extra care so as not to remove the crown unintentionally. When you floss your teeth, floss in a downward direction, then slide it to the side of the tooth to get it out.
So as much as possible, use the kinds of floss with no handle like the Oral-B Glide Pro-Health Comfort Plus Floss sold at Amazon so you could just pull and slide the thread out instead of pulling it upward. Or better yet, use Water Dental Flosser for hassle-free flossing for those who can't tolerate regular dental floss. This is also available at Amazon.
If you really want to make sure that your dental crown stays for a long time, then you have to avoid eating foods that are chewy, crunchy, difficult to chew and sticky. As much as possible, do not chew on the mouth's side where the newly inserted dental crown is placed.