You might have experienced a terrible toothache that made you cry and stayed up so late because the pain wouldn't let you fall asleep. Such dental issue can be addressed by removing the tooth, which causes the pain. Maybe, you lost your tooth due to a hereditary form of periodontal disease or even in an accident. If you don't want to feel insecure and need to regain your confidence, you have to replace your teeth.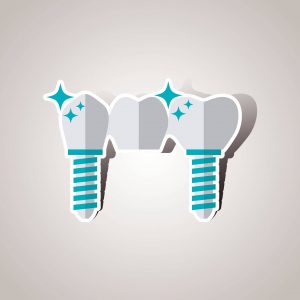 Your teeth can be replaced using dental processes such as bridges, dentures, or implants.
However, traditional dentures may not be a good option because it can be unstable, making it difficult for you to eat and enjoy your food. Meanwhile, bridges involve filing the adjacent teeth, which make them weaker over time due to decays.
An ideal way to address the issue of teeth loss is having dental implants. Comparing the costs of the processes, dental implants aren't as cheap as the other two. If you ever wondered about the price of a dental implant, you are not alone.
What are Dental Implants?
A dental implant is a straightforward surgical procedure, wherein a titanium screw is placed on your jaw bone and a fake tooth (prosthetic) is attached to the end of the screw. Over time, the bond between the screw and the bone strengthens, and your dental implant teeth will feel just like the original ones.
On this note, let us discuss all the things you need to know about the cost of dental implants.
Average Cost of Dental Implant
The average single tooth dental implant costs $2000 to $4,000, depending on how complex the dental implant procedure is. The price includes the cost of implant surgery, implant crown, and abutment. If it is necessary to have additional procedures, like extraction, bone grafts or tissue grafts, the price will definitely increase.
The cost of single tooth implant depends on the following: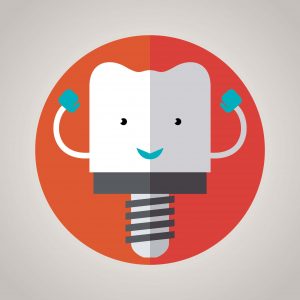 Place where you live.
Skills and experiences of your dentist or surgeon.
The number of teeth to be fixed.
The type of prosthesis (straight/angulated abutment; PFM/All ceramic crown)
The position of missing tooth.
Your insurance coverage.
Additional processes such as extractions, bone grafts e.t.c
For more a challenging dental implant procedure, an additional fee for bone grafts, extractions, as well as extensive imaging and/or modeling could be required. Since these procedures need more dentist expertise, the price can run from $5,000 to as much as $10,000.
Here is a price breakdown of the total cost for dental implants.
When you combine the costs of all of the procedures stated on the table, it will give an overall price of $5,000 to $10,000.
Dental Implant Costs in Other Countries
Let's take a look at the average or estimated price of dental implants in other countries, particularly in Australia, Costa Rica, Hungary, Mexico, Poland, Spain, Thailand, Turkey.
According to Dental Guide Australia, the cost of a single dental implant ranges from AUD$5,000 to $5,500, which is lesser than the cost is the U.S. Meanwhile, a single dental implant with a more complicated procedure is around AUD$5,500 to $6,500.
If you are looking for a much friendly dental implant price, you can go to Costa Rica, where it costs $605 for a single tooth procedure. Although the surgery is relatively cheap, you get to spend more on your accommodations, which are expensive in this country.
Medigo, a website that provides convenient access to medical care for individuals all over the world, lists Hungary as one the top three countries with the cheapest dental implant costs. The average price is $480, and a lot of patients coming from Austria, France, and Great Britain go to Hungary for high-end yet affordable dental care. This European country is popularly known for its modern aesthetic dentistry institutions that attract many patients from its neighboring countries.
The average dental implants cost in this North American country is $750, and the good news is that dental patients in the U.S. can easily drive over Mexico's border without spending so much. Moreover, the accredited dental clinics in Mexico have the same level of reputation with those in the states, but you only pay lower costs for a dental implant procedure.
After Hungary, Poland is at third spot of Medigo's top three countries with the cheapest dental implants, having an average price of $506. Aside from affordable dental care services, it is also home to some of the best dental clinics in Europe, including the European Centre Otwock and the CyberKnife Clinic. You don't have to worry about traveling costs since it is less expensive to go and stay in Poland.
This European country boasts of some of the world's most beautiful architectural structures and breath-taking sceneries. Aside from that, Spain also houses world-class and state of the art aesthetic dental clinics with affordable dental implant prices, averaging at $653. However, it's going to be expensive to go to Spain, but it's going to be worth the price considering that you can see so many attractions in this beautiful nation.
You have a lot of options in the continents of America and Europe, now let's go to Asia. The most popular Asian destination for patients who need dental implants is Thailand, particularly in the city of Bangkok. The average price is $746, and you get the best dental service all over Asia.
This is the number 1 cheapest destination for dental services on the list of Medigo. The average dental implant price is only $402. There are 10 clinics that provide the best services in Turkey. In addition to that, you get to enjoy world-class tourist spot in this country.
Multiple Teeth Implant Price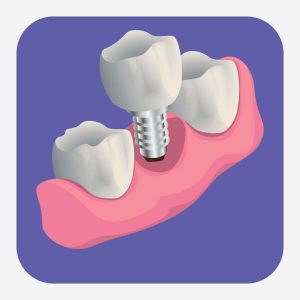 Are you missing more than one tooth? Well, you have two choices depending on your oral condition.
Multiple Teeth Implant
All on 4 Dental Implant
If you just want to replace two or three of your teeth, a multiple teeth implant is what you should choose. But if you are looking for a complete set of new artificial teeth, then go for an all-on-4 dental implant, which is a much better choice. Let's get to know each option further.
Multiple Teeth Implants
If you have, at least, two teeth that need dental implants, then expect to pay over $3,600. The dental implants cost for two to six teeth with a dental bridge ranges from $3,600 to $29,000 or higher, depending on the procedure's complexity. For three to four tooth bridges installed on two implants, the average cost is around $8,500, with the actual costs ranging from $5,000 to $15,000.
Meanwhile, the average cost of dentures supporting your top and bottom teeth is $34,000. Hold onto your seats because the actual price is about $25,000 to $95,000, significantly varying on your jaw bone, your gums' condition, and existing teeth if you still have them.
All-on-4 Implants
Aside from multiple teeth implants, there is another dental implant option called an All-on-4, which is more convenient than surgical dental implants. An All-on-4 is highly recommended to patients who have lost most or all of their teeth. According to Face Value Dental, this treatment typically involves the proper placement of four dental implants in your mouth, serving as anchors to keep the dental bridge in its place. Moreover, having an All-on-4 makes it easier for you to eat and chew.
When it comes to prices, an All-on-4 implant costs lesser than the usual price of dental implants. While multiple implants cost between $3,600 and $29,000 or higher, the All-on-4 implant ranges from $15,000 to $24,000 for each arch – there is an implant designed for the maxillary (upper jaw) and the mandibular (lower jaw).
In Brisbane, Australia, the cost of this treatment is almost AUD$19,000, which is less than $15,000 in US dollars. But the average price all over Australia is around AUD$20,000 to $30,000. Apparently, there are many factors that influence the price, and these include the following:
– diagnostic tests performed on the patient before the procedure and the type of implant used
– the quality of the denture and the necessary customization
– the skills, as well as the location of your dentist
Dental Insurance Plans and Discounts
In most cases, unfortunately, dental insurance plans don't cover dental implants primarily because insurance providers consider this treatment as a cosmetic procedure. And we all know that cosmetic surgeries are not typically covered by insurance plans. But if the implant is needed to alleviate the patient's dental condition, the
insurance coverage may apply.
But if your dental insurance does cover the costs of dental implants, then it will only pay 10 percent of the overall cost or even lower than that percentage, according to Dental Implant Cost Guide. Dentures, on the other hand, have higher coverage than implants. To play it safe, it is best to talk with your insurance provider and ask about the indemnities that can help you with the high costs of dental implants.
For patients who don't have a dental insurance and only have a limited budget, there are options or alternatives that can give you the treatment at discounted prices.
Instead of a clinic, you can go to dental schools where rates are offered at lower costs. You may check the programs of the Commission on Dental Association and the American Dental Hygienists' Association. The major drawback is that the procedure is performed by supervised dental students or faculty members.
In addition to dental schools, you may also participate in clinical trials or research studies conducted by researchers. Those who participate are provided with low-cost or free treatments for the intensive study of a particular condition. The National Institute of Dental and Craniofacial Research (NIDCR), a National Institute of Health of the federal government has a list of clinical trials where anyone can particular. You can check the website here.
Health Centers in Your Local Community
The federal government funds community health centers where citizens can go to for medical help. The Health Resources and Services Administration (HRSA) operates the funded the health centers all over the U.S., providing lower cost or free health services, which include dental care. As a citizen and taxpayer, you have the opportunity to take advantage of the services, especially if you don't have enough money for your medical care.
Medicaid is a medical program ran by the state. It typically provides medical benefits to qualified individuals and families. However, dental benefits for adults are only limited and not mandatory, and states can decide whether to provide them with such provision.
But it's a different case with children. States are required to give dental care and benefits to kids through the Children's Health Insurance Program (CHIP). The eligible children are up to 19 years old, and those who belong to families overqualified for Medicaid but can't afford to avail a private dental insurance plan. CHIP's coverage for dental services varies from state to state.