A college education is what parents always dreamed of for their children and what many students are considering at the moment. The DeVry University is one of the schools that are being considered by both parents and students alike. That is why the DeVry University tuition fee has been looked up by interested clients as a part of their university search.
Although a high school graduate can land a job with good benefits, an employed college alumni can catch a better offer joining high paying careers and improved benefits. A college graduate will have a greater chance to get a promotion as well as develop communication skills that can better their position in the company.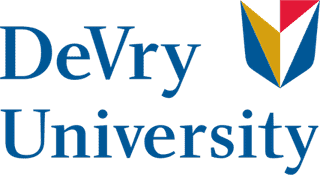 The DeVry University is a proprietary education school that was established in 1931 and located in Downers Grove, Illinois, United States. It is part of the DeVry Education Group including more than 55 campuses in the United States, Canada, and Brazil.
The Cost of Enrolling at the DeVry University
The DeVry University academic offering is divided into 5 colleges: The College of Business & Management, which includes Keller Graduate School of Management; The College of Engineering & Information Sciences; The College of Health Sciences; The College of Liberal Arts & Sciences, which includes the School of Education; and The College of Media Arts & Technology.
The DeVry University Undergraduate Tuition, Fees, and Expenses are consistent for the duration of your stay in the campus. The school has fix tuition promise which means that the tuition rates are the same all through graduation for all matriculated students missing no more than five consecutive sessions of enrollment.
The DeVry University tuition fee is the same mostly except for certificate programs. The difference between each Bachelor's Degree program will be their Minimum Credit Unit. The total tuition will play around the price range of $40,000 to $84,000.
The Tuition per credit hours for a normal Bachelor's Degree Program and an Associate Degree Programs is $609 while a Certificate Programs will cost $450.
Let's say you are taking a Bachelor's degree in Accounting. The minimum credit hours for the course is 124 so your total DeVry university cost will be $75,516. If you are taking an Electronics Engineering Technology course which has 139 credit hours, your tuition fee will be at $84,651.
But if you are taking a Multimedia Design & Development which has 122 credit hours, then your tuition fee will be $74,298. If you are taking the Associate Degree Programs  such as Network Systems Administration which has 67 credit hours, your tuition fee is just $40,803.
There are also Certificate Programs for Medical Billing & Coding, Website Design and Website Development which only has a $450 Tuition per Credit. The minimum credit hours for the certificate program is from 34 to 38. The tuition will only range from $13, 9505 and $17,100.
Aside from the DeVry university cost on tuition, the university also has additional expenses in their curriculum. One of them is the Fees which includes course resource fee averaging $125 per session and nonrefundable student services charge of $15 per session. A Bachelor's Degree Programs has a total Fee of $2,240 while an Associate Degree Programs will have $1,400 fee. The Medical Billing & Coding certificate Program fee is $560 while the rest of the Certificate program has an $840 fee.
You would also have to pay a Textbook and Equipment Expense which will differ depending on the course. A Bachelor's Degree Programs will have a Textbook and Equipment Expense around $1,200 to $5,580.
An Associate Degree Programs will have an additional Textbook and Equipment fee worth $750 to $4,500. While a Certificate Program will cost you an additional $300 to $660.
Other Expenses To Consider In College
Aside from the regular DeVry tuition rate that you need to pay at the school, you would also have to consider your housing expense including your food allowance and rent. An off-campus housing estimate would cost around $7,110. There are also projects, thesis, and assignments that you have to submit which will also cost you a couple, of hundred dollars per year.
Save On Tuition Fee By Getting A Scholarship
DeVry University also offers several scholarship programs for students who want to enroll in their programs. You can apply for a scholarship and grant at the university basing on your incoming GPA and enrollment level.
If you want to take an associate or bachelor's degree programs and you are qualified for the scholarship, you will receive an award ranging from $500 per qualifying semester up to a $25,000-lifetime award cap, no need to worry too much about the DeVry tuition rate.
If your entering GPA or CGPA is 2.0 to 2.49 or GED and will take at least 12 Credit Hours, you will receive a $1000 scholarship per semester or $3000 per year. If you have a 2.5 to 3.24 GPA then you are granted a $2000 scholarship per semester or $6000 per year. But if you have a 3.25 GPA and above, a grant worth $2500 per semester is given to you which will accumulate to $7500 per year.
If you opt to choose a lesser number of credit hours, DeVry University still gives out grant if you are qualified. If you choose at least 9 credit hour, you may get a grant of $750 to 1875 per semester and if you choose at least 6 credit hours then you may be given a grant of $500 to $1250.
Education is really important if you want to pursue a career. College unlocks opportunities for you and it can shape you and your future. Your world will become bigger as you step into college and you will learn a lot of life skills each year.
Being in college will make you become more independent. You are given the opportunity to choose your own course, the subjects you want to take and the extracurricular activities you want to join. It will seem like a new set of freedom given to you. But not only that, once you graduate from college, your future will become much brighter that it was before. So choose a better tomorrow and make your dreams come true.