When you hear the word "Disneyland," what comes to your mind? "Happiest Place on Earth" or "The Most Magical Place on Earth." But at the back of your mind you will surely be thinking of the average cost to get into Disneyland, right?
Kids of all ages flock to this amusement park and for good reasons. It is a place where kids gets to have fun and adults get to feel like kids once again. There is always a kid in every one of us and Disneyland can surely bring that out for you.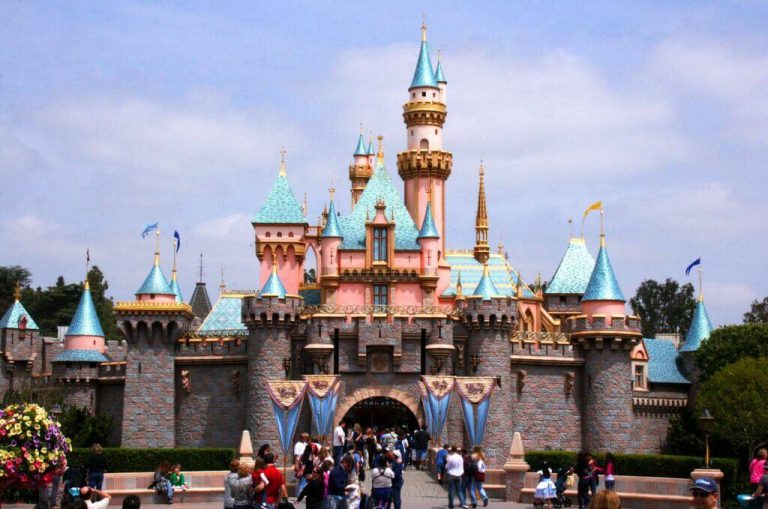 But despite the fun that the place can offer; with its adventure parks and beautiful gardens and exciting rides, Disney can definitely ruin your budget if you do not plan ahead. If you had promised your kid on a Disneyland adventure or maybe, would like to treat yourself for a day of fun, it is better if you equip yourself with the right information before you jump at the chance of being a part of this exciting place.
Disneyland Packages, Tickets, And Expenses
Just like any other amusement park, Disneyland offers different packages as well as various ticket prices that are suitable for your budget. The average cost to get into Disneyland varies depending on the day and the number of parks that you want to visit.
There are two main parks in Disneyland, we have the Disneyland Park and the Disney California Adventure. A 1 to 2 day Disneyland Park Hopper ticket will cost you around $149 to $235 for one person but if you plan to stay for 3 days or more, they also offer a multi-day bonus ticket for the price range of $283 to $346.  The Park Hopper ticket will give you a same-day entry into both Disneyland Park and Disney California Adventure.
But if your budget is a bit limited, they also offer a Disneyland 1-Park Per Day Tickets for $89 to $119 for a single day entry and if you plan to stay longer there is a 2 to 5 day 1-Park Per Day Ticket worth $183 to $295. Note that these tickets are only good for one theme park so you would have to choose which one you would like to enter, either Disneyland Park or Disney California Adventure.
Disneyland also provides special discount for early birds and service men so the cost to go to Disneyland will be less expensive. If you book early on Premium Rooms at Disney's Grand Californian Hotel & Spa and Disneyland Hotel you will get a 25% discount. They also have a Military Discount for active and retired U.S. military personnel. Disneyland offers $156 3-Day Park Hoppers (limit 6) OR $181 4-Day Park Hopper for active and retired U.S. military personnel or their spouse.
How To Save More Money In Disneyland
Now that you know the current ticket price to get inside Disneyland, it is time to find ways on how to save more on your happy adventure and maximize your trip to the "Happiest Place on Earth." There are still a lot of ways that you can save money while visiting the world renowned park. Here are a couple of tips that you can try to make your adventure a thrifty one.
First, plan your trip ahead. Travel during the off-season when there is a lesser number of tourist and you can enjoy the place with your family. Disney has implemented a new policy for their guest separating the days to "Value," "Regular" and "Peak." Make sure to go on the Value day which falls on a Tuesday or Wednesday in the middle of the month as the cost to go to Disneyland is cheapest during this days.
Check the weather ahead on your scheduled travel dates. If it is going to rain, bring a raincoat or an umbrella so that you won't have to buy one while you are at the park. Things are over-price if you buy stuff inside Disneyland. If it is going to be a hot day buy a sunscreen. You will definitely appreciate the savings you will get once you see the prices sold inside.
When you are in Disneyland you would want to buy souvenirs but before you do, it would be better if you buy a Disneyland merchandise at your local department stores. You can buy shirts, headbands, and other items and bring it to the park. This way you can save on cost as souvenirs bought outside are cheaper and you would get to enjoy the product all throughout your trip.
If your kids love the Disney Princesses or other Disney Characters, they would want to have their signature on their autograph book. An Autograph Book purchased inside Disneyland will cost from $7.95 to $19.95 but if you are going to make one ahead of time, then you can cut the price by more than half. The price of Disneyland tickets is expensive enough so you would need to minimize the spending of items that you can purchase outside at a cheaper price.
If you have a car and is staying at a nearby hotel it would be best if you just leave your car to where you are staying and use their shuttle service in going to and from Disneyland. The park charges$18 in a day to park your car and if you are a large family and brought a trailer, they will charge you $23 to $28.
Do make time to eat your breakfast and prepare some snacks before going to the park. Though there are a lot of booths that sell food, they can be a bit expensive. There are a lot of fast food restaurants that open early so better eat out than inside the theme park.
Now that you have a clear idea on what your Disneyland adventure trip is going to cost you and how much the price of Disneyland ticket is, you and your family or friends are now ready to plan a cost-effective journey to the land of childhood. You will be amazed at how much you will get to save by following this simple tips on the list. What is important is that everyone gets to have fun and you can make the trip an enjoyable one.
If you have planned ahead there is no reason to worry that you will overspend but do keep an extra money for emergency cases, though. Do not over think the budget during the day of the trip as this may dampen the mood of the party. Just relax and trust that your planning skills will work out for you.