Looking for a magical experience for the whole family this vacation? There is no other place more capable of giving you that than Disneyland! Considered as the "Happiest Place on Earth", fun and entertainment abound in the said amusement park.
If you're planning to spend your vacation at the park, you would also have asked how much does it cost to go to Disneyland. Well, there is no price that fits all when it comes to a Disney vacation. However, you could figure out possible expenses if you know what to consider when preparing your budget.
Cost Considerations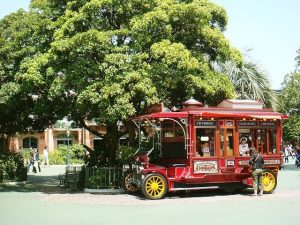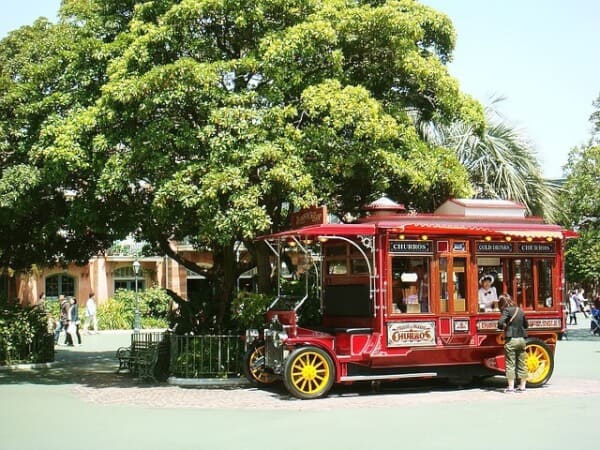 To be able to compute the trip to Disney cost, you should factor in the following:
How many are you on the trip?
Where would you be coming from?
Where is the Disneyland located? California, Japan, Hong Kong, or elsewhere?
Where would you stay during your trip?
How long do you plan to stay?
What is your preferred park ticket?
It would be easier to estimate the trip to Disney cost after you answer the above questions.
Cost Breakdown
To further help you in calculating the overall price of your vacation, here are sample costs of airfare, accommodation, food, and Disney park tickets.
Airfare
How much does flying for a Walt Disney World vacation cost? The price of your flight would depend on your departure city and how many of you are traveling.
Note that if you're going to Walt Disney World in Florida, the closest airport is in Orlando (MCO). Thus, it would be cost-effective for you to land there.
For an idea of the cost of economy round-trip tickets, here are prices generated by CheapAir.com:
Los Angeles to Orlando: $422 to $464
New York to Orlando: $285 to $338
Cleveland to Orlando: $220 to $430
If you're flying to Disneyland California, the closest airport to the amusement park is in Orange County (SNA). You could also opt to land in Ontario, Los Angeles, and Burbank.
For an idea of the prices, here's a sample from Cheaptickets.com:
Cleveland to Orange County: $488 to $629
New York to Orange County: $559 to $2,369 (multiple airline trips included)
Hawaii to Orange County: $782 to $2,890 (multiple airline trips included)
To get the total airfare, multiply the ticket price by how many you are in the group. For instance, a family of four flying to Orlando from LA would have an estimated flight cost of $1,688 to $1,856.
Saving on Flight Costs
Planning to score low-priced round-trip tickets to Disney? According to Mousesavers.com, you could find deals from cheap flight websites and airline sales all year round. Also, you could regularly check promo announcements online to be able to purchase a ticket before they sell out.
A lot of people would be booking flights during the spring break, Thanksgiving, Christmas, and in the months of June and July. With that said, expect airfares to shoot up during these times.
To avoid spending too much, book as early as you can. Ideally, you'll find low prices if you pay for your round-trip 4 months or 6-8 weeks in advance. Forget about booking a flight within the week. Aside from being costly, tickets are fewer if you buy them only 7 days ahead of your trip. Worse, there's a possibility that you won't get a seat for everyone.
Accommodation
Your choice of accommodation would greatly affect the Walt Disney World vacation cost. You could choose to stay in resort hotels, lodge, inn, and villas that are located within the park.
The price range of an accommodation for two in Disney World, Florida is as follows:
Resort hotel: $100 to $574 per night
Lodge: $307 to $414 per night
Inn: $408 per night
Villa: $318 to $417 per night
Meanwhile, the prices of accommodation in Disneyland California range from $269 to $417 per night.
Aside from hotels within Disneyland, you could also check out 3-night packages offered by Disney's Good Neighbor Hotels. All 48 of the hotels is in close proximity to the park, ranging from just across the street to more than a mile away.
Food and Drinks
You and your kids would find yourselves starving in no time before you could cover a quarter of the park. This would be no problem as there are lots of snack carts and restaurants in Disneyland.
You could spend around $15 per meal or $60 for a family of four. Multiply that by 3 meals a day for 5 days and the total would be $900. That is the estimated cost if you would only eat inside the park.
To give you a better idea, here's a list of sample costs:
Breakfast: Up to $15
Low-budget lunch: Under $15
Mid-budget lunch/dinner: $15-35
High-budget lunch/dinner: $35-60
Most snacks from carts: $3
Soda/bottled water: $2.79
The most popular dining experience in Disneyland is character dining that could cost up to $60 a meal. If you managed to reserve one, you would dine in a restaurant while spending quality time with some Disney characters.
If the food inside Disneyland is too pricey for you, there are options available outside the amusement park.
Disneyland Ticket Prices
Without tickets, you can't enter the happiest place on earth. As for how much do you need to get one, it varies depending on the number of days in the park and rides you want to experience.
For instance, a hopper ticket that would allow you to enter both Disneyland Park and Disney California Adventure has the following costs:
1-day value ticket: $151 (ages 3-9), $157 (ages 10+)
1-day regular ticket: $159, $165
1-day peak ticket: $168, $174
2-day ticket: $232, $244
On the other hand, a 3-5 day hopper ticket would cost $303-335 for children ages 3-9 and $305-346 for visitors ages 10+.
There are also 1-park tickets that would allow you to enter one of the two Disneyland parks for a whole day. The price is as follows:
1-park value ticket: $91 (ages 3-9), $97 (ages 10+)
1-park regular ticket: $104, $110
1-park peak ticket: $118, $124
2 day 1-park ticket: $187, $199
3 day 1-park ticket: $258, $270
4 day 1-park ticket: $275, $290
5 day 1-park ticket: $290, $305
Calculating Costs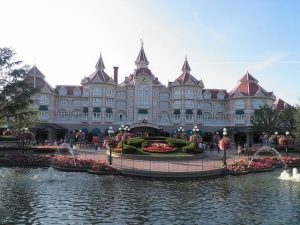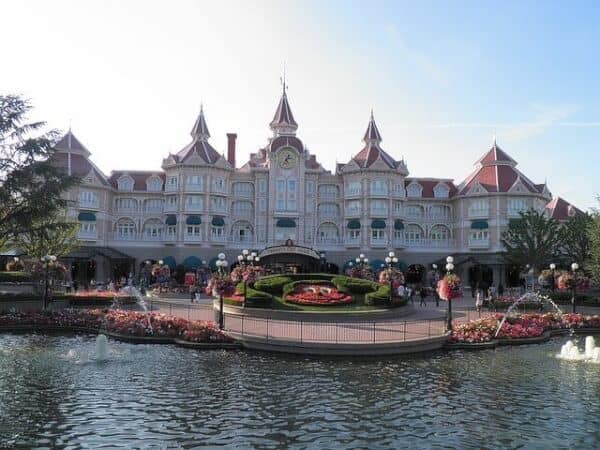 So, how much does it cost to go to Disneyland? Based on the sample prices, you would likely spend around $900 per person. The price includes the airfare, one-night lodge accommodation, and meals for a day.
Including the price of park tickets, a one-day trip to Disneyland could cost $1,000-1,200 per person or $4,000-4,800 for a family of four. The cost would be higher if you're staying longer.
Additional Costs
You should also secure a budget for the following additional costs:
Souvenirs
Gifts
Shows
Activities
Photos
Parking fees