In this busy day and age, it's a nice thing to note that there are still people willing to take care of pets in spite of their hectic schedules. Dogs are man's best friend, they have a loyal personality and are playful. They would even defend their masters in times of need. However, when the masters are busy, somebody's got to take care of them.  Dog owners who live in rural and urban areas would hire a dog sitter to while they are away, at work or on a vacation; and when they do, they have to find out how much does dog sitting cost. It may take a while to find someone you can trust but it would be worth it in the end.
The Rates For Dog Sitting
Like baby siting, dog sitting is considered a valued service. Like humans they require special care, attention and feeding, even when their masters are away at work, or busy or travelling. The average dog sitting rates depends on many factors. There are dog sitters who may require that the dog owner also pays for his travel expense and other additional service, like walking or bathing the dog or nail clipping it.
Besides owners asking how much does sitting cost, there are also first time dog sitter in search of a new client. These dog sitters are also asking to know how much to charge for dog sitting. According to the website Cuteness.com charge rates may vary from $10 – $80 dollars, depend on certain factors such as the number of dogs to be taken care of and the number of hours you would like to have your dog be cared for. Some dog owners who are away or on a trip would ask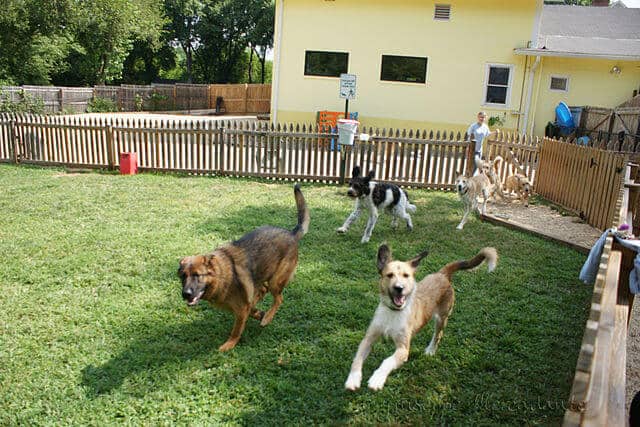 their dogs to be cared for an overnight or of a few days. That means the service for these dogs will include feeding, exercise and watering. 
Unless the dog owner already has a trusted sitter that charges him or her a fixed dog sitter price. Most dog caregivers charges a per hour service. Unless there's already a fixed price the owner and sitter were able to agree upon, then they follow their agreement.
According to the statistics survey from the American Products Manufacturers Association, the estimated spending of Americans when it comes to their pets is a whopping $40.8 billion way in back in 2007. This 2016, the estimate is $62.75 billion dollars expenditures on pets according to the website Americanpetproducts.org. The costs mentioned does not yet include pat caregiving and other types of pet care.
Daily Visits Or Overnight Stay
Depending on the owner – sitter agreement, the two may arrange to have the pet sitter visit the dog several times in one day. For sitters asking how much to charge for dog sitting, a 30-minute visit from a sitter could be charged as low as $10, but if the dog owner prefers that you visit for long hours having to care for several animals you can charge for an average dog sitting rates fee of $25 – $35 dollars every time you visit. To the dog owners, the best way to find a god sitter for your dog is to get a referral from your local veterinarian. Most local pet stores would connect you with certified dog sitters that can guarantee you good service.
There are dog owners who may still keep asking how much does dog sitting cost for an overnight stay. Well, if you as a dog owner is planning to be away for several days, you may want to consider having the sitter stay in your home. This way, you may get an extra bonus of having your house be taken care of at the same time. It is also best to include some gratuity for about 10% – 20% of the pay. Once you've been able to build a relationship of trust with your sitter, he or she may already be considered as part of the family. You may provide extra tips for him or her during special occasions like birthdays.
Pet Sitter's Corner
Pet sitting takes a lot more work than what we see on the surface. Some people may think it's a fun job to have especially if they consider themselves a lover of animals especially dogs, but it is actually not. This is why when we ask, how much does dog sitting cost, there isn't any fixed answers to give. Everything this article told you earlier is true but there are some area or states where it is more costly to have someone take care of your pets besides yourself.
If you are a new pet sitter and would want to know how much to charge for dog sitting you can take into account that if the average price for the charge is in between $10 – $80, you can start with making an actual market research for it. What you can do is base your fee according to what is deemed an affordable cost in your area. You can also align your charge based on what others are charging for their service as well.
To get a good start, you may want to make your dog sitting charge lower than your competition, so you can bag your first client. But not too low, otherwise you might get a not-so-great clients, and you could also drive potential good clients away for worrying that you may not take care of their pets well enough. The best tip would be, position your charge on an average price, between the high and the low. Example, if other dog sitters in your area's average dog sitting rates charges in between $15 and $19 dollars, you can try to make yours $17, and see how it goes. If you give good service you may get another deal or a repeat job order, even a bonus tip. It would also be a great idea to have a possible service list for your dog sitting business. This way your service fee will seem worthwhile for it's price in the eyes of your potential client. You can write them on you calling cards for your contacts to see. Best of luck!