A dormer is an extension of an upper room which is horizontally protruding on a roof that slopes. Sometimes it is interchangeably called a dormer window. A dormer is only able to hold only a single window. The primary purpose of it is just to let some more light inside the house be it an attic or an upper room. Some dormers are as tall or as wide as the house. Since many people thinks that having a dormer in the house would be charming, some are wanting to find out the average cost of dormer in order to see if they can afford to install one on their house.
Factors For Dormer Consideration
Before knowing how much does dormer cost, do not to contact a few contractors yet. Do it later after doing your own home work, then that's the time you contact them. When you do, try to find out from them how much each of the dormer element cost, and compare it with your own research, this way you can negotiate with them the cost before actually getting started.
To start with the dormer project, you will need to obtain building permits before a new addition will be able to get built. Whichever state you live, you must take note that whenever you are trying to build a new place or build something new in your place, you have to determine if it will need a permit before you will have to get started. It sounds time consuming and it is, as some permits takes several weeks to be approved after applying for them, but it would all be worth it in the end. Depending on the size of your planned dormer, permits may range in between $200 to $1000 dollars or more.
There are variety of dormers to choose from and each of the dormer price is different, for each of its style. In order for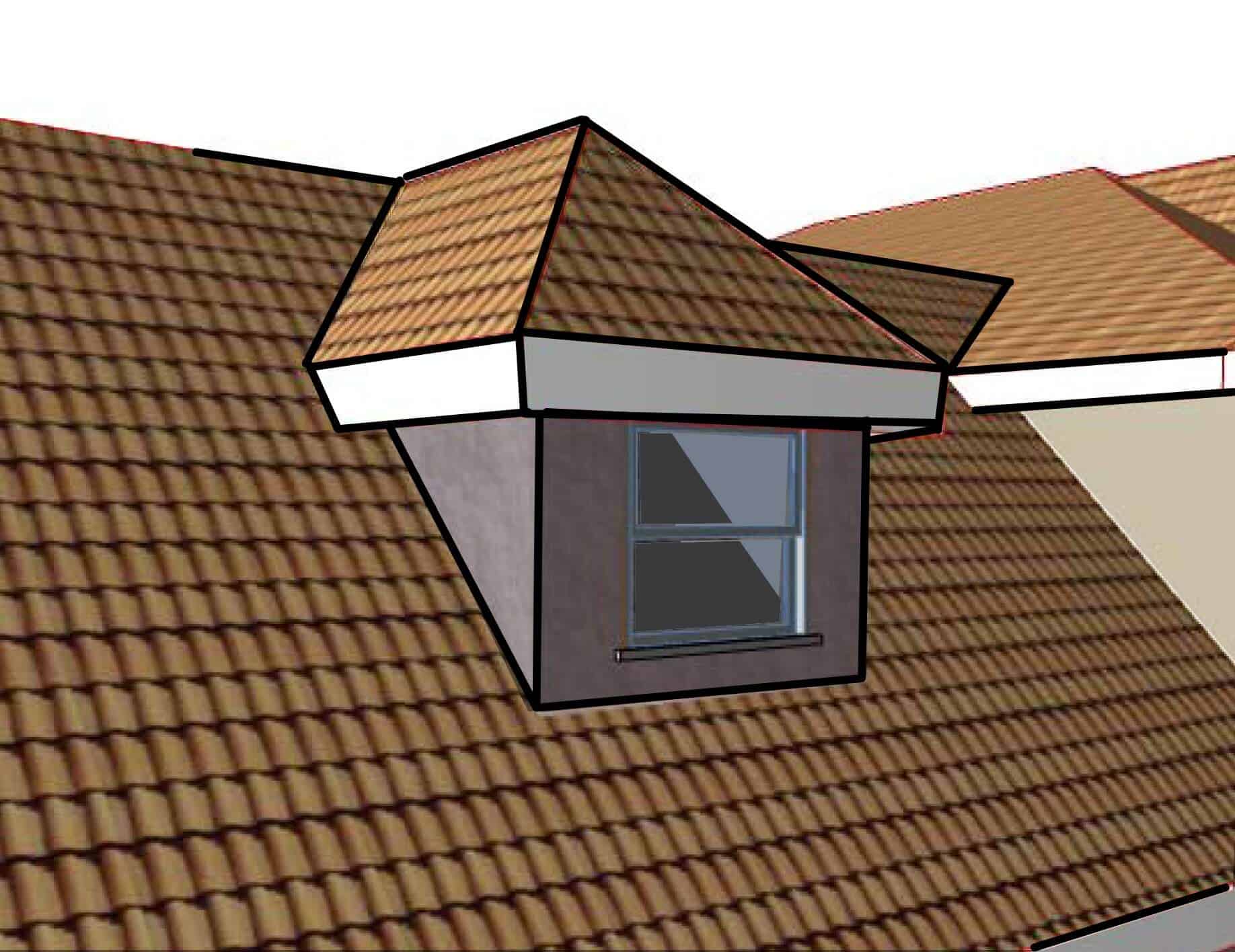 your house to have the best aesthetics, the contractors would usually align the dormer's roof with your own roof. It would still be your own choice to what kind of dormer style you would like your window to have. Among the selections, the most popular dormers are the gable dormers and a shed-roof dormer.
The gable is sometimes called as the doghouse dormer. This is because the build of it has a resemblance to the canine condo. The shed-roof however, is the one that slopes upward at the back while the front reaches is at its lowest point.
Last but the least most featured dormer, is the eyebrow dormer. This kind of dormer is either two or three windows with a top design in a bow shape that resembles an eyebrow. Dormer size also matters, just as some homeowners would have a dormer be built for the reason that they would like to add a bathroom, or a closet in their homes. Because of it having a style, it also breaks the monotonous type of roofing by adding an extra style to your roof and a space in your house.
Cost Estimate
How much does dormer cost exactly is a question that you cannot be able to easily get some answers for. It all depends on the size and the aesthetics. This makes the dormer price be cheaper or more expensive because if a homeowner asked to have more space in their homes, then he will eventually have to pay more for it as well.
However, for the estimates of the average cost of dormer. They would usually cost around $4000 dollars at their most affordable price. However the median cost of it through a contractor, would be $23000 to $25000 including material costs. For a homeowner who would like to add more rooms in the house the expense for these dormers would climb as high as $100,000 dollars or more, and once they do increase, the homeowner's insurance will slightly increase as well. But, the good thing about the dormer cost, is that you can always recoup that amount if you decide to resell your home in the future. In the UK, conversion for the pound versus dollar may have a slight difference but if you'd like to find out you can visit Designforme,com for a more detailed pricing list of dormer materials and installation.
The prices that we've mentioned earlier is all about the dormer that has all the extra spaces in the house which could be a room, an attic or a bathroom. But if we are only referring to just the window itself, without the contractor, but only the materials, the cost would be around $1800 dollars. This dormer price is for a widow that is 6 feet wide and 9 feet high. However, building a dormer is rather dangerous. It is recommended if you really want to pursue making your own dormer that you also purchase or rent a fall arrest. This fall arrest is at a price of $250 if you buy one for personal use, and at a price of $35 dollars a day, should you decide to rent one. You would also need some solid footing while working on the dormer. For this you can use planks and metal brackets for roofing which is about $8 dollars apiece for a 2×10 size of plank.
Dormer Ideas
Nice looking dormer windows and useful space in the house are two things why most people consider building a dormer. Houzz.com has a lot of beautiful photos of dormers with the spaces that is inside the house. Because some of them are really cozy looking. No wonder why some people would gasp for air after finding out 'how much does dormer cost.' But looking at it closely the functions that a dormer offers the house is a lot useful, It is space saving, and it brings in more sunlight into the room or home giving it a welcoming feel. When in doubt regarding the dormer price you can always consult with a contractor. That way, you will be able to get the best deal on the average cost of dormer, and enjoy a sunlit relaxing extra space of room in the house.