Dutch Bros Coffee prides itself not only on its superb drive-through coffee but its equally-superb staff service. The crew exudes an aura of positivity, enough for customers to keep coming back.With its popularity and the overall friendly environment, you might want to run a shop yourself. But how much does a Dutch Bros. Coffee franchise cost? And what would it take to obtain one?
Average Dutch Bros Coffee Franchise Cost
The average Dutch Bros Coffee franchise cost is $30,000, which should be paid upfront. A net worth of a minimum of $500,000 is also required.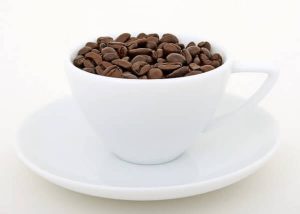 Beside that, the franchisee will also be required to pay 5% of gross sales or $1,300, whichever is higher, as a royalty fee.
Dutch Bros Franchise Considerations
Though the exact Dutch Bros Coffee franchise start-up fee is unknown, some of the things you need to consider to start your coffee franchise business are the following:
Dutch Bros Coffee Affiliation
If you are a businessman or an investor who wants to have your own franchise of this highly-regarded coffee shop, you will need more than money to achieve this. That's because this company doesn't want any outsiders to have anything to do with its business.
The initial requirement is that you need to be a Dutch Bros employee first before you can get a franchise. Financial capacity comes second in priority. And mind you, the minimum requirement is to have been employed by the company for 3 years.
On top of that, you will also need at least one year of managerial experience within those years of working at Dutch Bros Coffee.
Say, you've already served at the company for several years. To become a franchisee, you need to pay a start-up fee. Additionally, you also have to secure liquid capital.
The required liquid capital for a Dutch Bros. franchise is around $125,000. The cost includes cash, stocks, bonds, and additional expenses like securities. The said amount should be readily available for use.
Aside from the liquid capital, you should budget $30,000 to $60,000 for the expenses on opening day.
You should note that Dutch Bros could extend a loan to you to finance the franchise. For instance, one term offered to an employee involves the company extending a loan of about $250,000.
This fund is payable for 10 years at 12% interest. The loyal staff has to put forward $5,000 for five franchises while the rest of the cost is to be covered by the said loan.
Coffee shops would not run without a few equipment that make the drinks. Dutch Bros is no different. The store must have an espresso machine, blender, and cooler, among others.
One of the must-haves for a Dutch Bros franchise is a La Marzocco espresso machine. A unit costs around $10,000. Add in other equipment and the total cost would be around $150,000.
On the accounting side of things, a cash register and a credit card machine are essential for transactions.
A Dutch Bros location, or "home," could either be leased or bought. The cost would depend on your location, as cities and counties have varying rental and acquisition rates.
Thankfully, with its continuous expansion, Dutch Bros may go as far as paying for the remodeling or construction of the store (for the meantime). The cost of constructing a franchise would depend on the specifications for that particular branch.
The company would also help you find a strategic location where you're sure to lure in customers.
Other Requirements to Become a Dutch Bros Franchisee
Dutch Bros wants to uphold its values, work culture, and quality products in every branch. That is the very reason its franchise is not open to the public.
The coffee shop has the reputation of hiring only the nicest baristas, or "broistas," so you can expect that one-of-a-kind coffee experience every time you visit a location. For example, a crew at the company is expected to ask how a customer's day was, know a buyer's preferences, and do little good things for someone who's feeling down.
The culture of Dutch Bros revolves around the connections it makes with others. That being said, committed employees are the leading candidates to continue the company's legacy.
Also, beside the financial requirements previously mentioned, you will be required to submit a 250-word essay about the reason why you want to get a franchise. This will be accompanied by a short video essay regarding your personality.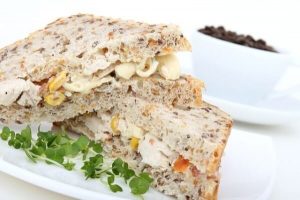 Giving Back to the Community
It's not uncommon to see companies giving back to the community as part of their corporate social responsibility. But with Dutch Bros Coffee, expect a notch higher in this department as it's definitely not always about the profit.
Sure, the stores are high-yielding, no doubt. However, the truly rewarding part is the fact that you can give your own share back to the community, not just as an option but as one of the priorities. This is definitely one of the things inculcated in Dutch Bros Coffee's culture that you should embrace if you want to fit into its requirements.
For instance, the company donates one day's worth of profits to the Muscular Dystrophy Association. This charity project was conceptualized by founder Travis Boersma, following the death of his brother and co-founder Dane from Lou Gehrig's disease.
The company also holds an annual event called "Buck for Kids Day", aiming to donate to local youth-oriented non-profit organizations.
Furthermore, the company sees to it that 1% of the gross sales from each store is reinvested in the community.
How Important Reputation Is For Dutch Bros Coffee?
Dutch Bros is so determined to keep its reputation untarnished. For instance, the company would buy out a franchise that wouldn't be able to perform to its standards, no matter the cost.
If you want to obtain a Dutch Bros franchise and you're not an employee, you could always apply for a position first. Borrowing the company's words, you should go and "join the Mafia."
A Dutch Bros Coffee franchise would go a long way, thanks to its brilliant concept. Customers would surely love what they'd get from a drive-through coffee shop that has so much more to give than just a cup of cappuccino.