Whenever you hear the word "Egypt", what always comes to your mind first? Well, apparently many will answer "the pyramids". This is because Egypt is famous because of it. You can see almost in every movie that Egypt is always associated with the pyramid. However, Egypt offers much more than that. It is one country in the world that have become a famous travel destination throughout the years. This country is filled with great history and you can see its evidence from their historical attractions. Egypt is also known for its amazing desert oases. Interested in traveling there? Then the first thing you should know is how much does it cost to go to Egypt?
Trip to Egypt Cost Breakdown
If you are a first-time traveler, the first thing you should really give a consideration is the cost you will make. The best way to know the total expenses to have a breakdown of it whenever you are planning a trip. Basically, your total Egypt vacation cost is made up of at least four important parts – the cost the flight ticket, the cost of your accommodation, the cost of transportation in Egypt, and lastly the cost of food and drinks in Egypt. Each of these parts also varies on many different factors.
Flights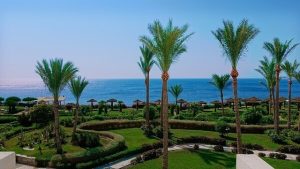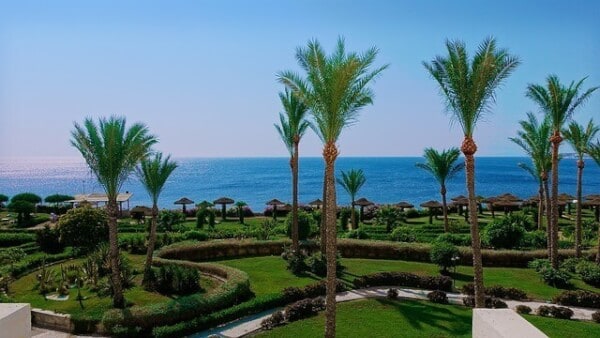 This should be your first priority because this is the biggest expense you will make before and after your travel. Luckily, due to competition, a lot of airlines are offering cheap flights and it will be up to you on how to find them. But don't worry, we are now in the modern era where everything can be found on the internet, even those cheap flights. Sky Scanner is probably one of the famous sites where travelers look for affordable plane tickets. You will just simply input your location, your destination, and your date of travel and they will find the cheapest flight for you.
Here are some rough estimates of cheap air flight prices to Egypt:
A round-trip flight from Miami, Florida to Cairo, Egypt – $2,732 up to $5,223 per person (Economy)
A round-trip flight from New York to Cairo, Egypt – $950 up to $1,850 per person (Economy)
A round-trip flight from Houston, Texas to Cairo, Egypt – $7,200 up to $10,200 per person (Economy)
This is really the most expensive part of the cost breakdown. However, you can somehow lessen the cost if you follow some tips from other travelers such as:
Book a flight for at least 5 months before the actual date of travel.
Visit the website more often to get the schedules of deals and promos from different airlines.
Subscribe to the website. In this way, you can get alerts whenever they find a great deal for you.
Bear in mind that the prices of air flight tickets are greatly affected by the season of your destination. As for Egypt, prices of plane tickets and accommodation greatly increase during its tourist peak season, which is from October to February. Most of Egypt's attractions will be crowded with people and hotel and accommodations are always fully booked. The weather in Egypt during these months is sunny and warm.
Shoulder season in Egypt is from March up to May and September up to October. Dust storms may sometimes appear during spring and may affect some flights. Tourist attractions in Egypt will not be crowded. Prices for air flight tickets will just be normal, not too high and not too low. Some hostels might offer few discounts during this time.
Egypt's low season is from June up to August. Expect the climate in Egypt to be very hot. Visiting the desert in Egypt might burn your skin during this season. However, prices for air flight tickets will be at its lowest and so are the accommodation rates.
Accommodations
How much does a place to stay in Egypt cost? This is the next thing you should consider. This part is next to air flight expense because this is the next big part that can add up to your total trip to Egypt cost. The cost of accommodation depends on three factors: The date of your travel, the type of accommodation you are going to avail, and the length of time you will stay in Egypt.
Date of travel – As what we have mentioned above, rates for the accommodation drastically increase during the peak season in Egypt and greatly decrease during its low season. However, you might not enjoy your trip if you travel there during its low season, even if you saved a lot of cash. If you travel during Egypt's peak season, be sure to book a hostel or hotel months before. Accommodation during peak season in Egypt is very hard to get.
Type of accommodation – Because Egypt is a popular tourist destination; there are a lot of different types of accommodation available there. You should pick a place that is comfortable for you and your budget.
The length of time – This is self-explainable. The rates of accommodation are based per night of stay. The longer you are in Egypt, the higher your accommodation expenses will be.
Here are some rough estimates of accommodations in Egypt based on the type:
For budget travelers, dorm beds in Egypt are available for $3 up to $5 per night. There are also private double rooms for $5 up to $13 per night. While a decent budget hotel in Egypt can cost you around $13 up to $20 per night.
Midrange travelers can spend around $30 per night for a hostel double room with air-con.
On the other hand, luxurious hotels are also available to high-end travelers for $130 per night.
Airbnb is also available in Egypt if you want to rent an apartment or an entire house.
Transportation
As long as you are in Egypt, you will have to spend cash for the transportation. And the longer you stay, the higher it can add up to your total Egypt vacation cost. Egypt has a lot of type of transportation available depending on what your preferences are and the distance you will need to travel.
Inter-City travel:
Metro is one mode of transportation available in Egypt. A single ride in a metro costs around $0.17. However, it is always crowded.
Taxi is available if you are looking for a much decent and private ride. But be careful in choosing a taxi. Always choose a white taxi that uses a meter. Don't choose black taxis. They usually overcharged tourist. A 30-minute ride in a white taxi usually costs around $3 up to $4.
Buses are also available in Egypt for travelers who want to save money while exploring the whole city. Just be careful because you can get lost. The cost for buses runs around $0.17 per ride.
Long distance travel:
Trains are available in Egypt and their trains also have different classes, 3rd class to be the cheapest and 1st class to be the most expensive. A 2nd class train from Cairo to Luxor costs around $16, while from Cairo to Alexandria costs around $6.
The bus is the best option if your destination can't be reached using a train. A 10-hour bus ride from Alexandria up to Siwa Oasis can cost around $6.
Food and Drinks
This is one of the main highlights in your travel. Egypt offers a lot of delicious food for tourists. Here are some of Egypt's must try cuisines:
AishMerahrah – is Egyptian bread that is made from maize and fenugreek seeds. It is more popular in the upper regions of Egypt. It is served together with any meal.
Falafel – it is a deep fried vegetable balls made from ground chickpeas or fava beans. It is a popular street food but is also offered in restaurants. A small bag of falafel costs around $0.67.
Kebabs – These are grilled vegetable and meat skewered together. You may find this dish in a lot of different countries around the world but it is really the traditional dish in Egypt. Oftentimes, Kebabs are served together with bread.
Costs of street foods in Egypt:
There are a lot of areas in Egypt that offers delicious and affordable street foods. These are recommended for budget travelers.
Egyptian Sandwiches (beans, eggplant, and many other fillings) – $0.17 up to $0.34 each.
Kushari (a mixture of noodles, rice, beans, and sauce) – $0.84 each.
Shawarma (meat or chicken sandwich) – $1.18 each.
Desserts – $0.84
The cost of restaurants in Egypt:
Egyptian style pizza – $4
International restaurant – $6 up to $10
Kofta meal – $2 up to $4
Meat meal – $5 up to $8
Total Costs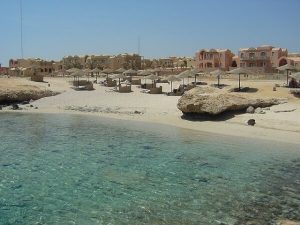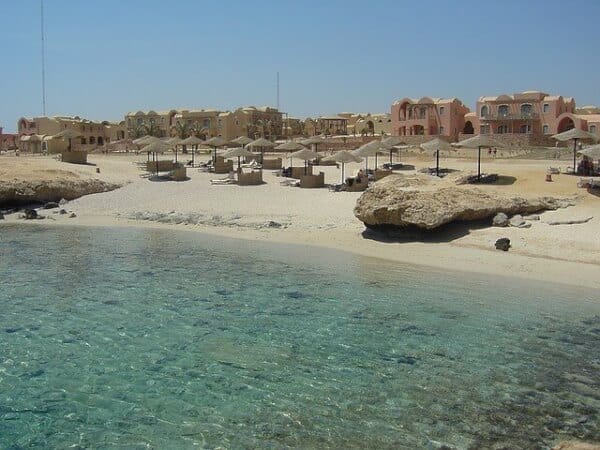 So how much does it cost to go to Egypt when you total all the expenses? The answer depends on three categories: Budget trip, Midrange trip, and Top-end trip.
Budget trip cost per day (includes a standard double room, tourist site admission, and a train from Cairo to Luxor) – $102
Midrange trip cost per day (includes a midrange air-con room, car and driver rental, and flight from Cairo to Luxor) – $200
Top-end trip cost per day (includes a decent hotel room, personal tour guide, and a luxurious Nile cruise) – $305 or more.