When it comes to home improvement, many households in the United States account go for innovations that achieve several goals. Among these includes cost-efficiency, eco-friendliness, and quality in terms of aesthetics. This is especially true when one discusses investing on home improvements to achieve the highest increase in the property's potential value in the real estate market.  According to Investopedia, homeowners can recover over 80 percent or more of the total cost of the remodeling during resale – which is by itself a sound investment.
Exterior paint jobs account for around 2 to 5 percent of the property's increased value. Of the many types of house painting methods, one could safely say that electrostatic painting (arguably) proves to be the most intriguing. But what is electrostatic painting?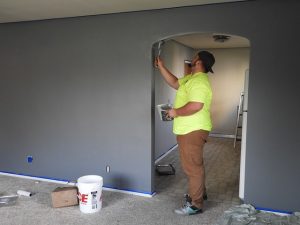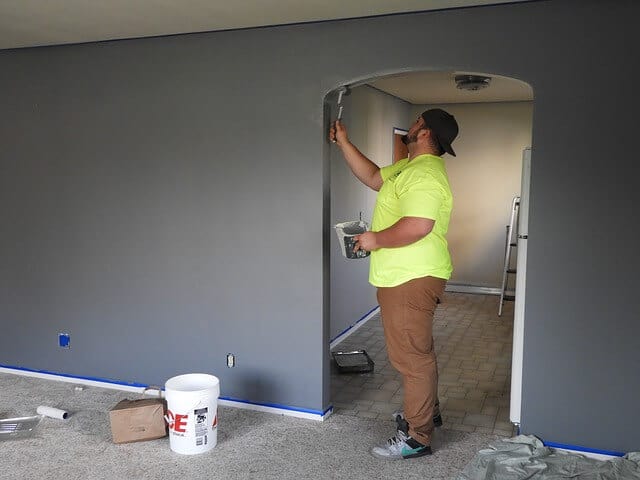 This method takes advantage of the fundamental principles of positive and negative charges. The idea is to spray positively charged paint particles on a negatively charged surface. In essence, the use of electrostatic principles is aimed at achieving an optimal 75 percent transfer efficiency – therefore minimizing the inconvenience of over-spraying as well as the material waste resulting from what is otherwise unavoidable in conventional spray paints.
Electrostatic paint is one of the most advanced technological methods in the realm of home improvement. Apparently, it has its own realistic disadvantages – among which includes the fact that only metal and wood has proven to be the most conducive material surfaces for painting. Whether one is applying paint on a vehicle's surface or the building's exterior walls, this method proves to be very feasible.
Average Labor Costs
Apart from knowing that this house painting method works effectively, the electrostatic painting cost is something homeowners should take note. It is important to acknowledge that exact prices may vary depending on the location in the United States. One can make an educated guess based on the data presented by Google Trends. Case in point: Home Advisor illustrates the lower volume of searches concerning home improvements in the state of Nevada as compared to that in Ohio.
Online traffic is just one of the many ways to make a rough estimate. Based on the reviews of the members on the same website, most homeowners would spend somewhere between $305 and $837. Over 18 profiles within the average price range claim to spend roughly $571.
Beyond the national median average, it is possible to reduce the cost at around $200. The highest estimated spending is somewhere around $1,000. Other than the location, it is important for homeowners to understand that the variation of the cost would more likely depend on a number of more predictable factors. Case in point: it is painfully apparent that applying electrostatic painting on a motorcycle is several times cheaper than completing the repainting of a rooftop.
Why is DIY a Poor Option?
A lot of people have always sought for DIY as a cost-efficient solution for every home improvement project. However, there are several things that prove an obstacle for a DIY alternative. Among these includes the scope of the project (challenging), the level of difficulty (bad) and the potential risk of physical injury (worse). It just so happens that electrostatic painting seems to have included all of these three.
The operation of electrostatic spray painting requires high voltages. This means all objects in the work area must be grounded. Individuals who have no working knowledge of electrical engineering court a real lethal hazard. Furthermore, a reckless mishandling of the electrostatic paint gun can cause potential skin burns especially considering the fact that the required fine motor skills entail barehanded control. Even people who are relatively skilled in handling electrostatic spray paint must have to consult with the local industrial health specialists.
Considering the enormous and painstaking preparations required to make it work (not to mention the very slim margin of error), paying the additional $55 to $70 per hour for the overall electrostatic painting cost is simply a reasonable investment when it comes to ensuring the individual's safety.
Service Professionals
Hiring professionals are the best way to ensure the best return on investment for the inclusive electrostatic painting cost. A data from Home Advisor features the top 3 states where house painting proves to be the most prevalent type of home improvement project. Each of these states has a list of recommended service providers registered in the directory of Improvenet.
Washington
EEP LLC
123 Main, Bellingham, WA 98229
Northern Pacific Interiors
1420 Marvin Road NE C311, Lacey, WA 98516
Five Star Painting of Spokane
4415 E North Glenngrae Ln, Spokane, WA 99223
Evagreen Contractors
30041 14th Avenue S, Federal Way, WA 98003
Connecticut
Connecticut House Painters LLC
59 Coss RD, Waterford, CT 06385
General Painting & Decorating
8 C Pearl Street, Danbury, CT 06810
Twin Painters & Home Services LLC
1216 Lindley Street, Bridgeport, CT 06606
KWK Electrical Services
22 Farmington Chase, Farmington CT 06032
Kansas
Arrow Renovation
1100 W, Cambridge Circle Drive Suite 500, Kansas City, KS 66103
Gripka Paint Company LLC
22517 139th Street, Basehor, KS 66218
Ken Joy Construction
912 North 5th Street, Salina, KS 67401
Great Plains Painting
2205 NW 82nd Court, Kansas City, MO 64151
Electrostatic Paint Rentals
Homeowners who intend to buy their own gear may have already had multiple electrostatic painting projects in mind. One of the most highly recommended tools sold in the online market is the Pro Xp gun, particularly the Pro Xp85 version. Purchasing directly from the distributors could yield a 50 percent discount for the $5,000 flat rate. Fortunately, renting the equipment is also a viable option for short-term projects.  These are the potential providers of electrostatic painting equipment rentals in Washington according to Rental HQ: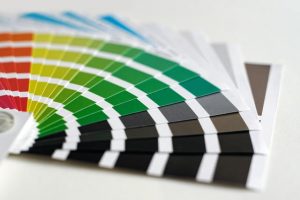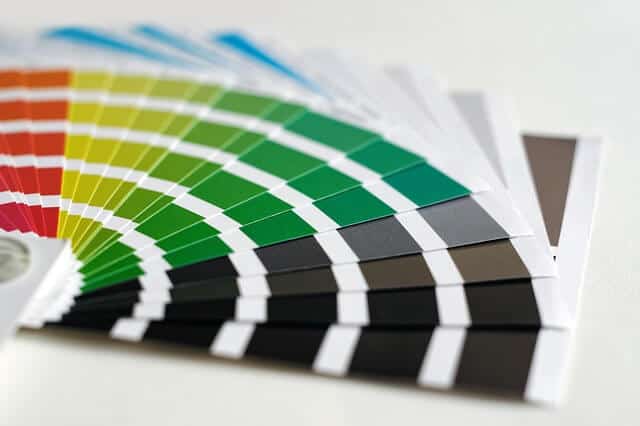 United Rentals
501 S Main Street, Ellensburg, WA
Allwest Underground Inc.
8419 219th Street SE, Woodinville, WA
Precision Turf Equipment LLC
7527 Lowell-Snohomish River Road, Snohomish, WA
Among the top potential providers of electrostatic painting equipment rentals in Connecticut includes the following:
United Rentals
8 Alliance Cir, Beacon Falls, CT
Goff's Equipment Service Inc.
620 Torrington Road, Litchfield, CT
Stewart & Stevenson – Power Rental Division
300 Smith Street, Middletown, CT
In the state of Kansas, these are the following prospective providers of electrostatic equipment rentals:
United Rentals
1100 Vine Street, Hays, KS
Big D's Rent All
1100 E 22nd Street, Hays, KS
Foley Rental
529 N Broadway Boulevard, Salina, KS