There is no use denying how immense the popularity of The Ellen DeGeneres Show (or simply Ellen) is today. It is one of the American talk/variety shows that gives you a good laugh while touching your hearts at the same time. It is hosted by the multi-awarded television host, actress, comedian, writer, and producer Ellen DeGeneres. And through this show, viewers are able to get to know their favorite Hollywood stars even better, as well as everyday people who have inspiring stories to share.
For those avid fans of The Ellen DeGeneres Show, it would be their dream come true to become an audience and be part of the television show. The good news is that the producers or the management offer tickets to interested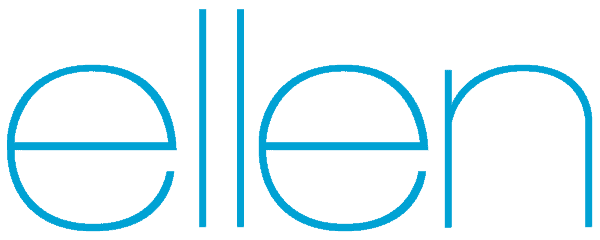 viewers who like to watch Ellen live. But how much do the Ellen tickets cost, and how can you avail them?
Average Cost of Ellen Tickets Show
Considering how well-known the show is, you would think that the cost of tickets to Ellen Degeneres Show is very expensive. Well, think again. The truth is that the tickets are given for free. You don't have to pay anything for the passes. However, you have to store a lot of patience to get your hands on those priceless tickets.
Getting the free tickets is not going to be easy since you will be competing with millions of people. Because the management receives so many ticket requests, they have regulated the process of requesting the tickets. In fact, it is already fully booked until May 4. You'd have to wait, at least, two months to send your ticket request. But how can you request for a ticket to the Ellen show?
According to the official website of The Ellen DeGeneres Show, all ticket requests are done online. All you have to do is check the calendar here and click the dates indicated with "Tickets Available". After clicking the date, you will be directed to a page where you have to fill out the ticket request form. Only one request is permitted by the management, so make sure that the date you choose works for you and the people you are going with.
If the date says "Fully Booked", then you can no longer request for the tickets. Meanwhile, blank dates or "No Show" dates mean that there are no available tickets for requests.
However, request forms, which are successfully submitted, DON'T GUARANTEE passes to the Ellen show. But let's say that your request has been accepted, you will receive an email from the representative of the show's audience department and book you according to how your ticket request was received. Here is a piece of note from the show's team:
"Submitting a request does not confirm your ticket(s) until you receive an email confirmation from a representative from the show."
If for instance, you haven't received anything from the show within two weeks from the date of your first request submission, you can submit another request again, but you have to select a new date.
Important Reminders
Now that you know how to get your passes to The Ellen DeGeneres Show, here are important reminders that you should be aware of:
If you or any of your companions has disabilities, you should inform the show's team about that circumstance once they send an email offering you the free tickets. You must let them know about all the special needs, at least, 14 days before your show date.
The show is recorded at the Warner Bros. Studios in the city of Burbank, Los Angeles, South California. Each one in your group must be 14 years old and above. If you are bringing minors, make sure that they present a valid I.D. when they enter and must be accompanied by adults at all times.
You should also know that the times and dates of the show are subject to change at any time. In the event when the show is canceled due to unforeseen circumstances, The Ellen DeGeneres Show will not reimburse your travel expenses. It's the downside of having free passes. Moreover, Ellen tickets don't have any cash value, are non-transferable, and should not be auctioned or sold.
You are only allowed to submit one ticket request and attend one show taping every season. This is to regulate the high number of ticket requests that the show receives. If for instance, the show's staff or crew recognizes you of being a repeat guest, you will not get through the gate. As much as possible, don't send too many requests and don't apply under multiple names.
The Ellen DeGeneres Show's 'Day Of' Tickets
As of the present time, the show is already fully booked until 4th of May. But all hope's not lost. You still have the chance of getting a free admission through 'Day Of' tickets. What are they?
'Day Of' tickets are standby passes to the Ellen Show. They are limited in number and are generally made available on the day of the show's taping. These are ideal if you are visiting or having a vacation in Los Angeles or for those who have not heard back from the team after submitting a ticket request.
If you want to grab 'Day Of' tix, you just have to call the number, 818-954-5929, ON THE DAY you want to watch the show. Apparently, you can't request these tickets for future dates. In addition to those reminders, you have to make sure that you call the number before 12 noon PT and no later than that time. Ticket requests made after 12 noon will no longer be honored.
"The show reserves the right to deny entrance to anyone at any time," as stated on its official website. "If you are traveling from out of town, please leave us your local number."
For those who already have the tickets to The Ellen DeGeneres Show, click here if you have questions regarding the time of your arrival, gift-giving, the things you not allowed to bring on the set, or anything that you are not so sure about.