An emergency room (ER) visit can be expensive in some states, especially if a patient doesn't have health insurance. In cases where you are doubtful if you can afford the medical costs, knowing how much does emergency room visit cost without insurance will be your main concern.
The Cost of an Emergency Room Visit
The average cost of an emergency room visit without insurance is around $2,200, depending on the treatments given to the patient, and can even be higher for complicated or life-threatening conditions. However, there are instances when the cost can reach as much as $20,000, especially in situations where surgery is required to save the patient's life.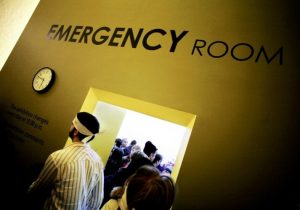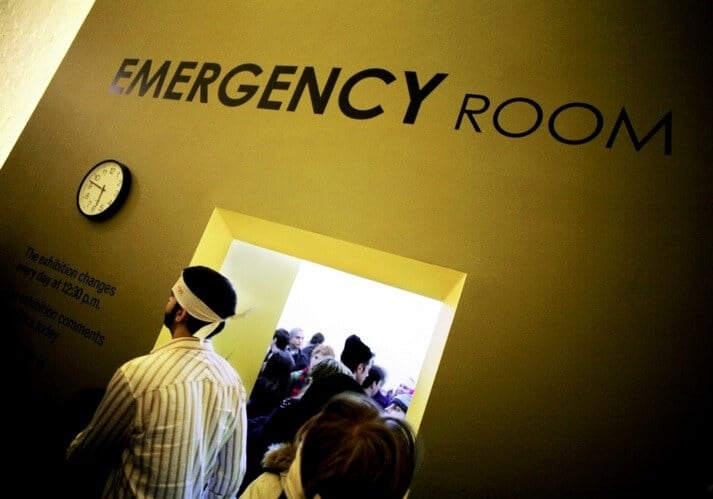 For urgent care, the cost usually starts at around $180 for non-life-threatening cases. These depend on the patient's current condition as well as the needed treatments and diagnostic tests to be performed.
Typical Cases that Need Emergency Room Visits
These are the most common reasons why people are rushed to an emergency room:
Allergic

r

eactions
High

f

evers and

s

evere

r

ashes, especially

in

children
Intestinal

b

leeding
Intoxication or

p

oisoning
Paralysis
Repeated

v

omiting
Severe pain in the

a

bdomen and

c

hest
Severe

i

njuries to the

e

yes or

h

ead
Unconsciousness
Vaginal

b

leeding, especially

in

pregnant patients
Wheezing or

s

hortness of

b

reath
What is Included in the ER Service?
As something being charged automatically the moment you stepped inside, you could expect the following services in the emergency room of the hospital:
Assessment of the patient's condition
The resident or ER doctor will assess your health status and determine whether your condition is life-threatening or not.
Monitoring of the patient
Expect the ER staff to monitor and stabilize your condition, whatever the result of the assessment is.
One of the most prevalent reasons patients go to emergency rooms is unbearable pain. Expect to be provided with drugs to alleviate or even completely stop the pain.
Necessary procedures and treatment performed
Emergency rooms are equipped with everything needed for the treatment of the most basic to life-threatening health conditions.
Coordination with other departments and caregivers
Emergency rooms, and the entire hospital facility for that matter, are comprised of different departments and teams that work hand in hand and coordinate the type of care to be provided to patients.
Extra services for patients
If necessary, emergency rooms will provide patients with services that are not necessarily given to all. Such services include isolation, precautions, security, etc.
Other Factors Affecting the Price
Aside from the patient's medical conditions that were previously mentioned, other factors that affect the total emergency room trip cost are the following:
Your hospital or facility of choice will also be a primary consideration when it comes to how much you need to pay for an ER trip. Big hospitals typically charge higher than smaller ones due to higher overhead costs plus the state-of-the-art medical equipment being used.
The location also affects the price of an ER visit. For example, at Park Nicollet Methodist Hospital in Lafayette, CO, an emergency room visit from levels 1 to 5 may range around $130 to $1,594 depending on the specific case at hand.
Patients who need diagnostic tests, laboratory tests, and other services will pay a higher cost for an ER visit. In Ohio, a simple suture can cost around $170 and about $200 for a more complicated stitch in community hospitals.
Cases that need minor surgeries are being charged $170, and at least, $400 for a major operation. Please note that medicine, supplies, and doctor's fees are still not included in the computation. The complexity of the treatment provided will also be considered in the pricing.
Finally, doctor's fees usually start at $100, depending on the severity of the case. Included in the cost are some basic medical care like dressing a simple laceration and a wound recheck.
Treatments for a simple fracture and other mid-level cases will be charged around $300, while advanced medical care, like a blood transfusion for a severely ill or seriously injured patient or multiple diagnostic examinations, can cost around $870.
But if a patient is in a critical condition, such as having 4-degree burns and having highly unstable vital signs due to an accident, then the doctor's fees can reach up to around $1,500.
In addition to the costs stated above, there are cases when a person needs to be taken to an emergency room through an ambulance. Of course, it's not going to be a free ride, unfortunately.
For your reference, the cost of an ambulance ride can range from $400 to $1,500, which significantly varies based on the location and the necessary medical services to be performed on the patient.
As previously mentioned, emergency room visits are covered by health insurance plans if you have them. With that said, the out-of-pocket cost for ER visits for patients with health insurance usually ranges from $50 to $150 or higher.
The prices come with a co-payment, but they are often waived if the patient is admitted to the hospital. Moreover, the costs may cover a co-insurance of between 10 and 50 percent, depending on the patient's health plan.
An Emergency Room Alternative
The cost of an emergency room visit without insurance isn't exactly friendly to the budget of typical consumers. However, there is an emergency room alternative, and these are urgent care centers.
The costs at urgent care centers are drastically much lower than those of emergency rooms. These are the estimated prices:
Allergies

– $100

Pink Eye

– $100

Earache

–

$110
Upper Respiratory Infection

– $110

Sore Throat

– $95

Strep Throat

– $110

Acute Bronchitis

– $130

Sinusitis

– $110

Urinary Tract Infection (UTI)

– $110
Typical Cases for Urgent Care Centers
Abdominal

p

ain
Animal or

i

nsect

b

ites
Breathing

d

iscomforts like

a

sthma
Bronchitis
Cuts and

s

evere

b

leeding that may need sutures.
Ear

i

nfections
Higher

f

evers,

c

olds, or

f

lu
Minor

b

ack

p

ain
Seasonal

a

llergies
Sprains and

f

ractured

b

ones
Mild

c

ases of UTI
Vomiting or

d

iarrhea
X-Rays and other

l

aboratory

t

ests