If you have always been interested in taking care of your skin and creating your own line of beauty care products, then you can consider becoming a legit esthetician. Does it sound new to you? Get to know more about this job as you continue to read the article.
According to EstheticianEdu.org, an esthetician is a state licensed skin care specialist who has completed the necessary education and/or training courses. He or she has also passed a set of practical and written licensure examinations that the department of health or the state board of cosmetology prepares and administers.
All states but Connecticut require their estheticians to be licensed. In some states, like Utah, Vermont, Virginia, Washington D.C., and Washington State, they require licenses for master estheticians who are allowed to conduct special treatments like lymphatic drainage or a lymphatic massage and body therapies.
How does an esthetician sound to you now? If you have finally decided to become a licensed esthetician, then attending a school that offers the particular course is the best way to start it. However, it's not going to be that easy, especially if you don't have enough budget to cover the esthetician school fee.
Apparently, going to an esthetician school is relatively expensive, that's why it's important to know what you are paying. But of course, there are other ways to help you cover the payments. Before we dig deeper, let's answer the basic question first: how much does esthetician school cost?
Tuition of Esthetician School
The average cost of esthetician school is around $7,000 to $9,300. But the exact costs significantly depend on several factors, including the type of school, and whether the institution offers online training courses or not.
Community colleges offer basic esthetician training school, which can be completed for six months. It approximately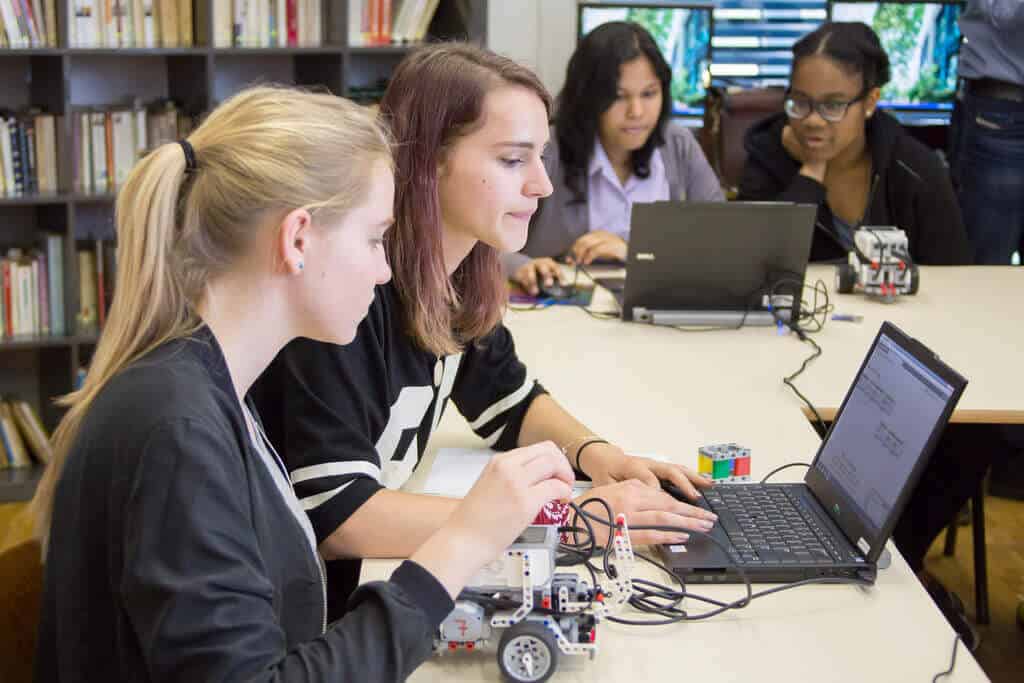 costs between $4,000 and $6,000. Meanwhile, a private school that offers a similar 6-month training course can range from $6,000 to $12,000.
As you can see, the tuition payments for esthetician schools are not a joke. Even if you choose the cheapest school, the fees are still really high. However, community college students who are residents of a particular state (in-state students) can expect to pay lower fees than out-of-state students.
Our World Is Beauty says technical or vocational colleges may offer lower tuition payments than conventional schools does. It would also be affordable if you choose to pay for online schools. Meanwhile, high-profile beauty institutions and top-notch beauty colleges have the most expensive school fees, which can cost, at least, $10,000 for 600 academic hours – that's about two to three months of training only.
In addition to school fees, you should also set aside a budget for your books, special kits, and the needed supplies, and that is around $750 to $2,000. There are some schools that ask for registration fees, which can run from $100 to $300.
For those who wish to become master estheticians, hold onto your seats as the training courses usually cost two times higher than the basic training fees. Why? Primarily because the necessary courses are double the workload, so expect more payments to cover and more work to finish. Private esthetician schools offer master training for, at least, $20,000.
Additional Fees and Discounts
Apparently, the costs don't seem to go down, and they literally make you poor. But if you are really determined to finish the training courses until the end, then there are available options to help you pay the expenses.
You can take advantage of scholarships, government financial grants such as Pell grants and PLUS loans, and/or private financial aid to subsidize your education and training. All you have to do is ask the school if they offer scholarships for esthetician courses. And then find out how you can get it and maintain the benefits until you graduate or complete the training courses.
Once you have completed the courses, you need to take a series of licensure examinations, which can cost around $100 to $200. There is also the bi-annual licensing fees that can cost not more than $100.
Some Schools and Their Fees
You already have an idea how much you can pay for the esthetician school fee. This time, let us take a look at some schools that offer Esthetics to interested students, along with their estimated costs.
1. Brown Aveda Institute in Rocky River, Ohio offers a 600-hour Esthetics course for a total cost of $10,900.
2. Costa Mesa Esthetician School in Costa Mesa, California also offers a 600-hour Esthetics course for a total cost of $11,800.
3. Leon's Beauty School in Greensboro, North California has a cheaper 600-hour Esthetics course, which only costs $4,500.
4. Elizabeth Grady School in Boston Massachusetts has 600-hour Esthetician Program that you can avail for a total cost of $8,750.
Job Description of Estheticians
We know that estheticians are licensed skin care specialists, but what exactly is their job description?
Estheticians basically apply treatments, like body scrubs and wraps, to the skin to maintain its health and glow. They also perform certain procedures that improve the skin's appearance and fight the effects of aging and too much exposure from the sun. Moreover, they have undergone skin care programs that teach them on how to properly address the skin concerns of their clients.
Additionally, estheticians learn how to treat face and neck complexion issues (i.e. color, texture, tone, and youthfulness) through therapies and other conventional methods. Body therapies and hair removal procedures are also included in the training programs. Here are other things that estheticians can do:
– Removing unwanted hair through threading, waxing, and/or using depilatories
– Applying makeup to clients
– Giving aromatherapy, mud baths, and hot stone massages
– Referring clients to a medical specialist
Estheticians can do a lot of things related to their job description, but they ARE NOT ALLOWED TO DO these following tasks:
– Diagnose skin diseases and prescribe treatments to treat the conditions. These should be done by dermatologists.
– Perform invasive operations and procedures. These are only performed by medical practitioners.