You may have done some rough things during our young days that you wanted to forget but we still remember by the criminal record that always hang together with your name. That is why you are thinking of getting an Expungement and would like to know how much does it cost to expunge a misdemeanor.
How Much An Expungement Cost
Expungement is a court-ordered process wherein the legal records of an arrest or criminal conviction is either "sealed" or erased in the eyes of the law. Many wants to get an expungement because a criminal record can be a great factor in your eligibility to get loans as well as mortgage or housing assistance.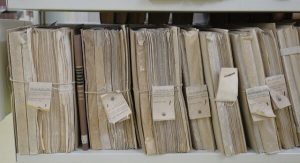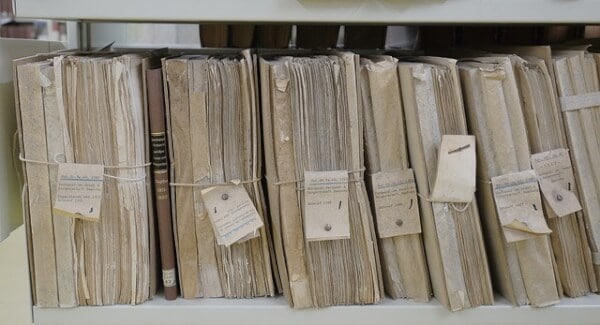 The cost of expungement will differ from state to state. The cost of hiring an attorney will also differ from where file the expungement. Usually you get to pay $400 to $1000 for an attorney fee for single criminal charge but note that the amount that you pay will differ on the number and nature of your case. Depending on the misdemeanor or felony of your record, the attorney fee may cost as much as $1000 to $4000.
The court cost of expungement that you have to pay will range from $100 to $400 depending on the location as well as the amount of paper work that needs to be done including the research that it takes for the case.
If you are in the Florida area and wish to have your case erased, most of the law firm houses would check first if you are qualified or eligible to have your record sealed. Qualification may include checking of your previous records; if you were ever convicted, how many times were you arrested and other details.
Once you are qualified, you will have to pay the amount of $950 to $1050 on the legal cost. The amount that you need to pay upfront will depend on you as the case may take as long as 6 to 8 months. Aside from this amount you would have to pay for a couple of other service fees. The Florida Department of Law Enforcement has a processing fee worth $75 for the paper works as well as the certificate for eligibility.
You would also need to pay a small amount for the notarization fee as well as a fingerprint card that you need to take to the law enforcement agency. Once the court has granted your criminal record expungement or sealing you will be ask to pay around $60 to $100. If you have any pending payments from your previous conviction then you would also have to pay them beforehand.
Cost of Expungement Filing in New Jersey
New Jersey offers varied options for people who want to file an expungement in their state. They offer a DIY process for only $200 and this include filing fee for $75 as well as certified mail for $100, photocopying fee worth $20 and envelopes/ stamps for $5.
Filing the paper works yourself is a lot of risk. The amount may vary depending on the case however you need to fill out the forms correctly because if you make a mistake on your forms you will have to start again and the court may or may not refund you the money that you just paid.
If you want to ensure that there is no mistake in the filing of your case then you can definitely hire a DIY service. The amount for this type of service is $300 to $500 depending on the case. The fee includes the completion of all the forms which is also reviewed by an expungement expert, phone and email support, full and detailed mailing instructions as well as notification of top criminal databases.
You will also have an option to hire your own lawyer for the amount ranging from $700 to $2000. The main advantage of hiring a lawyer is that you want have to do any of the paper works and correspondence to the court. The amount only includes the service of the lawyer which means that you will have to shoulder the mailing and filing fee as well.
Cost of Expungement Cases in California
In California there are firms that offer different fees depending on the case that you want to expunge. The fees will include the court cost as well as all legal works. If you are asking how much does it cost to expunge a misdemeanor case (including DUI) you will be charged around $595.00 to $625.00.
If you want to file for a Motion for early termination of probation and expungement both for felony and misdemeanor then you would have to pay $1250.00. A Felony Expungements (including reduction to misdemeanor) is worth $795.00 to $825.00 while an Infraction Expungements will cost you $550.00.
If you want your Marijuana records purged; (both Court & California Dept. of Justice) you would have to pay $750.00 and if you want a Reduction to Misdemeanor under 17b or Prop 47 or 64 the expungement price is $750.00 which is the same for Sealing of Juvenile or Diversion Records.
These are the estimates depending on the cases that you wish to expunge and there is a possibility that it may go beyond the budget. You can talk to a lawyer to see your options as well.
Expungement Case Fee From Different States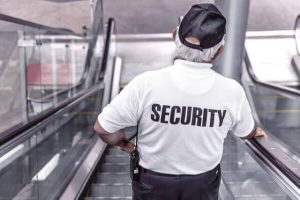 Each state has a different amount of filing fee. It is best that you go to your local court to know how much they charge for the filing of Expungement case. Take for example Maryland, you would only have to pay $30 for the court fee which includes the filing of your petition to expunge your record.
On the other hand, Kentucky has a very high expungement price of filing fee. They charge $550 for the filing fee while their legal fee can reach up to ask much as $2500. Salt    Lake City charges $135 for the filing for the expungement case while Texas has $262 price for the case filing.
Expungement is one way to ensure that your old mistakes will not continue to harm your present and future reputation as well as your professional opportunities. If given the chance, then you have every option to clear your record and start again with a clear record.