Mass shootings in different parts of the country have become headlines more frequently lately. And we blame it all to guns. But are we being fair to them? If only they could talk, we can almost hear them say "Guns don't kill people. People kill people", which could never be more aptly put.
The laws and regulations regarding gun ownership vary per state. Gun controls especially gun ownerships are not uniform across the country as some states have stricter policies than others. But if you do firearms business, you are under the jurisdiction of a single set of federal laws.
A Federal Firearms License or FFL is a documentation that allows any individual or company to do business as manufacturers, importers, dealers, pawnbrokers, collectors, and sellers of firearms under the Gun Control Act of 1968 and is being issued by the Bureau of Alcohol, Tobacco, Firearms, and Explosives, or more popularly known by simply ATF.
But how much is the actual cost to get federal firearms license? We refer to its regulating body for answers.
Average Cost of Federal Firearms License
The federal firearms license fees range from $30 to $3,000 depending on the type of FFL license you are applying for and are valid and applicable for the first three years.
The following are the cost to get federal firearms license per types including their descriptions:
| Type | Name | License Fees |
| --- | --- | --- |
| Type 1 | Dealer in Firearms Other Than destructive device (Includes Gunsmiths) | $100 |
| Type 2 | Pawnbroker in Firearms Other Than Destructive Devices | $100 |
| Type 3 | Collector of Curios and Relics | |
| Type 4 | Manufacturer of Ammunition for Firearms | $30 |
| Type 5 | Manufacturer of Firearms Other Than Destructive Devices | $150 |
| Type 6 | Importer of Firearms Other Than Destructive Devices | $150 |
| Type 7 | Dealer in Destructive Devices | $3,000 |
| Type 8 | Manufacturer of Destructive Devices | $3,000 |
| Type 9 | Importer of Destructive Devices | $3,000 |
The basic descriptions of the types of FFL License are:
Type 01 / 02 – This is the most common license being obtained by individuals who want to put up a firearms business. This license allows pawnbrokers to engage in dealing with firearms, which includes the National Firearms Act or the NFA firearms, after paying the Special Occupational Tax.
The NFA firearms include machine guns, short-barreled rifles, short barreled shotguns, silencers, and destructive devices such as grenades, bombs, etc.
Type 03 – This is for collectors of curio and relic firearms or those that possess qualities not normally found in regular firearms, usually categorized as collector's items because of their age and bizarre design or appearance.
Type 06 – This is for manufacturers of ammunition and reloading components besides ammunition for destructive devices.
Type 07 – This license allows you to do as if you have type 01 license plus allowing you to assemble and manufacture.
Type 08 – This allows you to import firearms and ammunition aside from the destructive devices.
Type 09 – This allows you to engage in dealing with destructive devices such as grenades, semi-automatic shotguns, among others.
Type 10 – This allows you to manufacture destructive devices in type 09.
Type 11 – This allows you to import destructive devices.
Additional Costs
Some of the additional costs you can expect on top of the cost to get federal firearms license are the following:
The Federal Firearms licenses are required to be renewed after 3 years at a reduced price of $90 only and no longer the original federal firearms license fees you have paid on the first application.
Special Occupational Tax (S.O.T.) is required for NFA firearms manufacturers or registration with the U.S. State Department.
For type 07 license, depending on the type of firearms you want to manufacture, the FFL may be required to register with the U.S. Department of State which typically costs $2,250.
Factor Affecting Federal Firearms License Fees
The only cost driver that would affect your cost in getting FFL is the type of FFL license you intend to apply for depending on the kind of firearms business you want to put up.
Where to Get Federal Firearms License
The first step in getting an FFL is to obtain the correct form to fill up which is the ATF form 7. You can do so by contacting a local ATF office. You may also call the ATM Distribution Center at (202) 648-6420, or by downloading the form directly from their website.
Requirements
The requirements in getting a Federal Firearms License are an "all or nothing setup". You must meet all the eligibility requirements or say goodbye to your ambition of putting up your dream business.
These are:
Minimum age is 21 years old.
You have never renounced your U.S. citizenship regardless of the reason and manner.
You are not an illegal alien.
You can only do business in the state where you are resided so apply accordingly and make sure that you have an existing premise for conducting business prior to application.
In order be allowed to do firearms business, you should not have any criminal records that include:

breaking any firearms law
committed any crime that was punished by more than one year of imprisonment
harassment of a spouse, a partner or a child that resulted in a restraining order filed against you

If you use controlled substance for whatever purpose, you must prove that you are not abusing it or addicted to it and that you have obtained them according to what is allowed by law.
You have never been known as a psychiatric patient or have never been committed to a mental institution.
You have not been dishonorably discharged from the Armed forces.
You have disclosed every information needed that might be critical to your license approval.
Additional Information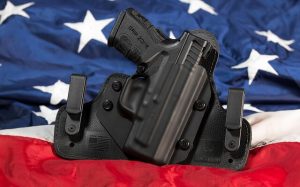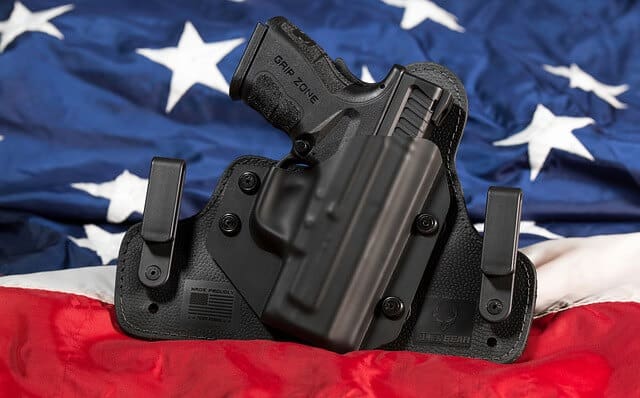 The ATF will only take credit card, check, and money order as payment for the application. It does accept cash payment.
Remember that an FFL is a type of business license and not a personal license. It does not allow you to carry any firearm.
An FFL is not necessary if:

If you only plan to sell firearms at a gun show
If you purchase firearms for personal collection purposes only
If you only sell ammunition
If you run a non-profit business

Expect your place of business to be inspected prior to issuance of the license to ensure that you comply with all the agency requirements. In the same manner that you will be inspected after the license has been granted, so always be ready.
An FFL does not mean you are done with all the requirements for your firearms business. You must still comply with your local and state licenses and permits requirements in order to be allowed to conduct your trade activities.
FFL holders are required to maintain a registry of firearms sales either in an ATF-approved bound book or in computerized equivalent software.