Looking for a tropical paradise getaway this summer? Well, Fiji is what you're searching for. Fiji is located between Hawaii and New Zealand. It is one of the most popular tropical locations in the world. This tropical paradise is an archipelago with over 332 islands, in which 110 of them are occupied. One of its main attractions to tourists is its beautiful coral reefs.
This place is really great for people who want to relax, experience a tropical paradise, and forget about their busy lives. However, there is one most important thing that every people should know before they decide to travel, how much does it cost to go to Fiji?
Trip to Fiji Cost Breakdown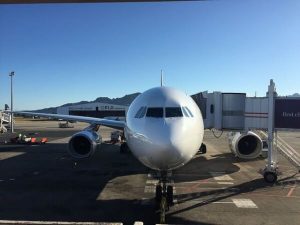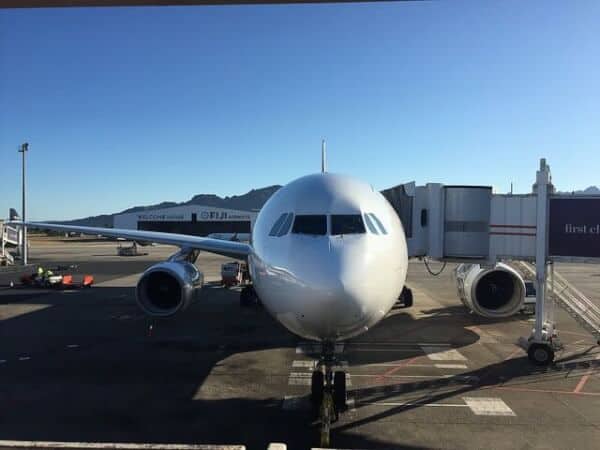 Every travel has factors that you will need to consider to know how much does Fiji vacation cost. These factors are mainly the cost of flights, Accommodations, Food and Drinks, and Transportation. These factors also depend on the type of trip you want to have, whether it's a simple budget trip, midrange trip, or a luxurious high-end trip.
There are a lot of good options that you can choose in Fiji if you are on a budget. This country contains a lot of budget friendly resorts. Also, Fiji is a popular honeymoon place for couples. There are a lot of couples-only resorts that are very budget friendly.
Flights
Plane ticket price is the first factor that you need to consider when planning to go to Fiji. This could also be one of the biggest factors that could affect the overall cost of your vacation and this greatly depends on the date of your flight and the location you are coming from.
Fiji has 32 airports in total and the 5 biggest airports are Nadi International Airport, Nausori Airport, Savusavu Airport, Labasa Airport, and Matei Airport. The most common flight destination in Fiji is Suva. You can use Trip Advisor to scan for the cheapest flights from your departure area to your destination.
Here are some estimates for Airfares from different places to Nausori Airport Suva, Fiji:
Economy Flight from New York to Suva, Fiji – $1,600 up to $1,700
Economy Flight from Australia to Suva, Fiji – $600 up to $700
Economy Flight from Houston to Suva, Fiji – $1,900 up to $2,400
The cost of flights depends on the date you are going to travel. During Fiji's peak season, a lot of Airfare drastically increases. And that is during July up to September, when there is a dry weather. During the off-season, a price of plane tickets goes down, and a lot of deals show up. However, Fiji's off-season (November up to April) is also the time where tropical storms or hurricanes hit. October is the shoulder season in Fiji. Prices of tickets may decrease, but only a little.
Accommodations
This will be the next factor that you will need to consider. Accommodations can greatly add up to your total trip to Fiji cost depending on what type you have availed. There are a lot of different places where you can stay in Fiji, from expensive hotels to budget hostels. Also, prices on accommodations depend on the date, whether it is off-season or peak season, just like Airfares.
For a budget trip, you can simply avail a budget dorm beds or hostels. Here are some estimates:
Hostel in Nadi costs $6 up to $9 per day while on the rest of the country, dorm rooms cost $10 up to $50.
You can also avail a dorm bed at budget resorts for $30 up to $40 while the private double rooms cost $100 up to $140 and it includes meals from breakfast to dinner.
For a midrange trip, expect to pay around $140 up to $300 for a double room at a hotel.
There are also a lot of locals who offer accommodation in their house. They are even eager for you to stay at their home for as long as you want. Not only that you can save money, this is also the best way for you to experience the true culture of people in Fiji.
Food and Drinks
This factor is absolutely unavoidable, except only when you bring with you a lot of food or drinks. However, you should enjoy and try all their famous cuisines to truly enjoy your summer getaway. Here are some must try Fijian dish:
Kokoda is a famous dish in Fiji. It is a raw fish salad that is marinated with lemon and coconut milk.
Lovo is not a dish, but a style of cooking. This type of cooking involves roasting the food in the beach sand, a total tropical cooking style. Oftentimes, people use a pit oven for slow roasting meat or even vegetables.
Paulsami is another Fijian dish that is made using a marinated taro leaves that are baked. The marinade is made from lemon juice and coconut milk. It is then served with a fish or meat seasoned with garlic and onions.
There are a lot of available restaurants and cafes in Fiji which costs around $5 up to $10 for lunch and $10 up to $15 for dinner. If you follow where the locals go, you might find cheap meals. However, you can save more money if the hostel or hotel you are staying in already includes breakfast, lunch, and dinner. If not, hotel meals can cost around $29 up to $55 per day per person.
There are also available street foods in Fiji. Some of them are roti, cassava, and chicken. Fijian street foods usually cost around $2 up to $5 each.
You can also cook for yourself if you want to save money. There are a lot of guesthouses that have cooking facilities that you can use.
Transportation
As we mentioned above, Fiji is an archipelago. This means that there are a lot of islands to visit in Fiji, 332 to be exact. And if you want to visit them, you will need to avail inter-island flights, ferries or buses. Flights from one island to another in Fiji are a little bit expensive. You might need to consider your total Fiji vacation cost if you want to visit a lot of islands. Travel US has the complete guide on the transportation in Fiji. Here are some rough estimates on the transportation cost:
One way Bus ride from Nadi International Airport to Suva, Fiji – $7 up to $10
One way Bus ride from Nadi to Lautoka – $1
Bus ride within any city in Fiji – $0.50
Taxis in Fiji are metered, so the cost depends on how far you will travel
Round tripInter-island flight from Vanua Levu to Taveuni – $320
Inter-island ferries from Suva up to Savusavu costs $29 per person (economy), $42 per person (first class), $110 (single cabin), and $139 (double cabin).
Whenever you ride a ferry on an economy or first class. Make sure that you have your own sleeping mat or sleeping bag.
Excursions
Almost of the excursions and trips in Fiji will involve water activities. Here are some of Fiji's popular tourist spots:
Navala Village is a village where the buildings are thatched. This village has around 200 huts with thatched roofs. This is known to be the only continuing settlement in Fiji that is still following their traditional style of architecture. This is located central north of Veti Levu, in Ba Highlands.
Mamanuca Islands are famous because of their clear waters with beautiful coral reefs and amazing beaches that are full of palm trees. It is located south of Yasawa Islands and west of Nadi. Mamanuca Islands are consisting of 20 islands. However, during high tide, it only becomes 13 islands.
Bouma National Park is a park that protects almost 80% of the area of Taveuni. This park also has waterfalls where you can dive in.
Here are some other activities that you need to try in Fiji:
Scuba Diving is a must. Swim along with the fishes and see their hidden underwater beauty for $85 up to $95.
You can also try snorkeling if scuba diving is too expensive for you. Rental of snorkeling equipment costs around $3 up to $5 per day. Yasawa island offers snorkeling with Manta rays for $20.
Kayaking is also a nice activity to do in Fiji's crystal clear waters. Rental of kayak costs $5 per day.
Total Costs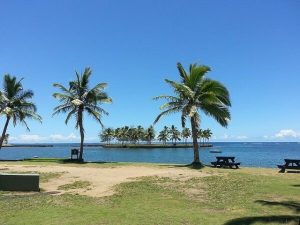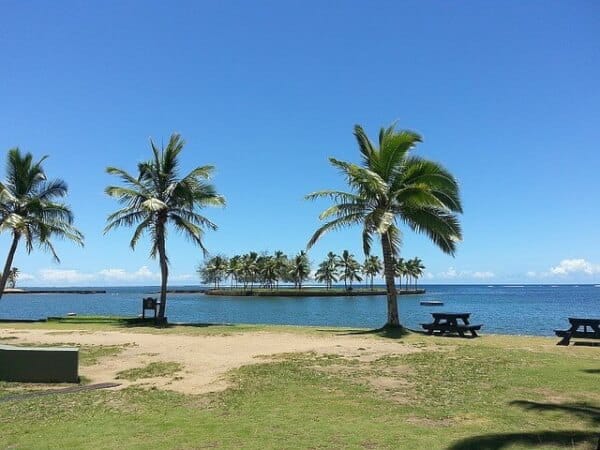 So how much does it cost to go to Fiji? The answer depends on your type of vacation. You can either have a budget trip if you have a tight budget, midrange trip if you have a slightly higher budget, or the most expensive trip if you have a lot of money.
Daily cost for a budget trip can run around $180. This includes a dorm bed with meals ($40 up to $120). For midrange trip, expect to spend around $180 up to $400 per day. This includes a double room hotel, meals in a local restaurant, and activities. While high-end trip costs more than $400 per day. If you go to effectify you could find some good travel credit card too by which you can save some money.
Other Expenses
You will also have other expenses to spend whenever you travel anywhere in the world. This includes sim card, internet access, souvenir items, and a lot more.