Do you know that there's a business that will allow you to give back to our brave firefighters? It's possible if you start a Firehouse Subs franchise!
The company serves hot submarine style sandwiches of which portion of the sales goes to the Firehouse Subs Public Safety Foundation. The proceeds would help provide lifesaving equipment to our country's heroes.
If you want to venture into the business, here's a guide on the Firehouse Subs franchise cost.
Average Firehouse Subs Franchise Cost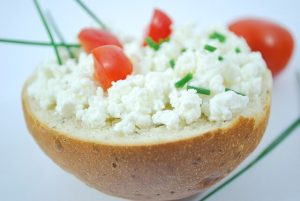 According to their official website, an initial investment for a single Firehouse Subs restaurant ranges from $131,150 to $928,405. The cost may go as high as over $1.2 million based on the company's Franchise Disclosure Document (FDD) for 2016.
The Firehouse Subs franchise cost includes startup expenses such as:
Franchise fee
Real estate
Equipment
Other opening costs
Firehouse Subs Franchise Startup Fee
First in the list of your initial expenses is the franchise fee. You should settle this one-time payment upon signing of the agreement. The total cost is $20,000. The price is further broken down into two:
Deposit: $2,500
Balance of initial franchise fee: $17,500
Note that the said Firehouse Subs franchise startup fee applies to the opening of a single unit.
The initial Firehouse Subs franchise term is 10 years. If you remain in good standing, the company will allow you to renew or extend for up to two 5-year terms.
Real Estate
The list of startup expenses provided by Franchise Direct does not include the cost of purchasing a real estate. However, they provided prices of location improvements including:
Mural: $2,500 to $6,500
Real property improvements: $165,000
Leasehold improvements: $551,815
Rent for 3 months: $6,533 to $84,000
The company says that you as the franchise owner is responsible for the site selection. However, take note that you should work closely with their Area Representative (AR). The AR, as well as the Headquarters Real Estate Department, will approve your selected location.
Additionally, your proposed location should only be within a distance of your residence. Living near your franchise will help you manage it more effectively.
Equipment
After securing your location, you should fill your retail space with the right equipment and fixtures. Some of these include:
Sandwich unit
Wooden trash can
Wooden high chairs
Fire decorations (the store has a unique fire-fighting atmosphere, hence, the necessity of this décor)
Flat screen TV with wall mount
Fire helmet
Tables
Chairs
Roundup steamer
Conveyor toaster
Steam well
Refrigerator
Door glass merchandiser
The cost of equipment and fixtures varies greatly, ranging from $55,000 to more than $154,000.
Other Opening Costs
The initial investment also includes the following expenses:
Opening advertising: $5,000 to $20,000
Signs: $1,545 to $37,679
Opening inventory: $5,000 to $23,300
Business licenses: $22,257
Insurance: $2,000 to $14,400
MIS system fee: $100 to $1,200
Accounting system fee: $20,000
Miscellaneous expenses (for 3 months): $2,000 to $98,000
Add another $25,000 for your working capital. The cost would cover your regular expenses for the first 3 months.
Additional Fees
You have other obligations aside from paying the Firehouse Subs franchise startup fee. These include:
Royalty fee: 6% of gross sales (per accounting period)
System fund: Not exceeding 1% of gross sales (per accounting period)
Advertising: 4% of gross sales
Additional training: $50 per person, per day
Refresher training: $100 per person, per day
Transfer fee: 50% of the initial franchise fee or $1,500 if transfer is among owners
Renewal fee: 25% of the initial franchise fee
Interest: Lesser of 18% per month
Late payment penalty: $250
Manual: $100
Management fee: $1,500 per week
Testing fee: $250 per day
Some of the fees charged by the company have varying costs. These include audit, attorney's fees, indemnification, and relocation.
Training
The company also requires you to undergo a series of training. The program typically lasts up to 8 weeks. Within the initial 6-7 weeks, you (and one of your employees) would train at the franchisor's restaurants.
The final week of training, on the other hand, will take place at the company's headquarters in Florida. Prepare about $14,000 for the travel and living expenses.
How to Become a Firehouse Subs Franchise Owner
According to Entrepreneur, you should have a minimum of:
$300,000 net worth
$80,000 to $100,000 in liquid cash
Meeting the financial requirements is only part of becoming a franchise owner. Firehouse Subs also requires its operating partner to be solely devoted to the business.
As a franchise owner, you are also required by the company to:
Have and retain at least 50% ownership of the restaurant
Faithfully, honestly, and diligently perform your obligations under the Franchise agreement at all times
Promote and enhance your unit
Offer for sale all products and provide services as deemed by the franchisor
Not sell any product that is not authorized by the franchisor
Financing and Support
If you don't have enough fund, you could seek assistance from financing companies. One such agency is the Firehouse Subs' affiliate, Capital 94, which provides funding for equipment.
Additionally, you would also receive ample support from Firehouse Subs itself. Specifically, the company will assist on:
Marketing and advertising
Ongoing training (after the initial program, as necessary)
Research and development of new products
Regular dialogues with AR
Operations
Business counseling
Helping Others While Doing Business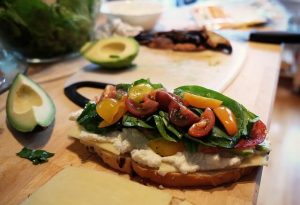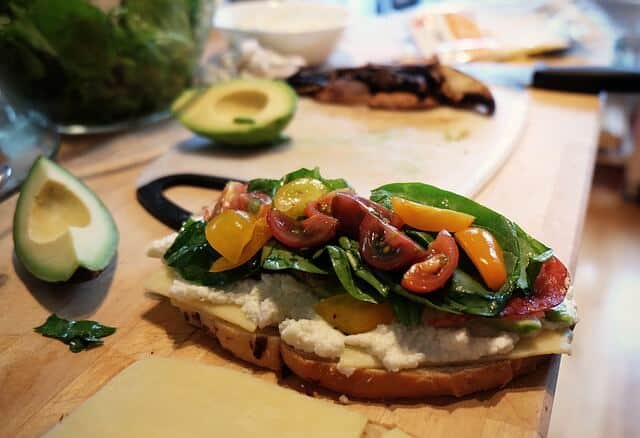 By being a Firehouse Subs franchise owner, you won't only earn for yourself, but for others, too. According to the company's website, a portion of your customer's purchase will go to the Firehouse Subs Public Safety Foundation. The donation would fund lifesaving equipment for first responders.
Current data shows that the foundation has already granted $25 million for the said cause. The amount has covered equipment, training, and support for hometown heroes.
Visit the foundation's official website to see how much impact a single purchase could make. You may also donate online through the said site.
Still, better than buying as a customer, put up a Firehouse Subs store and help spread the good cause, all while earning money. Good luck!