You can't avoid holes and a lot of beaten wires in your screen door after a few good years. Your children could be your little culprits who pokes through the screen, wriggling their fingers to see if it fits. Or probably your pet tried clawing to get in, and therefore, tearing the screen to create a hole for them.
Congratulations, if neither of the two destroyed your door, but rather the effects of age and weather in disintegrating the screen. But if you take a good look of the consequences of having a torn screen, it's pretty bad. You and your family can harm yourselves if the wires from the screen door have gone haywire.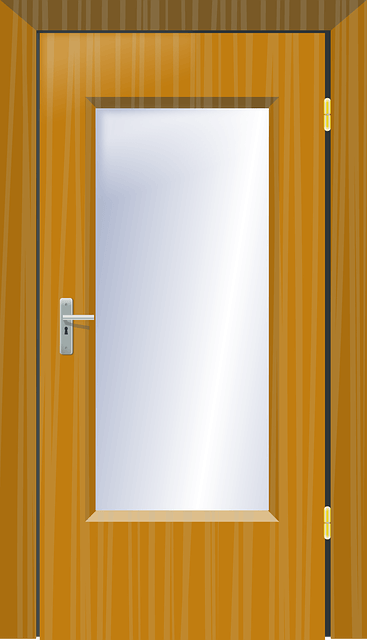 And not to mention, the bugs will get their very chance to swoop right in and bug (pun intended) you to death. When your screen door yields to a good pounding through the years, you will have to replace them sooner or repair them if they can still be fixed.
But since a little tear and wear can still be saved, fixing them would be a better option. The price to fix a screen door is a bit varied ranging from $50 to as much as more than $1,000.
The cost of fixing a screen door
Expect to pay less if you have to repair one residential screen door. If they're plenty, normally the price would go up high. It would be even more so if the people you hired will fix a commercial establishment's door. Listed here are some quotes in the country.
Screen Enforcement in Debary, Florida. The cost to fix a screen door is within $45 to $55; take it more or less, for 30 minutes. Expect an increase of $5 every time you upgrade its metal weavings.
According to Home Advisor, screen doors are available at $30 to $70 and installation costs would be around $80 to $100. Sliding screen door repair cost can reach a total of $225. Additionally, since sliding doors require more materials to do and fix, labor costs will jack its price to $175 to more than $200.

Thumbtack Professional Marketplace. The price to fix a screen door is at $60 to $255 for a basic residential and multi-unit building door. An office screen door would reach $265 while a screen door for commercial space would jump to $345.
Sliding pocket doors of residential units will cost you $95 to $405 depending on the workload and brand of screen doors. The cost fix a screen door at the office will have you at $100 to $425, while a commercial space costs more at $130 to $555.
Folding screen doors cost lesser with one starting from $60 to $360. Sliding screen door repair cost starts at $85 and goes up to $505.
According to Homewyse, buying a vinyl framed screen door with fiberglass screen will cost you $25 to $45. Basic labor costs that entail installation of hinges, door handle set and strike plates, marking hinge locations on jamb and equipment and material acquisition, setup, and cleanup, and will be charged between $65 to $105.
Cost of screen door materials and supplies required to fix the door including is around $155 to $175. Expect the total cost of project around $270 to $320.
Maricopa Home Services. The cost fix a screen door is $170 with one screen door piece accompanied by a standard metal roller.
Screen Door Repairs. The price to fix a screen door would average around $50 to $100 while replacement costs are around $150 to $250.
Find a pro in your area: Individual pros would lend a hand for cost that starts at $75 going to $325 for heavy duty work.
Hiring a professional vs. DYI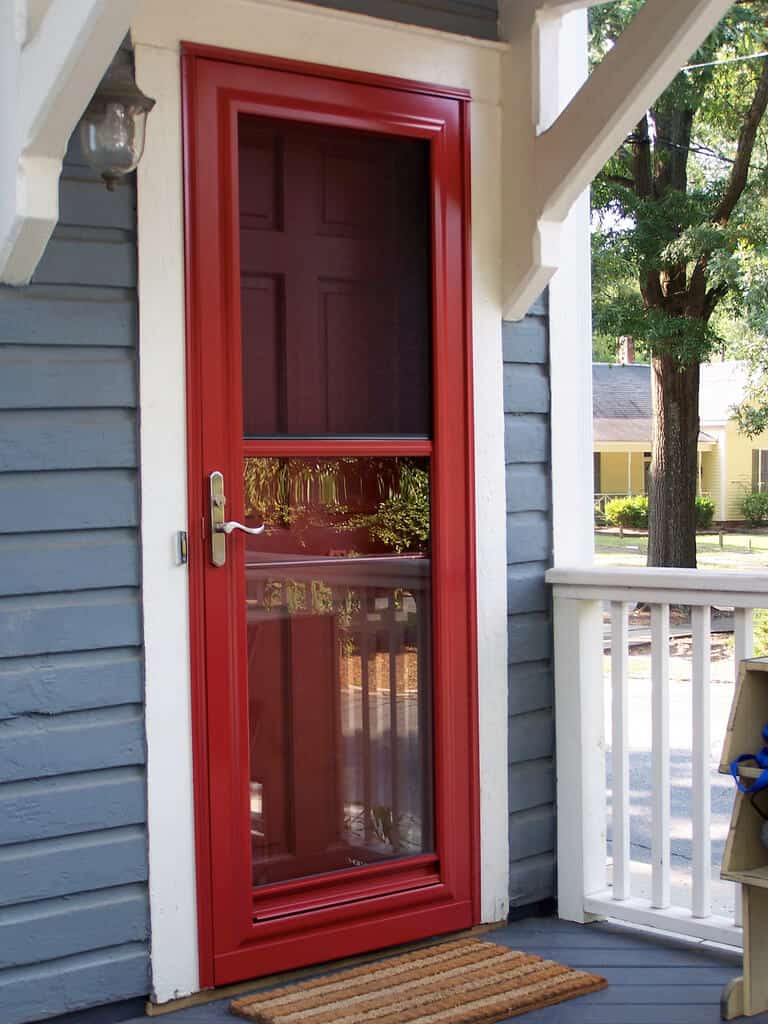 It may cost you more to hire a professional but you have to understand that you're not just paying for their time. You are paying for their skill. So, that extra $25 on top of the screen door would really mean something especially if you want to keep your door for a long time.
However, there may be some good reasons for you to do DYI, like repairing tear with a patch. Since most of these kits are available for $2 to $8 at your local home stores, it might be well enough for you to do it yourself. You have to assess if whether the tear and holes are beyond your capabilities to fix it.
According to DYI Or Not, as complex as sliding doors, people would still do it. The total cost the website has estimated is $745 for DYI and $1,147. About 32 percent of the clients would go DYI.
Five ways to save money when fixing a screen door
Fixing the screen door may seem like an easy job that you think you can do by yourself. But, it is wise to invest on sturdy door hardware or little details of it because that door is always used daily and takes a good beating from inclement weathers and pets.
Source your own materials. You can find your own screen doors at discounted online shopping sites like Walmart or Ace Hardware, or at your local home depot. Screen doors usually starts at $35 or even lesser if you can find one. If you want to hire a contractor, then do so and pay only for labor costs.
Wait for the perfect season. Some contractors would mark their prices up when it's a low peak season for their sales. When your local repair shops have discounted rates because winter is coming, then go for it. Be mindful that you're not the only one after the discounts, though. So, hurry!
Learn to compromise. Stick with your budget. First, look for quotes within your area. Preferably take three contractor's quotes. If they ask you what your budget is, don't be afraid to tell it to them. Chances are they will lower their price within your budget range. If there are contractors you feel are forcing you to pay much while showering you some of its advantages, leave. You stick to your budget.
Don't do it yourself. Do it with others. If you have one friend who has all the technical skills of a mechanic, take him in to fix your door and thank him over barbecues and beer if wants some.
Be creative. Maybe you can cover that hole for little that does not cause an eyesore. Try placing thick stockings for a while. It's breathable and can handle inclement weathers. Do something about the tearing when you have your paycheck now.