Can't stop working but tired of the corporate world? Does your boss stress you out? Perhaps it is time to give up your job. According to CBS News in a report in 2015, financial woes and work are the top sources of stress in the United States.
So having to give up work but would not have a steady source of income can be a double-sided knife. Pick your poison kind of choice. What other alternatives could you have when you do not have selling skills to be a sales person? Putting up a business can be a viable option. And food cart business is one way to go.
First in consideration is the food truck license cost. This kind of business may seem like a walk in the park. Yes, this is partly true when you are all set. But first, you have to go through the hard part first. And that is securing all the permits and licenses that your local and state government is requiring the food truck businesses.
Average Cost of Food Truck Permit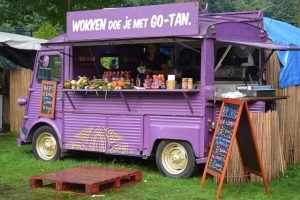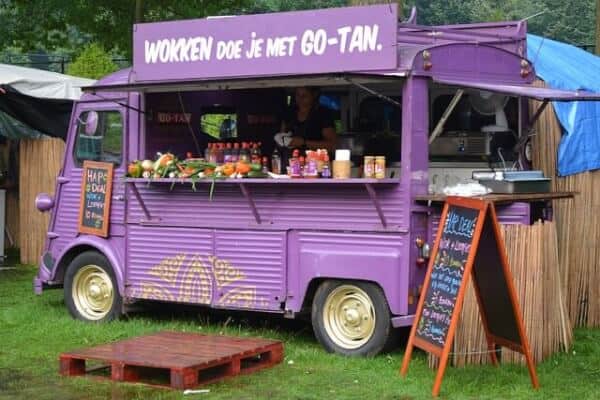 The average food truck license cost can be as low as $50 to as high as $10,000 depending on the location and business specifications.
To open and operate a food truck, like any other small businesses, requires a lot of permits and licenses to apply and pay for. Some of these are the following:
Business license cost – the cost of registration for a new business is usually within the range of $25 to $7,000 depending on the type of business like what kind of food is going to be sold and the service that comes with it.
Health permit – this is the type of license that ensures that your business is clean enough to serve food. This typically costs around $800 up to $5,000 depending on your location.
Every business is required to have an Employer Identification number to be allowed to operate in the US. You may obtain your food truck EIN through the IRS There is no required fee for this.
Since food trucks will be selling goods and services, sales tax license or permits will be required.
Food service license cost varies from $100 up to $1,000.
A sign permit costs around $20 to around $200 depending on your location.
Resale permit costs are for free most of the time but can cost as much as $50 in some areas.
Employee health permit costs can range from $100 up to $500 depending on the state.
A seller's permit can sometimes be free of charge but sometimes a security deposit may be required depending on your state. You will know the exact amount to be paid upon application.
If you intend to put up a food truck business as a corporation, a filing and administrative fee of around $50 to $800 may be imposed for incorporating and between $50 and $200 for other government filing fees. In addition, you may be required in some states to pay a franchise tax for the privilege of doing business as a corporation. This ranges from around $175 to $1,000.
A reported cost of food truck licenses in Arizona in 2016 are as follows: license and permit fee paid was $700, the food and beverage safety training or the SafeServe certificate for the food manager costs for $160, and the permit for the 4 sticker logo is around $160 each.
In New York, food truck permit price is $200 for a processing food unit and $75 for a non-processing food unit which is valid for two years.
What is Included?
Depending on your state, food truck permit price you paid is valid for one or two years.
Additional Costs
Some of the extra costs on top of the food truck license cost you would encounter when applying for a business license are the following:
Some state would charge an additional processing fee of $25 or more depending on regulations of each issuing agency.
In Atlanta, Georgia, $75 non-refundable registration fee and the $50 non-refundable zoning review fee is required to be paid together with your application in order to be processed.
Where to Get Food Truck Permit
For the applicable permits and licenses for your food truck business, check out your own state's requirements via the SBA website. Within each state, you will find a link that will direct you to the different local and state revenue offices to determine your exact food truck permit price.
Factors Affecting Food Truck License Fee
Location – states and counties impose varying rates of business license depending on the prevailing laws and regulations.
Issuing agency – the food truck license cost depends on whether a state is the one imposing the permit like the sales tax license and occupational license, if applicable; or the local agency which requires all other kinds permits needed for a food truck business.
The business activity – whether your food cart will do food processing or not will affect the cost of your business license.
Type of Business Structure – your business can be put up as a sole proprietorship, partnership or corporation, and therefore would have varying levels of costs to put up which includes the business licenses.
Tips for Starting a Food Truck Business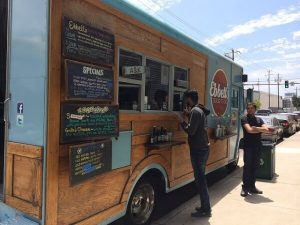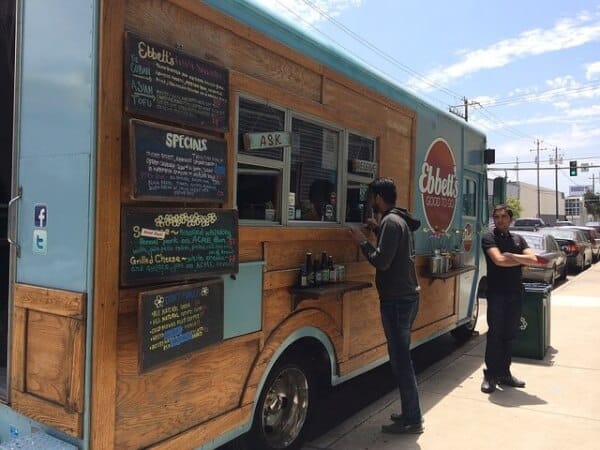 Is food truck the kind of business you really want?
Remember what they always say that when you love your job, it doesn't feel like work anymore. You may also apply this in a business. Earning may not be everything and enjoying every minute of running it is something. If you have been in a hell of a job for years, it would be a nice form of therapy and emotional cleansing. Of course, it is better to enjoy and earn at the same time.
A lot of types of food come to mind when thinking about what to offer in your food truck. But most likely you will end up with foods that are already being served by others. Be creative. Research if you may. Come up with unique ideas that are marketable. Who knows, you might be able to hit a gold mine.
Do I have the money to start the business?
You probably may have chosen a food truck business simply because you can afford to put it up. While it can be cheaper compared to other businesses in terms of startup capital, it is important to know every detail, including the hidden charges you might encounter along the way. Again, research is the key.
Do you know what you are really up to?
In the investment world, you would often hear the phrase "Do not put all your eggs in one basket". But once you have already put some of your "eggs" in a basket, be sure to be ready for the possible consequences. After all, a business is some sort of a gamble.