Certainly, it's difficult to walk around when one of your feet is injured. How much more if it's both, right? But just because your foot is badly hurt, it doesn't mean you can no longer do what you have to do. Yes, the pain will typically slow you down, but that's much better than doing nothing. And there is no need to suffer from such torment when you can wear a foot cast or a walking brace to help you move.
If you have a fractured foot, or perhaps, a broken leg, you can always wear a cast to keep the injured body part still and prevent it from sustaining more injuries. Aside from that, it supports you while moving and even speeds up the process of recovery. However, a foot cast can only do so much if the injuries are not that severe. Otherwise, you may need to undergo a surgery to ease the ailing foot condition.
Cost of a Foot Cast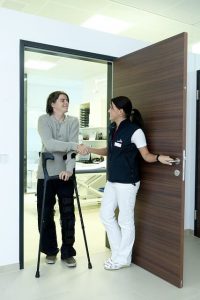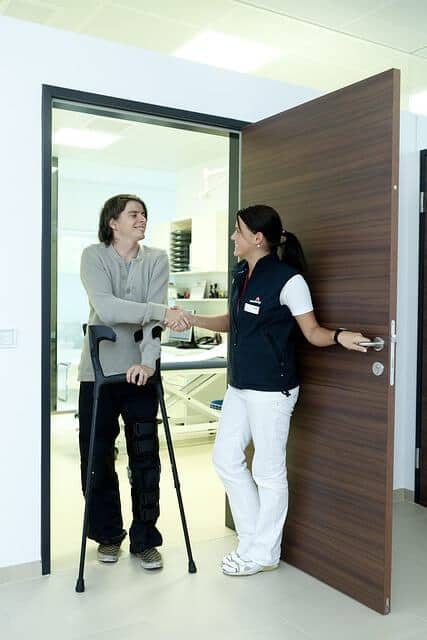 Apparently, everything on the market comes with a price and that includes a foot cast. With that said, how much does a foot cast cost nowadays? The average cast cost is around $200, with actual prices ranging from $3 to $800. The price depends on the size of the cast, the materials, and the features that come along with it.
On Amazon, you'll be able to purchase a foot cast for as low as $3.10 to as much as $120. The foot casts within this range look like sandal shoes that primarily protect the injured foot or ankle. The most expensive options are walking boots that run from $300 to $400, and they don't only support the foot but also the leg. They come in various designs, and you can choose a foot cast that won't make you look awkward.
You can also check out the RehabMart where you will high-quality and sophisticated foot casts at relatively affordable prices. The cheapest item is worth $28.78, which is a cast shoe made of durable canvas materials and adjustable closures. Meanwhile, the most expensive cast available costs $235.66, which is specially configured for diabetic patients.
PhysioRoom, another online retailer based in England, offers a wide variety of foot and legs casts at different prices. The lowest cost is £25.29 and the highest price is £192.99 (around $31 to $240). The prices are already inclusive of VAT.
However, the aforementioned figures don't include the fees for the doctor and diagnostic tests. As such, here are additional costs to take note:
– Doctor Fees $90 to $200 per visit
– Foot X-Ray $170 on average
So if you combine the cost of a foot cast and the additional expenses as provided above, the overall expense may reach $260 to $1,200.
Foot Surgeries
When casts can't alleviate the foot injuries, the last resort is a foot surgery, which is relatively more expensive than foot and leg braces. In that regard, the foot surgery charge is around $5,000 to $17,000. But since the surgical operation is necessary to improve the condition of an injured foot, it means that a health insurance can cover the surgery cost. In most cases, there is a coinsurance of 10 to 50 percent.
According to Medicare.gov, the official website of the U.S. government's Medicare, any type of foot care is classified as a Medicare Part B. It means that the insurance "covers podiatrist services" for medical treatments of foot injuries or diseases such as bunion deformities, hammertoes, and heel spurs, to name a few. However, Part B has no coverage for foot care routine like the following:
removal or cutting of calluses and corns;
clipping, cutting, or trimming of nails; and
preventive and/or hygienic foot care and maintenance.
If you don't have an insurance, there are ways to lessen the total expenses you have to pay. For instance, there are some hospitals that offer discounts from 20 to 40 percent if you pay the medical bills in cash. The California-based Washington Hospital Healthcare System offers a discount of 35 percent for patients without insurance and a financial assistance program for uninsured patients. Other medical institutions that offer discounts to cash-paying individuals are For Your Feet Podiatric Medicine or Foot Surgery in Colorado and the Southern California Orthopedic Institute.
You can also take advantage of government medical institutions where you can avail of foot surgeries for free. The Chicago-based Community Health Free Clinic offers orthopedic and podiatric care without charges. Aside from that, there is the U.S. Department of Health and Human Services that offers surgeries at discounted prices.
Foot and Leg Injuries That Need Casts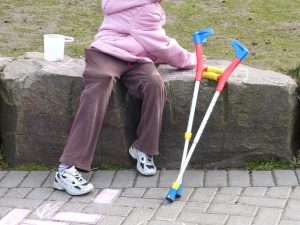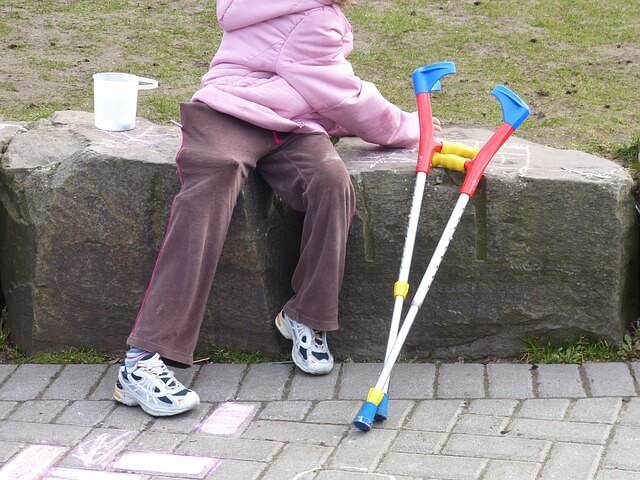 Typically, foot casts are used when a patient has sustained injuries from playing sports or engaging in outdoor activities, tasks at work, or accidents at home. Children and athletes (basketball players, gymnasts, football players, dancers, among others) have higher chances of getting foot and leg injuries since they are more active in using their lower extremities.
The good news is that most minor foot and leg injuries will heal over time, just like bruises and puncture wounds. Home treatments are enough to relieve the discomforts and promote a fast recovering process. But there are cases when a patient has to wear a cast, especially when he or she has suffered from acute injuries.
According to eMedicineHealth, an acute injury is caused by either a direct blow, a fall, a penetrating injury, or from abnormally or accidentally jamming, bending, or twisting a limb. Immediately after sustaining such injuries, bruising and swelling may occur on the affected area, and you feel excruciating pains. Some acute injuries that need foot casts are the following:
injured ligaments, which support the joints
injured tendons, like ruptured Achilles' heel tendons
injured joints or sprains; if the sprain discomforts still persist, a patient may have a condition called as osteochondritis dissecans
pulled muscles or strains
broken bones or fractures
dislocation or bones not in their proper locations
a severe injury that can cause a compartment syndrome