Having a roof above his head is one of man's basic need. Not only does he need to take care of the other needs necessary for his survival; like food and clothes. He also needs to address the issue on how he would have a house of his own.  In doing so, he also need to choose the type of house to build. Definitely, the choice would be among steel, timber or concrete frame houses.
Building a house is a serious investment which a homeowner should be careful of doing. Now, this article would discuss the price of house framing. 
Average Cost to Frame a House
Favored by most for its durability and inherent strength, steel frame houses kits cost from $16,740 to $61,000 for floor areas ranging from 870 to 1610 square feet. This is for 2-bedroom and 2 – bathroom models only. Prices are higher for those with more bedrooms and bathrooms. Furthermore, price differences will be due to certain factors which will discuss later.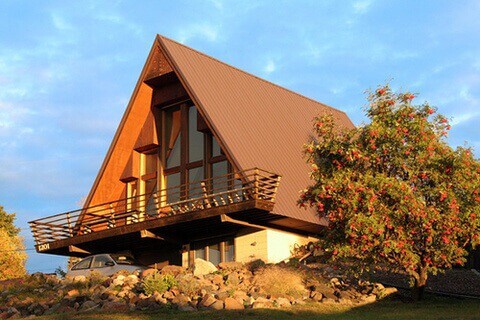 This type of frame house cost around $150 to $175 per square foot for basic designs and for more complex designs, it can be around $200 to $325. Moreover, the average cost for a 2,000 – square foot timber home frame, can range from $300,000 to $650,000.
Moreover, the kit for a 2 – bedroom unit with a floor area of 1205 square feet costs $ 45,358.71. On the other hand, a unit with the same number of bedrooms but with 753 square feet of floor area can only cost $ 32, 323.56.
Through the years, concrete frame houses have garnered immense popularity due to its vaunted durability, energy efficiency and temperature control. It also cost 0.5% to 4% more on average than timber frame homes.
Factors Affecting Frame House Cost
In determining the costs of each type of frame houses, we have to consider the different factors which would have a strong bearing in it. Let us take the following:
The location and site conditions.
The location and the site conditions should also be considered in the estimation of costs since it would affect the overall expenditures. If the site lies on an area which has unstable soil condition, a wetland, abundance of contaminated materials, or those which would require additional pre-construction activities, these would definitely affect overall costs.
Pre-construction activities, which are implemented prior to construction of any buildings, cost at an average of 1% – 3% of the Total Installed Cost (TIC). If you have a $35, 000 –dollar house to be constructed, then your pre-construction cost would be $ 1, 1050 at the maximum. But that will also depend on the complexity and amount of work needed to meet the objectives of the preconstruction effort. It could run from 2 to 12 weeks.
It is understood that the materials and other attendant expenditures would be dependent on the overall size of the house to be constructed. Smaller houses would entail lower expenses and naturally, larger houses would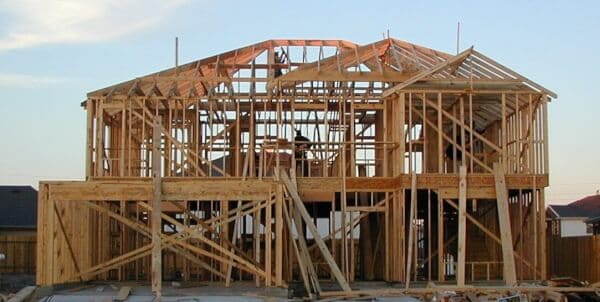 equal to higher expenses since more materials are needed and along with that comes increased labor costs.
For example, a steel home kit with an area of 1,206 sq. ft. would cost $26,262. But if the area would be 3,980sq ft., the price could go up to $112,806. The same can be said with the other different frame house type – for timber and concrete.
The complexity of the frame design.
The design and its intricacies will also play a big role in the consideration of the cost of a frame house. The material and labor cost should be considered along with the level of the design complexity. The simpler the design is the lesser and budget-friendly it would be.
A concrete frame house with a plain straight wall design would cost less than one which sports something considered as a classic architecture. The reason behind is that the latter would not require an expert but any masonry level will do. Of course, expert designer masons would command more expensive labor costs due to experience and the type of the work to be done. This would truly say much on the house framing price.
One of the most important factors in every construction endeavor is the labor. They are the ones would perform the construction activities and its success and completion would depend on them.
A labor cost of $3-$12 or more a square foot for labor and crew is typical and it can also depend on the price of the timber or steel for that matter.
Another important factor to consider is the cost of the material and that would depend also on the type to be used for the frame house.
Steel– On the average, a material worth $7 per square foot would be good for large buildings such as a 80×100 building. But this could go up to $10 for a small 30×40 building. This is because larger finishes costs lower than smaller ones. However, these prices are only for the building shell. The accessories and other related expenses should be taken into consideration too since it would be part of the

cost to frame a house

.
Timber– #2&Btr 2×4 R/L framing lumber could cost from $ 324 to $ 625. The difference is with the milling company and their locations as their pricing varies greatly.
Concrete– This type of frame house material is currently priced at $3.25 to $5.25 per square foot. That is for plain concrete and is dependent on the size and complexity of the construction job.
Conclusion
Each type of frame house has its own strengths and 'it' factors as well as cost-effective features. However, the choice would still depend on the personal preference of the prospective homeowner who would be the one who will spend and eventually use the house. Moreover, a frame house cost just as much as his budget and willingness to spend would allow.