Car enthusiasts would know what a fuel pump is. But for the sake of those who are unfamiliar with this object, a fuel pump is an important component of a car or any vehicle. It is responsible for pumping or pushing the fuel from the vehicle's gas tank going to the main engine. If a fuel pump malfunctions or breaks down, then the car engine won't function properly, which means you can't drive your vehicle.
In the event when you hear engine sputtering while you're driving the car, you will need to have the fuel pump replaced before it affects other engine parts. Aside from hearing unnecessary engine noises, there are other signs to watch out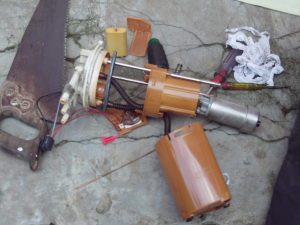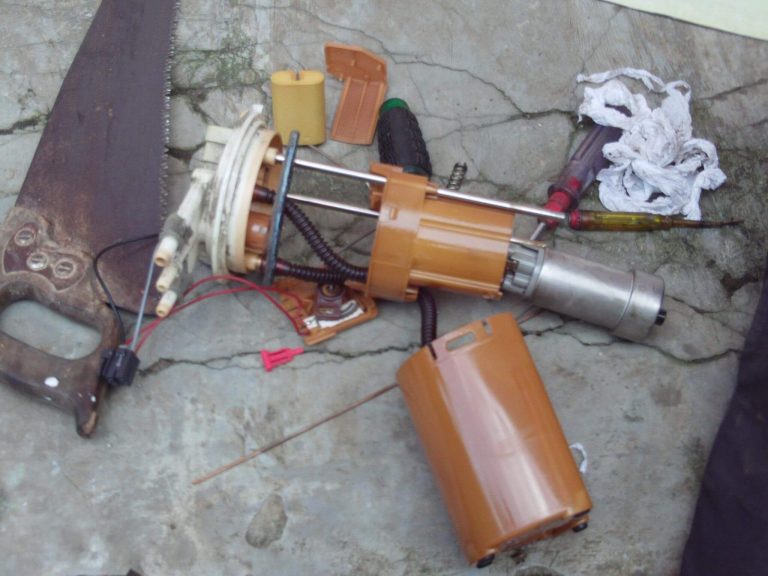 for. Before you get to know those points, let's find out the cost to replace a fuel pump.
Cost of a Fuel Pump Replacement
Probably, the most basic question to ask when you need to change a fuel pump is, how much does fuel pump replacement cost?
Generally, mechanics do the fuel pump replacement job, and the average service cost ranges from $545 to $689, while the actual price is anywhere between $191 and $1,289. The expenses already constitute the labor fees and the costs of materials, with the latter having the biggest percentage of the total cost. However, the fuel pump prices significantly vary based on the type or model of your car, the service provider, and your location.
Costs by Service Provider
On this note, let's take a look at the cost of fuel pump repair of some service providers.
– The fuel pump replacement service cost ranges from $275 to $1,100, with a 12-month warranty. It is already a combined price of labor and parts.
– This provider offers the service at $260 to $1,049, including parts and the labor. It also has a warranty for 12 months.
– The overall cost – labor and parts – of the fuel pump repair runs from $245 to $1,199, and it offers a 2-year warranty.
– For this service provider, the replacement cost ranges from $191 to $1,112, which includes the labor and costs. The warranty is good for 12 months.
– This online store only provides the parts that cost $110 to $949, with a limited warranty.
– Just like Amazon, Walmart only sells the parts with limited warranties at prices ranging from $112 to $879.
Costs by Car Model
We see a lot of car models today, and each model has its own pricing for the fuel pump replacement. To give you an idea how much you can spend for the repair service, here are estimated prices of some popular vehicle models as provided by Auto Service Costs and RepairPal, Inc. The list also presents the labor fees and costs of materials. But take note, the figures may vary, depending on your mechanic and your current location.
Saving Money on Replacing a Fuel Pump
If you are a mechanic, then you know how to fix a broken fuel pump or replace it when it's overused. However, if you don't know how to replace or fix a fuel pump, then it is best to give the job to a professional mechanic or a service provider. Repairing it on your own can lead to worse damages on your car, hence, higher costs to pay.
Moreover, you can save on the replacement costs if you try to look around and find the best deal that is within your budget or worth the price.
When to Have a Fuel Pump Replacement
As previously mentioned, the major indication of a malfunctioning fuel pump is the sputtering or soft explosive noises as you drive your vehicle at a fast speed. You may not hear the sounds as you start driving, but after 10 minutes, the sputtering becomes audible but subsides after a couple of minutes. It happens because the fuel pump fails to supply a consistent amount of fuel to the vehicle's engine.
In addition to that circumstance, here are other signs that will tell you there is something wrong with the fuel pump, and it needs to be replaced as soon as possible.
1. You will experience a power loss as you accelerate your car.
2. There is a loss of power during stress times, like when your car is pulling a heavy load or when you accelerate going up a hill or a terrain.
3. There is a possibility that the vehicle will move if there is no driver intervention. It is usually caused by a worn out fuel pump.
4. When the fuel pump is totally broken, the car will not start at all – but it's not only limited to a malfunctioned fuel pump. There are other reasons why a car won't suddenly start.