Most of the time, the garage is the most neglected part of the house. It is almost treated the same way as the dirty kitchen. Like a free for all party. Very chaotic. Why? It is because, for a lot of homeowners, the garage is not only a place to park vehicles but also serves as a storage room where all the tools, equipment, and other gears are placed.
But like sugar diluted in a glass of water, it may reach its saturation point where enough is enough. That anything besides the vehicle looks like clutters. At this point, you may want to consider installing a garage organizer. And of all kinds, cabinets would always come on top of the list.
The cost of garage cabinets might be expensive in other people's point of view but the cost may just be trivial, compared to the value it gives your garage.
Average Cost of Garage Cabinets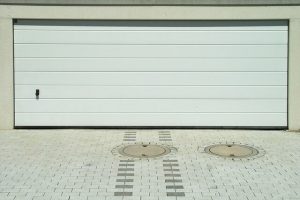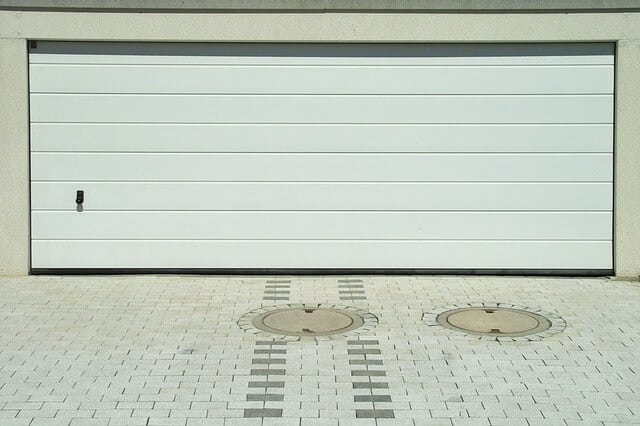 Typical garage organization cost ranges from $791 to $2,142 through a professional or a contractor, while the cost to DIY is around $1,000 or less. Both depend on how intricate your organizers are.
The average cost of garage organizers depends on which type, size, and labor for installation. Some of the types of cabinets are:
Plastic, fiberboard, or resin – the garage cabinets cost for these types ranges from $100 to $150 for a small base unit, $100 to $200 for a two-door unit, around $150 to $250 for a tall storage cabinet, and about $3,000 to $4,000 for a 12-piece system.
Metal garage cabinets – a two-door wall cabinet costs $100 to $300, $200 to $400 for the tall storage type, $400 to $600 for the ones with drawers, and around $4,000 to $5,000 for a 12-piece system.
Metal shelves – these cost around $50 to $200 per piece.
Hanging multi-shelf units – typically cost around $100 to $600.
Overhead garage storage system – this ranges from $100 to $300 per storage rack. Professional installation costs around 25% to 35% of the materials cost.
Small garage organizers – this costs around $5 to $50 for each basket and pegs.
DIY or Hire a Pro                                                
It may seem that a DIY cabinet installation is more economical than asking someone else to do the job. Who would not want to save so much on garage cabinets cost? With a going rate of $50 to $100 per hour labor cost, it would make you think twice before hiring a professional.
But a cabinet installation in your garage is far more than what meets the eye. It also takes a keen eye to identify the best place to put the cabinets and what type of designs is best suited for your garage. In other words, it takes skills not just in carpentry but also a bit of interior design. It's an all or nothing choice. If you do not have both, just leave it to the experts, no matter how enticing the cost savings can be, unless you want to take the risk of doing a repeat job for a botched project.
What are Included
Costs for materials, equipment, and transportation of the service provider to and from your garage.
Mobilization and demobilization costs to include labor and equipment set up time, minimum hourly charges.
The cost to prepare the work site including the cost to protect existing structures.
The cost of cleanup and debris disposal after the project has been completed.
Additional Costs
Costs of removing, relocating, repairing or modifying existing electrical and plumbing systems, if present.
You will most likely be adding some lighting on your garage strategically placed on top or near the cabinet or overhead.
Additional circuits may also be considered to turn your garage into an extra activity room where you can do a variety of tasks aside from being a place where you park your vehicle.
Shopping for Garage Cabinets
One way to start with locating a cabinet pro or a contractor is through referral. Ask family members or a friend if they know anyone who does cabinet installation with a good reputation.
It is also worth searching on the internet for a list of cabinet contractors near you like the locator being offered by HomeAdvisor.com. But before agreeing with the quotation, be sure you have made a background investigation like work history, customer feedback, among others. If the project is big, the contractor would most likely hire a hand. It would not hurt doing a personal background check since they would be working inside your home.
Factors Affecting Cost of Garage Cabinets
Type of cabinet – the cost of garage cabinets will be mainly due to the type you intend to install.
Materials – there are several types of materials you may choose from depending on your need, preference, and of course, budget.
Labor – in order to save on labor cost, get several quotations from different professionals and contractors in your area to get the best deal. Just be sure to research on the background like customer satisfaction and feedback.
DIY or hire a pro – a big portion of your savings would come from your decision to DIY or getting professional help. Just be sure that you have the skills level to undertake a DIY for this activity as you would likely incur more cost than expected if the outcome would not be satisfactory and you need to do it all over again or would be needing an expert to do it for you.
Additional Information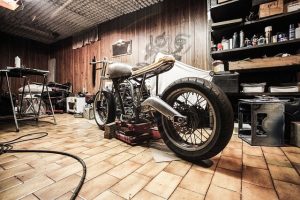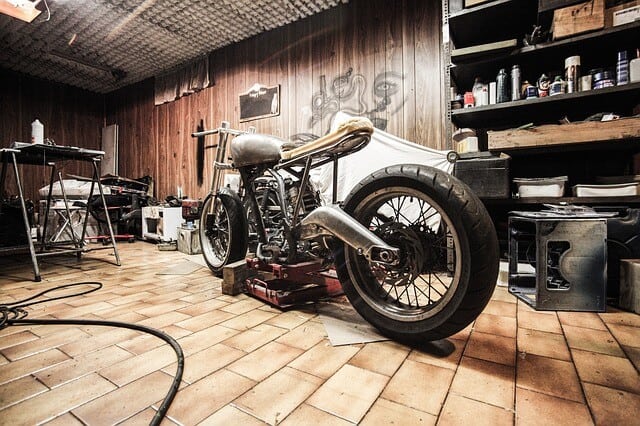 Aside from cabinets, other options you can have for your garage organization are the shelves and overhead. Shelves are good when it comes to cost savings as it is more cheaper than cabinets and it is more convenient since you can already see where the items are located and since it is an open space, items are protected from moisture and pests. Just be careful if there are kids around that might have access to them.
On the other hand, the overhead is a convenient choice if you want to use more space on the ground. You will just have a little inconvenience with getting items that you use more often because of the location but this can easily be solved with the use of pulleys or ropes. The only setback is that you have to be extra careful of falling items when they are not placed properly or when taking items down.