A garage door opener is one of those things that are so commonplace yet also very useful. For most people, opening the garage without having to get out of the car is just a normal part of life. Imagine stepping out of the car during winter just to open the garage. Quite hard to think about, right?
Whether you're buying a new garage door opener or just looking for a replacement, price is the first thing you need to consider. This article will teach you all you need to know about garage door prices and garage door opener installation cost.
Average Cost for Garage Door Opener
Depending on the type, the average range for garage door openers prices is between $160 and $240. Add installation costs and you can expect to pay about $430. Most homeowners pay somewhere between $350 and $500 for both the garage door opener and its installation.
Garage Door Opener Prices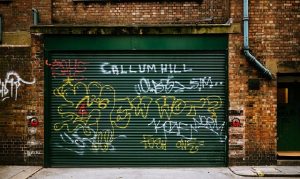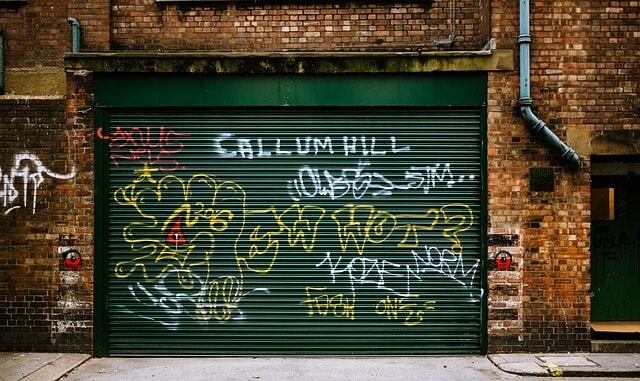 There are several factors that you need to consider before buying a garage door opener. Because while all of these devices have the same purpose, not every garage door opener is built equal. Some are expensive while others are cheap. Each type has their pros and cons, and each comes with a different price range.
Here's a quick rundown on the three types of garage door openers and how much they usually cost:
If you're looking for the most affordable garage door opener, the chain drive opener would be a great option. The average cost for a chain drive garage door opener is between $130 and $180. Even with installation cost added, the total cost is still relatively inexpensive, at only $150 to $300.
As its name suggests, this type of garage door opener uses a chain similar to the ones found in a bicycle. The chain drives the trolley attached to the garage door, which in turn pushes or pulls the door to open.
Due to its cheap price, chain drive openers are very common. And despite being inexpensive, it's very reliable and can last a long time. The only downside to it is the noise. If your garage is attached to your house, you may have to look for other options. But if you don't mind the noise, the chain drive garage door opener is your best choice.
If you want a garage door opener with an affordable price but without the noise of a chain drive opener, then check out screw drive openers instead. Compared with the chain drive version, the screw driver has a slightly different mechanism. It opens the garage door by rotating the motor with a threaded steel rod. And because it is screw-driven, there are fewer components in the system, resulting to very minimal maintenance in its lifetime. You can expect to pay $190 to $260 for a single-door screw drive opener.
If you want a quieter garage door opener than the chain drive and screw drive versions, expect to pay a significantly higher price. Belt drive openers are the most preferred choice for those who want a noiseless equipment. This type of garage door opener is perfect for homes with attached garages.
Belt drive openers have a similar mechanism with chain drive openers except for the belt. The belt is usually made from fiberglass, polyurethane, or rubber. Due to the smooth operation of the belt, this type of garage door opener works slightly faster than the screw drive and chain drive openers. Some belt drive openers can also be made to connect to Wi-Fi and Bluetooth.
Belt drive garage door openers usually cost $200 to $250 for the equipment only. With installation, the total cost can reach up to $400.
Garage Door Opener Installation Cost
For some homeowners, a garage door opener can be difficult to install. In this case, it is better to contact a licensed electrician to come over and do the installation. The installation usually takes about an hour and normally costs $70 to $80, but that's for the labor cost only.
As for the overall garage door opener installation cost, it's usually just a little lower than the price of the equipment itself. The national average estimates a range of $200 to $250 for the installation. This could still change, however, depending on the type of garage door opener and whether there's any extra feature added like remote and lighting.
Garage Door Opener Replacement Cost
If your garage door opener starts to act up, it either needs a repair or a replacement. For simple repairs, expect to pay about $110 to $300, depending on the type of repair. If it's a replacement, you can either replace the malfunctioning part only or buy a brand new opener. But first, determine what exactly is malfunctioning or needs to be upgraded.
Here are the some of the common problems with old garage door openers:
If you have a pre-1993 garage door opener, chances are it doesn't have a safety reversal feature. To avoid any injuries, the US Consumer Product and Safety Commission has ordered that all kinds of garage door openers with no auto reverse should be replaced.
If your old opener starts to wake you up at night, then you should consider replacing it. Chain drives are notorious for being too noisy but if it's an old one, you can either buy a new chain drive or replace it with another type.
Low security and no power backup 
Old garage door openers are usually more prone to theft. Unlike newer models which use a "rolling code" or keypads with fingerprint detection, if there's any keypad at all. And if there's a power outage, your old garage door opener won't be able to operate.
Don't skimp on garage door opener replacement cost, especially when it's for your family's safety. The money you spend for your garage door opener will be one of your best investments.