The General Mobile Radio Service, or GMRS, is a land-mobile radio service that is primarily used for two-way, short-distance communication. In some parts of the world, GMRS–compatible devices can be used even without a license. However, in the United States, it is a must. How much does GMRS license cost then? Please read on.
Average Cost of GMRS License
The GMRS license fee has now been reduced to $35 from the previous $70. The new GMRS licenses are given to individuals only.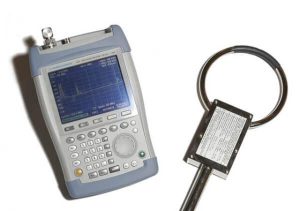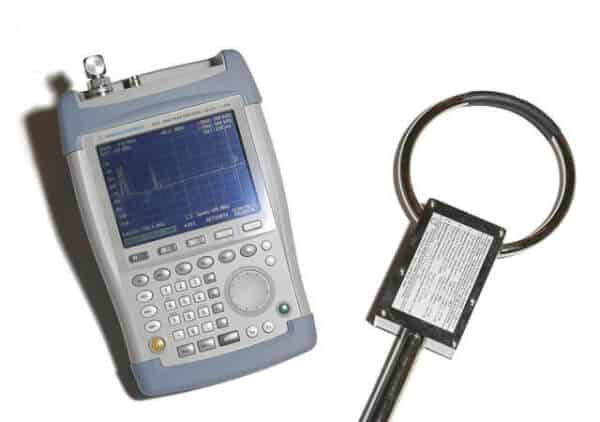 This is equivalent to around 29 cents every month. You can even stretch this cost per head if you are sharing with family members.
As mentioned, this license is not for everyone's use. In fact, only an individual with a valid GMRS license and his or her immediate family members are allowed to use it to communicate personally. Employees who are not family members do not have the same privilege.
To summarize the inclusions when getting a GMRS license, you should expect to get the following:
The license will be valid for 10 years with no test required.
The license includes immediate family use without extra cost.
People are often confused between a two-way radio and a walkie-talkie. In a strict sense, they can possibly be the same. Only that, the walkie-talkie can sometimes connote informal communication.
Also, the two-way radio could be regarded as the higher form or upgraded version, as it utilizes a much higher frequency than the regular walkie-talkie. The major difference is the GMRS license price, since a walkie-talkie usually does not need a license.
So, if you are considering applying for a GMRS license, you may want to consider buying a new set of devices as well. You can choose from a variety of two-way radios online, with the cost ranging from $25 to over $500 depending on the brand. Consider the amount as additional to the cost of securing a GMRS license.
Shopping For Two-Way Radios
When shopping for these devices, you must follow some considerations to guide you in choosing what is right for you. Some of these are:
You will have no major problems if you are located on flat or even terrain, or in a place where there are no obstructions. This is because you can most likely maximize the range that these devices purport to cover. So if your place is nowhere near fitting the description, buy a device with a longer antenna, or ask if it can be extended with an aftermarket one.
If you live in a place or you will use the device in a place where more people use walkie-talkies, consider buying the ones with more privacy channel options.
Depending on your needs, you may want to purchase a radio with some nice add-on features like VOX, power options, long battery life, an out-of-range alert,

a

digital compass, and is also lightweight and compact. This is especially important when you intend to use it for hiking, backpacking, or hunting.
Where to Get a GMRS License
The Federal Communication Commission is the regulating body responsible for managing and licensing the frequencies and electromagnetic spectrum that are being used in all the states and territories of the US. This is whether commercial or non-commercial, through the use of various devices such as radios, televisions, satellites, and cables.
The general idea is to promote efficiency and reliability through the use of the spectrum for public safety and emergency response.
The FCC requires that any individual operating a device like a two-way radio on the GMRS should get a license from the FCC before they can use its frequency and repeaters.
The GMRS license application is available online. Before you can apply, you will need to get an FRN number.  You may get it and apply at FCC.gov by choosing among the menu buttons the one that is applicable to you.
You may also apply through the FCC offices by filing the FCC form 605.
FRS vs. GMRS
Consumer two-way radios usually work on two types of frequencies, namely the FRS and GMRS. The FRS, or Family Radio Service, is a two-way, very short distance means of communication. You typically do not need a license to use that kind of frequency, so long as your radio unit does not transmit more than 0.5 watts of power.
A GMRS system is typically composed of station operators and two or more mobile stations. Most often, station operators serve as repeaters.
To be able to communicate through two-way radio, you must always press the push to talk button and release it when you need to hear the speaker on the other end.
Unlicensed radio operation for a device that is required to have a license is punishable by law. Either you get fined or you get imprisoned.
Never ever transmit on designated radio frequencies without a license, as it is prohibited by law and the FCC has ways to track you down. So be mindful.
Who Uses GMRS?
Since time immemorial, two-way radios and walkie-talkies have been used by many industries, especially during the times when mobile phones are scarce and, not to mention, the calls are so expensive.
But up to this day, many of these industries still use them, namely:
Construction companies
Contractors
Emergency response team, like a fire station
Government agencies
Hospitality industries such as hotels, restaurants, and resorts, among others
Manufacturing
Military and intelligence agencies
Oil and gas companies
Security services
Service industry such as logistics and towing companies
Transport services like taxis
Utility companies like telephone, cable TV, electricity, water, etc.
Requirements
Beside the cost of the GMRS license, there are certain things you need to consider. Before you can apply for a GMRS license, you should be able to qualify for the following requirements:
You should be at least 18 years old.
You should not be in any way, in any capacity, a representative of any foreign government.
You should only be using it as an individual and not for business.
Prior felony convictions, if any, should be disclosed.