If you are into fitness and health then surely you would have heard of the popular Gold's Gym as it has been in this industry for 51 years. It is an International co-ed fitness center which showcases a wide array of exercise equipment group exercise classes with personal trainers to assist you. Many have been curious about the Gold's Gym membership cost as the gym has been gaining popularity for their services and stability in the industry.
Cost Of A Gold's Gym Membership
If you want to stay fit or want to start getting back in shape then knowing the Gold's Gym prices would definitely be helpful for you. They offer a diverse set of amenities that will surely fit your need. Each area will have various amenities as well as calorie-crunching group classes which are taught by the best instructor in the region.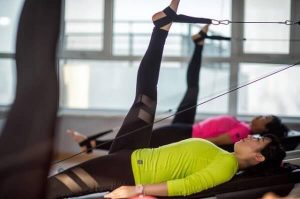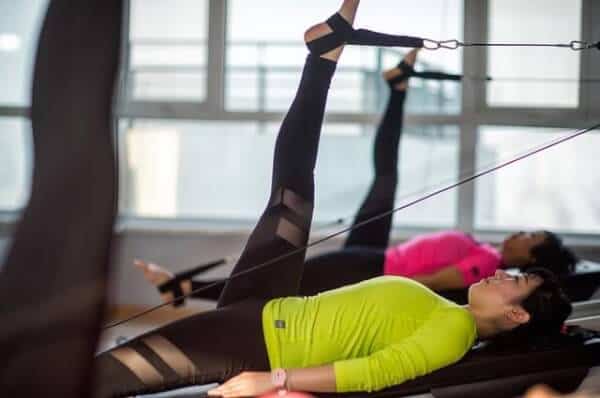 It is easy to become a Gold's Gym member, they offer no commitment with an easy-to-cancel policy. They have three types of membership with different inclusions. They have the Gold's Basic, Gold's Plus and Gold's Complete.
The Gold's Basic includes the use of Cardio equipment, circuit weights, and free weights and this costs only $9.99 per month which is fairly cheap than other fitness centers. If you want to add other facilities such as the use of the massage chair, access to 4 Gold's Gym clubs in the state, Basketball, the use of the Tanning equipment as well as special guest privileges then you opt to choose the Gold's Plus for only $19.99 a month.
But if you want more options to your gym experience then choose the Gold's Complete membership for only $29.99 a month. Aside from the listed amenities above, you can also join the following classes: TRX Classes, GFIT Functional Training, International Travel Plus as well as the Unlimited Group Exercise Classes and Spinning which includes Body Pump, Body Combat, Body Flow, Body Jam, Body Attack Aerobics Classes, Zumba and a lot of other classes you can join.
It is quick to note that there are no initiation fee or annual fee that you have to make to become a member of the Gold's Gym. The Gold's Gym membership cost per month is what you only have to pay. The Gold's Gym prices are very competitive and affordable as well.
If you are joining the gym as a single member there is no contract to sign, no enrollment fee, no annual fee and you would just pay the basic month of $29.99. But if you can come in as a pair then you can even save more. There is still no contract as well as enrollment and annual. You would only need to pay the monthly payment for you and your partner the monthly fee of $49.99 which will save you $10 if you enroll alone.
But if you choose to have your family join you to the group then the cost of 3 members will just be $69.99. That is a $20 discount if you come in and become a member of a trio. Great discount if you join the gym as a group.
Cost Of Other Services At Gold's Gym
Aside from their regular gym equipment and classes, the Gold's Gym also offers a lot of other services to their local patrons. They also offer personal training if you want a one-on-one session with a personal trainer. If you are a first-time PT client then the gym offers a 3-session personal training program for only $150. If you want to continue the program then you can pay $60 for a 1 time per week PT session. If you opt to go twice a week then the pay per session is only $57.50. You can also meet your personal trainer thrice a week and that will cost you $55 per session but if that is not enough for you and would like to meet your PT 4 times a week then the session cost is cheaper at $50 per sessions.
Gold's Gym also offers a Kids Club if you want to have your kids start early in staying fit and healthy. If you are already a member then you will only pay $5 per month for your Kids membership.
Cost of Gold's Gear
Gold's Gym has been around since 1965 thus they have already established their name and made their own gears and apparel suited for their client's need. Just like their membership, the Gold's Gym prices on their apparel is affordable as well.
They have an Elite Logo Beanie which cost only $16.99 as well as the Off-center Plate Flex fit cap sold at $19.99. They also have bags that you can put in your gym gears and equipment such as the OGIO Half Dome Duffel for $39.99 or the Roamer Two-Tone Backpack which is retailed at $24.99.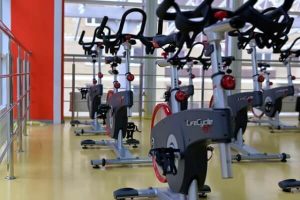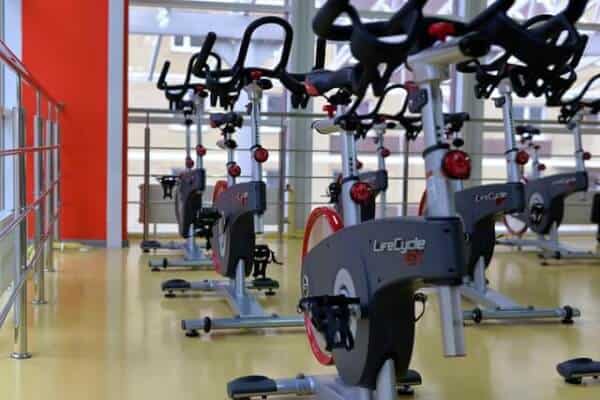 To stay fit and healthy you need to be hydrated so Gold's Gym also offers their personal line of drinkware that you can choose from such as the Silver Hard Core Aluminum Bottle for only $12.99 and the Black The Lil Shorty Aluminum Bottle which cost around $9.99.
They also have new products in their shops such as the Total Fitness Manual for only $29.99 and the Elite Shower Towel for $16.99.  You can also acquire their official T-Shirts and Stringer which cost around $19.99 which includes baby tanks, onesies and kids shirts for your little ones.
Cost Saving Tips On Gold's Gym Membership
There are ways to save on Gold's Gym membership cost. One of the ways is to join a free class by setting up a certain schedule so that you can check on how they facilitate their classes and see if you liked it. But if you are already decided to join Gold's Gym then why not bring a lot of your friends and family members. Remembers that you can save around $10 dollar per person if you add them to your group. The more people you bring the bigger the savings could be.
Also, haggle for a discount. Join the gym at the right time. Try inquiring during the end of the month when gyms are trying to meet membership goals. They may just give you a price break that you can't refuse.