The universe is one of the vast entities that is definitely worth exploring. In fact, there are a lot of enthusiasts who study astronomy, astrophysics, cosmology, and other related subjects to learn what lies beyond our Earth and the solar system. However, it is difficult to get a much closer glimpse of what is outside our planet without the right instrument. Good thing we have a telescope, and we have Mr. Hans Lippershey to thank for inventing such significant tool.
A telescope is an optical device that magnifies distant objects and makes them appear clearer and nearer to us. Apparently, we are only limited to what is visible to our naked eyes. We see the blue sky, clouds, the bright sun, the moon, and stars that look like tiny specks. But beyond these celestial bodies are no longer perceptible to us, that's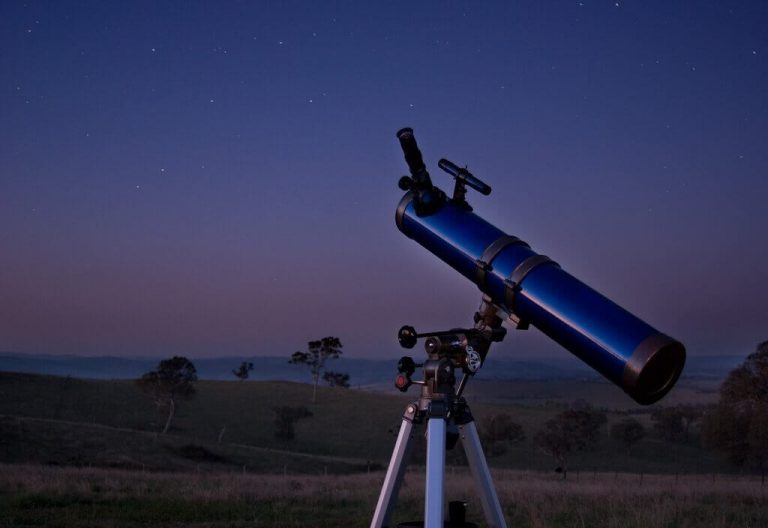 why a telescope comes in handy. So, how much does a telescope cost as of the present time?
Cost of a Good Telescope
Let's face it. A good telescope isn't a cheap item. So, if you want to buy one, you have to be certain that you choose a suitable telescope for your needs. With that said, the cost of a good telescope usually ranges from $300 to $3,000, depending on the type of telescope you need, the aperture size, the brand, features, and technical specifications. There are telescopes that cost less than $300, but there are of low-quality, and they are typically designed for children's use.
Types of Telescopes and their Prices
The two basic types of telescopes are refractors and reflectors, and the main difference between the two is the objective or simply known as the lens.
A refractor telescope has a glass lens, which is located at the front of the device. It works by bending or refracting the light as it passes through the objective. Meanwhile, a reflector telescope is designed with a mirror lens, which is near the telescope's rear. Like how a mirror works, this type of telescope works by bouncing off or reflecting the light as it hits the mirror lens. For everyone's information, there is a third type of telescope called a catadioptric, which has both glass and mirror objectives.
Based on some online sources, reflector telescopes have the lowest telescope price, which is, at least, $45. The telescope for kids is usually a reflector, and the estimated cost is $50. The Dobsonian reflector telescope has the biggest aperture, and you can buy it at a price of more than a thousand dollars. The cost of a refractor telescope ranges from $200 to $1,500 or higher.
The highest price available on the market goes to a catadioptric telescope, which can go as much as $5,000. It has the said price because of its sophisticated and state of the art features. The least price is $500 but has high-quality specs that are worth the price.
Prices of Telescope by Brands
There are many brands of telescopes, but according to Love the Night Sky, the most popular telescope brands are Celestron, Meade, Orion, and Sky-Watcher. Let's take a look at the prices and see how each of them differ.
Celestron
Celestron offers a wide range of telescopes for beginners, intermediate users, and for advanced users. The prices run from $42 to as much as $10,000. The telescope with the lowest price is designed for people who love to travel. The most expensive option is a CGE Pro Computerized Telescope, which comes with 14-inch optical tubes. Evidently, this sophisticated device is designed for advanced users.
Aside from telescopes, Celestron also provides other optics products such as optical tubes, binoculars, monoculars, spotting scopes, microscopes, and other types of lenses and accessories.
Meade
For this brand, the telescope price ranges from $49.95 to $20,499. Meade offers 11 telescope series, and each has a unique price range. These are the following:
ETX Observer $349 to $699
Infinity Telescopes $49.95 to $249.95
LightBridge $699 to $1,999
LS Telescopes $699 to $1,999
LX200 Telescopes $1,599 to $1,999
LX600 Telescopes $4,699 to $20,499
LX70 Telescopes $399.95 to $1,099.95
LX850 Telescopes $6,399 to $9,699
LX90 Telescopes $1,799 to $2,899
Polaris Telescopes $149.95 to $249.95
Series 6000 APO Refractors $999 to $2,999
In addition to telescopes, Meade also sells other products like optical tubes, sports optics, weather stations, optical parts, and accessories.
Orion
This is another well-known brand that has different kinds of telescopes. Orion has telescopes for kids and beginners. It also offers intermediate, computerized telescopes, Dobsonian telescopes, and telescopes designed to let you see comets. Here are the prices:
Telescopes for Kids $69.99 to $199.99
Beginner Telescopes $49.95 to $644.99
Intermediate Telescopes $229.99 to $2,474.95
Computerized Telescopes $329.99 to $3,499.99
Dobsonian Telescopes
Classic$239.99 to $629.99
IntelliScope$479.99 to $2,299.99
Truss Tube$1,499.99 to $3,499.99
GoTo$999.99 to $3,499.99
Build-A-Scope$276.99 to $1,984.99
Telescopes for Comets $399.99 to $1,699.99
Orion also sells telescopes of other brands. In addition to that, there are other products that you can avail. It sells birding binoculars, spotting scopes, big binoculars, and astronomy binoculars. It also has accessories such as eyepieces, filters, mounts, tripods, and a whole lot more.
Sky-Watcher
Sky-Watcher is a global company that has stores in Europe, Africa, Asia, Oceania, North America, and Latin America. It offers eight categories of telescopes, and these are the following:
Esprit APO around $650
Black Diamond ED Refractors
Refractors
Reflectors
Astrophotography Reflectors
Dobsonians starts at $303
Maksutov Cassegrains
Maksutov Newtonians
The prices of the telescopes are not displayed on the Sky-Watcher's website. But based on Amazon.com, the prices range from $304 to $2,105. Other products it sells are mounts, tripods, and telescope accessories such as tube rings, counter weights, motor drives, eyepieces, and imaging items, just to name a few.