If you want to have a bit of color on some parts of your hair, then hair highlights would be an ideal option for you. For starters, the process of hair highlighting typically involves the application of hair color or lightener on the hair strands. Once it's complete, the highlights do not only complement the natural or artificial color of your hair, but they also make your locks appear thicker and fuller.
Prices of Hair Highlights
Now that we have learned what hair highlighting is all about, it's time to know the cost to highlight hair.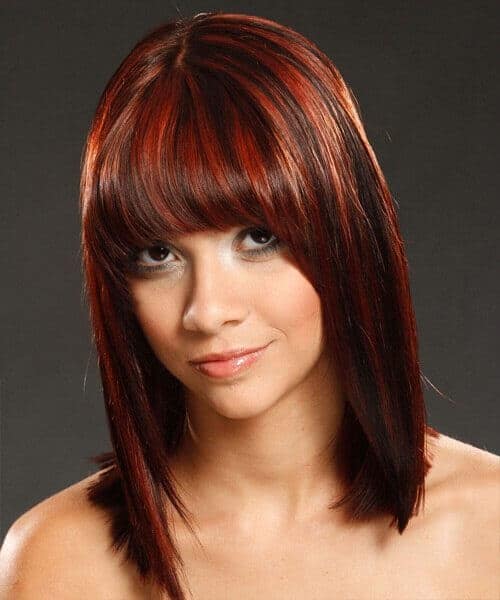 This is a common salon service, but there are some people who can do the highlights by themselves. For this discussion, let's get to know the highlights cost at a salon first.
The cost of hair highlights can range from $40 to $300, depending on the location of the salon and the scope of highlights. A high-end salon in New York, for example, charges around $115 to $163 for a partial highlighting, while $160 to $300 for full head highlights. The prices can still go up if you get the services of a highly coveted hairstylist.
There are some instances when a salon charges per hour or for every foil. If this is the case, the price starts at $25 per hour. According to HairFinder, it generally takes one to three hours to complete the session, and it already includes the styling time. Shorter hair can consume less time, but it's not always the case.
"Women with longer or thicker hair, or those who are getting full highlights, can typically expect to pay a bit more," as stated in an article published in Angie's List.
But if you choose to have the highlights at a parlor, you can save a lot since the cost is just between $40 and $50. And just because it's cheap, it doesn't always mean the quality is poor. There are talented hairstylists who work at low-end establishments but can still deliver the same type of service provided at an expensive salon.
Additional Costs
Apart from the cost of hair highlighting, there are additional fees that you need to budget as well. Before the highlighting process begins, your hair needs to be washed and shampooed, and this can cost, at least, $15. If the stylist recommends a haircut, then you will have to pay around $40 to $73, depending on the salon's location.
A Do-It-Yourself Hair Highlighting
If it seems like the costs are too high for you, don't worry. You can do the highlighting yourself. All you have to is purchase the necessary highlighting materials. You need a kit that contains a cap, spatula, brush, and a fingertip application, costing around $30 to $40. Once the highlighting process, you need to moisturize your hair using a conditioning treatment that costs $4. After which, apply a toner that costs $13. All of these items can be bought at a cosmetics department or drugstores. To know the whole process, you can click here.
A piece of advice, though, hair highlights can be a bit tricky to perform, but you can be able to master the techniques through practice. Otherwise, a hairstylist at a salon would be a much-preferred option to do the highlighting for you.