Do you love flying but want it to be more personal than piloting a commercial airplane? Then, perhaps, flying a helicopter is more appealing to you. Find out what you need to do to achieve that goal and how much does a helicopter license cost.
Average Cost of Helicopter License
The average cost of getting a helicopter license ranges from $14,600 to over $50,000, depending on which school you train at and whether it's toward earning your private or commercial helicopter pilot license.
The amount you will have to spend on the helicopter license fees to be rated as Certified Flight Instructor (CFI) ranges from $38,000 to as high as around $80,000. This includes instrument rating.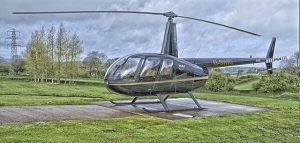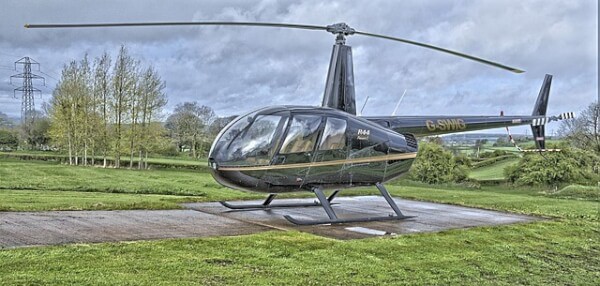 If you have been certified in a fixed-wing aircraft, you will likely spend just around $8,000 to $10,000. This is because your flight hours will be credited toward the logged time required to get a helicopter license.
What is included?
The helicopter flight school cost in a pilot academy includes a complete set of helicopter training with certifications. These training sets typically include:
Texts and materials
Allocated hours of dual flights
Allocated hours of solo flights
Allocated hours for ground training
Allocated hours for

p

re and

p

ost

–

flight
Allocated hours of helicopter rental for

the

practical test
Computerized FAA written examinations
Additional Costs
Some of the additional expenses on top of the helicopter pilot training costs you may incur during training are the following:
Medical certificate costs between $100 and $200.
Using

a

flight simulator costs around

$150

per hour.
A headset rental may cost around $5

to $15

. However, you may consider buying your own for

$150

up to

$1,600

depending on the brand.

Helicopter

insurance

costs,

which might be

General Liability

insurance, typically range from

$87 to $109 per month

.
Student registration may be charged $100 t

o $200

.
When you are from another country,

the non-refundable processing fee is around $130, and

student registration would cost around $200.
Some schools offer discovery flights that

consist of an

hour of ground instruction and another half-hour of actual flight training

. This is

to test the waters

first,

so to speak, if flying is really for you. These flights range from

$375 to $775

depending on the type and model of the helicopter

.

If you want to stay in the vicinity of the campus for convenience, weekly housing would cost around $180 to $200.

However, this largely depends on location so it could be way higher

.
Factors Affecting Helicopter License Fees
Lots of factors come into play when you are trying to tally what you will be spending overall. Some of the important considerations price-wise are the following:
You may choose between getting a private license or a commercial license with or without an instrument rating. This choice also dictates the number of hours you have to train, which naturally translates to additional costs the longer it takes you to complete the course.
A commercial license requires 150 minimum hours and 100 Pilot in Command hours. On the other hand, a private license only requires 40 hours.
You may also opt to become a Certified Flight Instructor. However, you are expected to have at least 200 hours of solo flying to qualify.
Choose your training ground wisely. It is best to do research to get an idea about the cost of flight school, student feedback, etc. to get the best deal.
You may locate different helicopter flight schools and academies by contacting any local Federal Aviation Administration or FAA Flight Standards District office.
If you have a private pilot's license on a fixed-wing aircraft, your flight hours will be credited toward the required number of hours for a helicopter license. This is a big plus for your savings and, of course, your time and effort.
Flying is a very sensitive and risky endeavor, and you may want to make sure you know everything before you are allowed to take charge. So your ability to learn faster would definitely make a big difference in the cost.
Pilot school or private training
The choice between training privately and attending a pilot academy would have a bearing on the helicopter pilot license cost. There are pros and cons for each type, so you will surely be torn between convenience and cost.
The cost of helicopter rental
The rental cost of the helicopter and the number of hours you need for each type of license you target would make a difference in your total expenses.
Whether you hire an instructor for your private training or you need additional instructions beyond your school training hours, your instructor rate will be a big factor in the cost of helicopter flying lessons and overall training expenditures.
The Essentials
Below are some of the crucial elements in obtaining a helicopter license:
Your overall health is critical to making or breaking it in the aviation world. You should be able to pass vision, hearing, and psychological tests prior to taking the practical examination.
Please keep in mind that you are at high risk of losing a hefty investment on all the training expenses if you fail the medical and psychological examinations.
Passing a written examination
This is a prerequisite to the practical test phase. If you train at a flight school, you will have no problem finding a testing center to take the test.
But if you train privately, you will need to locate an FAA-certified testing center to schedule an exam. The practical test measures your overall knowledge of the various pre-flight procedures, aircraft navigation, and emergency operations, as well as airport and heliport operations.
Your flight instructor must certify that you are ready to take the practical test.
Save on Cost
You may not realize it, but learning to fly a helicopter is way more expensive than learning to fly an airplane. And this fact drives away aspiring helicopter pilots and they find another career.
However, there are some options you can consider in pursuing this dream of yours without actually spending a fortune. One of these is by joining the military.
Of course, you can't be accepted automatically as you will have to qualify for the eligibility requirements. However, once you are accepted, you will be able to save as much as $60,000.
Aspiring helicopter pilots joining the army would need a little more than will and determination to qualify for the subsidized training. That's because you will have to be an officer first, and this can only be achieved if you have a bachelor's degree. You have to be on active duty and not just in the Army Reserve.
In the army, you will be flying CH-47 Chinook, OH-58 Kiowa, UH-60 Black Hawk, and AH-64 Apache helicopters.
The navy is almost similar to the requirements of the army in the sense that you need to have a bachelor's degree and be an officer to qualify for the Officer Candidate School. Once completed, you will be required to finish the six-week course on air indoctrination.
U.S. Navy helicopter pilots fly SH-60 Seahawk helicopters in carrying out their missions. These include conducting search and rescue missions, surveillance, and taking part in warfare.
To become a Marine pilot trainee, being an officer is also a prerequisite. You will go through basic training, and afterward, you will need to complete the basic aviation training that lasts six weeks.
Next in line is the primary and advanced flight training, after which, you will subsequently receive a field assignment. How do you like to fly a UH-1Y Huey/Venom, a CH-53E Super Stallion, an AH-1Z Super Cobra/Viper, or a tilt-wing MV-22 Osprey?
If you imagine yourself flying the MH-65 Dolphin or MH-60 Jayhawk helicopters as part of military missions or search-and-rescue operations, then, training under the U.S. Coast Guard is the way to go. Once qualified, you will be required to undergo 17 weeks of training at an Officer Candidate School.
Subsequently, you may be assigned to attend helicopter pilot training. However, after you have completed this training, you will be required to return to the Aviation Training Center for a one-week proficiency course once a year.