Does the hem of your pants need repairing? You are probably having a problem as to how your pants will match your height and not reach the ground when you wear it. Not to mention, clothes like pants needed to fit the person who will wear it as this can be one of the things that will make you look good. If you read further you'll know how much does it cost to hem pants.
Average Cost to Hem Pants
The cost to hem pants on average will lie around $20 to $50 depending on the seamstress. Some professional seamstress may offer it at $10 and some may even go above $50 for the price of their hemming service as the work is labor based and will depend on the hours it will take to finish hemming your pants. The rate may also vary if you needed your pants hemmed as soon as possible.
Some tailors or seamstress charge differently depending on the type or clothing of your pants though if they are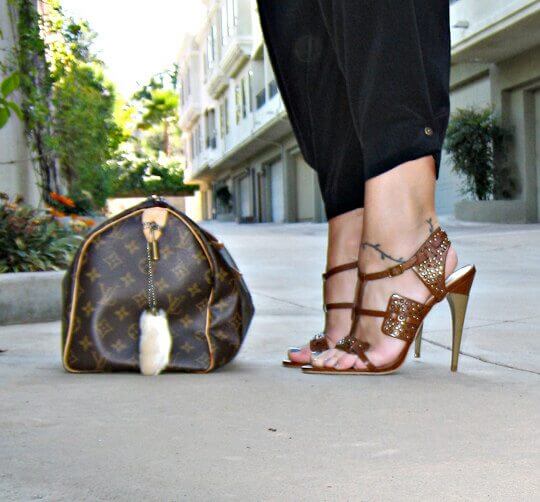 working under a business standard pricing may apply like $10 to $20 for dry cleaners. Commercial tailors or alteration house located inside malls may price you at a minimum of $35 just to hem your pants plus the price you need to pay for the alteration.
So average hem pants cost will start at $10 or less depending on where you will take your pants for hemming. Prices are very subjective based on many factors like:
The average city living costs.

The city storefront rental rates or taxes. This includes tailoring shops located in malls.

The tailor or seamstress' skill level or experience.

The competition one tailoring shop has from the others.

The complexity of the tailoring job needed by the client.
Price of a DIY Hem Pants
A do it your pant hemming price may cost you less than letting a professional seamstress or tailor to do their job and if you plan to take it to a tailoring shop. This job may take your time and patience if you are not knowledgeable when it comes to sewing either by hand or through a sewing machine.
Man Made DIY has provided a step by step process on how you can hem your own pants. Read on to know the process!
First of all, if the average hem pants cost still does not fit in your budget then you can follow these steps to guide you on how you can hem your own pants.
Provided below is a DIY process of hemming a dress pants. This may need a sewing machine if you know how to use one and prefers to use it but a needle and thread would do the trick.
You'll need a needle, matching thread, scissors, a tailor's chalk, ruler, iron/board, and if you prefer to use it, a sewing machine. Make sure the sewing machine has a zigzag stitch.

ManMade DIY has provided steps on how to put chalk marks on your pants properly. You may need to read it out to get the proper marks on your pants and make sure the size will fit you.

Once you are done with marking your pants, you may need to roll over the cut ends of the pants' fabric to secure them if you are doing the sewing manually.

You will need to mark ½'' on the hem of your pants so that it can be pressed to leave a clean edge where you will be sewing with just a thread and needle. If you are using the sewing machine you can skip this step and proceed to step 7.

When you are done marking ½'', start cutting the excess of the pants.

If you are rolling then press the extra ½'' so it will stay flat while you start sewing.

You can start stitching manually on the inside of the clothing of your pants that secures the raw edges or you can use the zigzag stitch of your sewing machine.
If you are using the zigzag stitch of your sewing machine the size of the stitch must be about a 1/4″ wide, and a little bit less than 1/8″ in between stitches. Getting it too big won't be good as the stitching will not work properly and may not encase the raw edges.

 

Doing it too small, then you might end up stretching the fabric of your pants which will be more difficult when you sew up your hem for the final touches.

Make sure you sew all the way around and that your stitches overlap. When done, lightly press the fabric to see any stretched areas in your pant's fabric. Just be careful not to press around the hem line.

You can now sew your hem starting from the inseam and folding the fabric to the hem line.
There are also a lot of videos like do it your tutorial for hemming dress pants without the use of a sewing machine. This is good for you if you prefer watching the demonstration than reading it and looking at pictures.
Another tip for those who do not know how to sew or use a sewing machine, you can read below a do it your guide. This do-it-your process of pant hemming price may cost you a few dollars just for one item that is very much needed to get the job done.
You will need your pair of pants (of course), an iron, and a no sew glue or better yet an iron down hem tape. The glue is available at any grocery store or at CVS, though in Amazon it has an estimated price of $15. The tape works stronger than the glue and is around $5.45.
Iron your pants' legs first as this will help a lot though it is not that necessary to do this.

Lay your pants on a hard and flat surface.

You may use a small nail if the glue does not come out of its tube.

Spread the glue on one side of your pants' original hem. Do both of the legs one at a time only.

Then fold your pants' legs over themselves like rolling them up. Make sure you press firmly to make sure the glue is set in place.

Flip the pants over and do the same thing you did on the other side. Be sure that they match!

After both sides are glued perfectly and evenly put anything heavy on top of the glued hems to hold them in place while you wait for the glue to dry.
The glue can hold through gentle wash cycles if you are worried it will just wear off. Still, you can choose the other option of using the iron down hem tape. Just follow the steps above changing the glue for the tape.