Holiday Hair Salon is owned and operated by Regis Corporation which is a worldwide leader in the salon industry. They are well known for their award winning stylists who are trained and educated at top schools for hair which teaches hair maintenance, haircuts, styles, color and more. Their pool of talented stylist are friendly and professional and will give you the right advice that you need. The Holiday Hair prices vary depending on the services that you will use but what is sure is that you will get the satisfaction right after stepping out of the salon.
Cost Of A Holiday Hair Haircut
Holiday Hair has been around for the longest time. They started 35 years ago and has grown to become one of the leading Hair Salon in the country. Now, the salon has around 153 branches and has become a leading franchise for hair salons. The Holiday Hair haircut cost differ depending on what hair service you would like to try. Whether you want to cut your hair or to color it, they have a service available just for you.
Their Holiday Hair prices have a different rate if you choose to be assisted by a junior stylist or a senior stylist. Here are their basic fee:
| SERVICE | JUNIOR STYLIST | SENIOR STYLIST |
| --- | --- | --- |
| Shampoo, Cut and Style | $20.00 | $22.00 |
| Kids Haircut | $12.00 | $14.00 |
| Cut and Color or Perm | $10.00 | $10.00 |
| Hair Color | $45.00 | $47.00 |
| Color Highlights | $55.00 | $57.00 |
| Perm | $50.00 | $52.00 |
| Hair Relax | $50.00 | $52.00 |
| Shampoo and Style | $12.00 | $14.00 |
| Special Hair Cut Style | $20.00 | $22.00 |
| Face Wax | $10.00 | $10.00 |
| Service Charge | $5.00 | $5.00 |
Holiday Hair haircut cost has various services offered to their loyal patron. Their fee differs upon who will attend to your service. If you choose the package which includes shampooing your hair plus haircut and styling then a junior stylist will cost around $20.00. But if you want a designer stylist to do your hair for you then you would need to shed an extra $2.00 on your budget as their rate is higher at $22.00.
They also have a different rate for kids who wants to sport a fashionable hairstyle. Their kid's rate will range from $12.00 to $14.00 depending on the stylist that are available during your visit. They also have a separate package if you choose to have your hair cut and colored or cut and permed but it will only cost you $10.00.
The Holiday Hair prices have affordable rates but the most expensive service that they have is their color highlights. It is a tedious process and will take a lot of precision so that the highlight will come out natural and clean. This service will cost you around $55.00 to $57.00.
If you have a favorite stylist and would like to use their services at a specific time then you would need to setup an appointment. To do so you would have to pay their service or appointment charge worth $5.00 whether it is for a junior stylist or a senior stylist.
Fees Of Other Services at Holiday Hair Salon
Aside from their usual services such as haircut, hair color, waxing and perming, they still have other services offered to their clients, one of them is the Bangs Trim. The Holiday Hair haircut cost for trimming the bangs will cost around $5.00 whether a junior or senior stylist is doing the cut.
You can also avail of their Updo service if there are any special occasions that you have to attend and the service fee for this is only $45.00.  You can also have a Hair Straightening–Keratin Treatment done to make your hair bouncy and shiny at the same time and this cost really cheap at only $10.00.
Cost Of Products For Your Hair
Your hair is considered as your crowning glory thus it is just right that you take care of it. Now that you have transformed your hair with a nice hair cut or maybe you have done some hair treatments and design, the next step that you need to do is to keep your hair flawless and beautiful.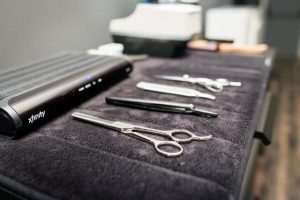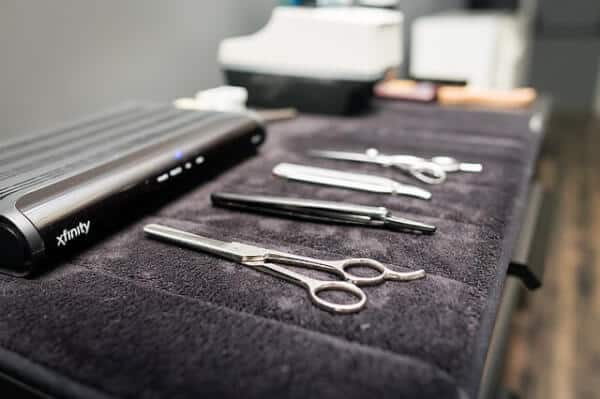 One product that will definitely keep your hair moisturized is the All Natural Body + Hair Oil – Hydrating and Nourishing BUTTERelixir. This product will help your hair add a natural radiance to it. It will serve as a leave-on conditioner that you should apply to your hair when it is still damp. It is retailed at $26.00 per bottle.
You can also protect your hair from the damage of chemicals and heating tools by using ArtNaturals Argan Oil Hair Mask with a deep conditioner. It protects and smoothens your hair as well as heals scalp and hair follicles while restoring the natural bounce of your hair. This product only cost $14.95 for an 8 oz cup.
If your hair is falling due to the chemicals that were put on it during treatments then there is no need to worry as you can purchase the Active Wow Argan Oil & Organic Botanicals Anti Hair-Loss Shampoo. It is a 16 fluid Oz shampoo which cost only $24.99. Its ingredients includes Biotin, Caffeine, Saw Palmetto, Argan Oil, Nettle, Pumpkin Seed, Keratin, and Green Tea which will help your hair grow.
Tips On How You Can Save Cost At Hair Salon
The first and important thing you need to remember if you want to save cost on hair salon treatments is to take a look at the add-on products in the services given. Ask the stylist if you can remove the additional conditioning treatment and products if you only want to have your hair cut.
Another way to save on cost is to choose a junior stylist. You might be thinking that hiring a senior stylist is better because they have more experience but a junior stylist has been trained the same way as they did and a senior stylist was once a junior stylist as well.
You should also check for sale and discount prices at your favorite salon. Most of the time they will give special prices to local patrons as well as package prices if you try out several services.