The hoverboard is first seen in the movie Back to the Future. It is described as a levitating board that is used as a personal transportation. The term hoverboard is used to address a self-balancing scooter that has been introduced in 2014. Unlike the hoverboard that was seen in the movie the hoverboard that is available on the market today is a two-wheeled board that looks like a conventional scooter except that it balances itself.
Hoverboard varies from features to prices. Before you went to your local store to purchase your very own hoverboard you might want to know how much does hoverboard cost.
Cost of the Hoverboard According to their Functions
Hoverboard price varies depending on the function that is installed to the device. They come in different shapes and sizes. There are many others of these products that are custom-made to fit the features that the shoppers want.
If you don't know how to use the hoverboard and no prior experience in using this form of transportation the Swagtron T1 is the hoverboard that might be fit for you. It is suitable for those hoverboard fanatics that are just beginning to learn the quirks of this device.
It comes with a preinstalled safety features that help promote the safety of the rider in their desired location. This hoverboard price is around $300 – $350.
For hoverboard that can go to any kind of terrain, it will require larger wheels to easy overcome the difficulties that you might encounter without losing you balanced. These hoverboards are strong and durable and have a long battery life for you to enjoy riding any time of the day.
Hoverboard of this kind cost around $700 – $750. It comes with an optional Bluetooth speaker feature.
Not everyone is fortunate enough to purchase hoverboards and some even come with a specific weight requirement. The FutureSaw hoverboard is built with the highest quality UV case and high-intensity magnesium aviation frame chassis.
It enables the device to carry a rider that weighs up to 285 pounds. It even comes with a two front-facing light that uses the latest LED diode technology. This enables the rider to see the road. The price of this hoverboard is around $600.
In general, the most commonly used hoverboard price from around $300 – $1,500 and more.  The price differs mostly due to the installed accessories that shoppers often installed in their hoverboard. Some hoverboard contains a built-in GPS and there are even those with a built-in speaker and locks.
These cool devices are available online. It can also be purchased in stores that sell big boy toys. You can even find this in toy stores and local retailers that sell this product.
Hoverboard Prices in Online Stores
When you want to procure something without the need to go to the store and stand in line in counters to pay your purchase, you will most likely to purchase it in online stores that can be accessed anywhere and anytime.
Hoverboard Repair Cost
Nothing last forever and even the sturdiest tables get broken at times. If you wish to procure a hoverboard you must also want to consider how much does it cost to repair a hoverboard. Hoverboard contains a part that can easily be damaged and repair if the right parts are available for sale. There is dealer online that offers replacement services for the damaged part of the hoverboard. Provided that you know how to change some components there are parts that are available where you can do the replacement yourself.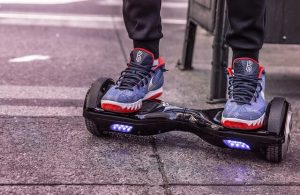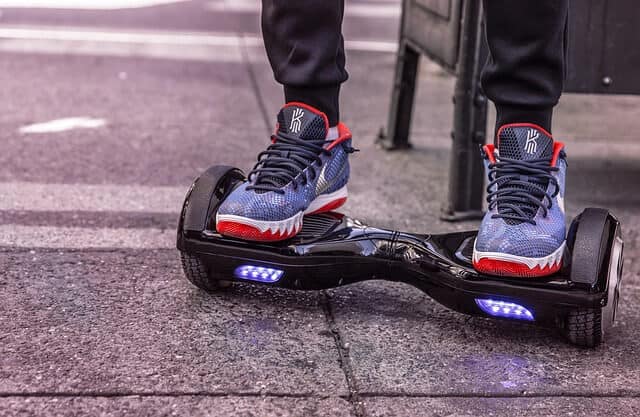 Motherboard Replacement – like the CPU in a computer once the motherboard is not functioning well you might consider having it replace to avoid unwarranted accident to occur while you are using the hoverboard.
A motherboard replacement cost $160 when done at a dealer. DIY repair hoverboard motherboard replacement will cost $90.
Gyroscope Replacement – gyroscope sensor board is the one controlling the wheels of the hoverboard. A malfunctioning gyroscope can be dangerous.
Replacing them is necessary for the safety of the rider. A gyroscope replacement done by a dealer cost $130 while a DIY repair cost $50.
Motor Replacement – motor are responsible why the wheels of the hoverboard running. If your motor is not working you might need to replace it with a new one. Motors are most often the first one to be broken in any devices.
A motor replacement cost, when done by a dealer, is $170 while DIY motor replacement cost $100.
Charging Port or Power Button Replacement – every device that runs on a battery or electricity have a power button or a charging port. When charging port or power button get broken people often mistaken it that the whole device is completely broken.
Power button replacement is common among gadgets and other devices due to excessive use of this part it is the first one that will need to replace same goes for the charging port. A charging port or power button replacement cost $40 when done by a dealer whereas the DIY alternative cost $20.
Hoverboard Frame – hoverboard frames are made up of metal mostly alloys and is protected by a shell to keep it safe from damages it might acquire. The hoverboard frame also protects the motherboard and another internal component that is responsible for the hoverboard's overall function.
Hoverboard frames are available in the market and cost around $185 if done with a dealer that specialized in fixing hoverboard frame whereas in a DIY project it will cost $100.
Hoverboard Shell – most hoverboard frame is made up of plastic and plastic can easily be broken. An unexpected collision against any hard object can cause a crack in the frame of your hoverboard.
A crack in your hoverboard is an unsightly thing. Replacing the hoverboard shell cost $150 if done by a dealer whereas a DIY project cost $70.
Hope that your question with regards to how much does hoverboard cost are answered. If you are thinking about the cost of the most expensive hoverboard available in the market is today it cost approximately $14,900. It enables the rider to hover without the use of a wheel. It is called the Arcaboard and is powered by 36 electric ducted fans with a maximum thrust of 230lbs.