The human resources (HR) department of any business plays a critical role in maintaining employee satisfaction and keeping a company lawsuit-free. However, most businesses, especially small ones, don't have enough budget or staff to handle all HR tasks. To solve this, companies turn to outsourcing HR. With HR outsourcing, you can offload non-revenue-generating responsibilities – payroll, benefits, and tax compliance – and focus on doing business.
If you're planning to switch to an outsourced HR, the first thing you need to consider will be the cost to outsource human resources. This is where price estimates become valuable in anticipating HR outsourcing costs.
Average Cost to Outsource HR
The average cost to outsource HR ranges from $45 to $1,500 a month. This depends on the number of employees and the services offered by the human resource outsourcing (HRO) provider. In terms of percentages, the usual rate for an outsourced HR is between 4% and 8% of an employee's gross monthly salary.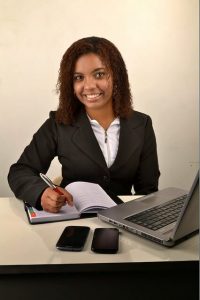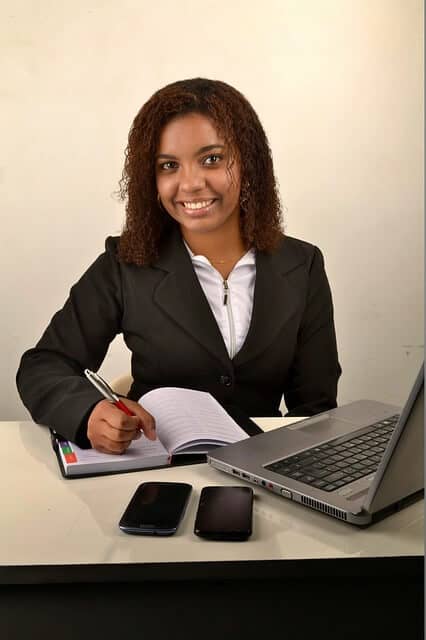 There are two ways in determining HR outsourcing costs: a fixed monthly fee or a percentage of an employee's monthly income.
Using the fixed fee method, small businesses can expect to pay between $20 and $200 for each employee per month. Big companies, on the other hand, typically pay a fixed monthly fee of $50 to $500 per employee. Fixed fees are based on the services ordered and number of employees. Most HRO providers offer discounted per-employee rates for large-scale HR outsourcing.
If you prefer the second method, HR outsourcing price will be around 2% to 10% of an employee's annual salary. However, base salaries can change. When your employee gets a raise, the HRO provider will automatically get a raise too. To avoid paying more, percentages should be based on the employee's salary at the time of hiring the HRO provider.
Before choosing an HRO provider, employers usually require a human resource audit from a candidate HR outsourcing company. This is to determine what HR solutions are needed and to estimate the cost to outsource human resources. Most HRO providers charge between $300 and $500 for this kind of service.
If recruitment services are required, expect to pay a few thousand dollars, particularly for large businesses. Depending on your agreement with the HRO provider, this amount may also include designing and placing the recruitment ads.
For reviewing and auditing company policies and HR manuals, the average cost ranges from $200 to $500. Meanwhile, other HR tasks such as psychological evaluations, background checks, and drug screenings for prospective employees may cost $25 to $50 for each applicant.
A lot of HRO providers also offer services through an "all-in" package. A standard service package with insurance, worker's compensation, and 401(k) can cost $75 to $130 for each employee per month. On top of that, most HRO provider also require a setup fee to be paid upfront. This initial payment normally costs around $500 to $2,000.
An example of an "all-in" service package is the one offered by Helios HR. This HRO provider offers a dedicated team of professionals to do wholesale HR tasks. The average cost for a Helios HR team ranges from $3,500 to $12,000 per month. Meanwhile, a 50 to 75 person company can benefit from a Helios package for $8,000 a month.
Meanwhile, ASPs (generally web-based HR solutions) offer specialized services and costs around $900 to $500,000 per year. This amount is determined based on the level of specialization or complexity of the rented software or application.
To give you an idea of how number of employees influence the cost, here are examples from three HRO providers. All prices shown are salaries for each employee per month unless indicated otherwise.
Justworks

2 to 4 employees – $79
5 to 24 employees – $69 (with benefits); $49 (without benefits)
25 to 99 employees – $59 (with benefits); $39 (without benefits)

TriNet

5 to 9 employees – $155
10 to 19 employees – $140
20 to 29 employees – $135
30 to 49 employees – $125

PriorityHR

less than 6 employees – $3,000 (annual)
7 to 25 employees – $10,000 (annual)
26 to 50 employees – $20,000 (annual)
Cost Factors for HR Outsourcing
Like any professional service fee, the cost to outsource human resources also vary depending on several factors.
There are three general categories for HR outsourcing services: PEOs, BPOs, and ASPs. To distinguish one from the other, check for the services they offer and their terms on employee accountability.
Professional Employer Organization (PEO)
A Professional Employer Organization (PEO) can be more accurately described as a co-employer and business partner. It assumes all legal responsibilities over your employees and decides everything related to HR – from hiring to salaries to firing.
Business Process Outsourcing (BPO)
BPO stands for Business Process Outsourcing. It's primarily focused on contracting a specific business process to a third-party provider. A BPO can handle both back office and front office jobs, so it's not limited to HR tasks. BPOs are usually associated with customer-related services and IT-based business processes.
Application Service Provider (ASP)
An application service provider (ASP) delivers access to certain applications and software to companies via a network. ASPs allow you to rent a remote software instead of installing hundreds of megabytes of that software on your computer.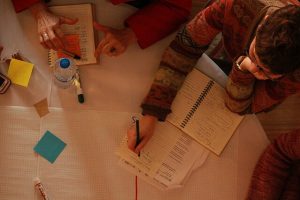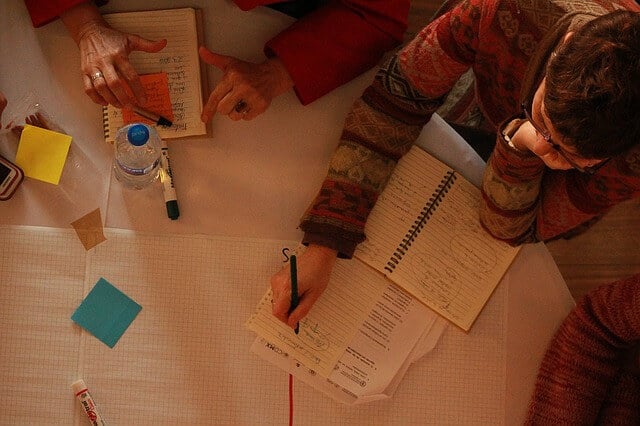 Depending on the size of your business and the human resource solutions required, most HRO providers offer two service options. The first is the "all-in" approach, which means that the HRO provider will handle all HR-related tasks. The second option is the "a la carte", which allows the employer to select only the services they need.
When chosen and implemented successfully, the money you spent on HR outsourcing costs will definitely yield high return on investment. Now, would you still choose to be overwhelmed with HR tasks or would you rather focus on growing your business?