Immigration is a great demographic phenomenon and a cause of population growth in the Unites States. The US Immigration law is very complex and diverse and many are hoping to get hold of a permanent residency. Because of the many advantages of a permanent residency, people are looking into ways to get into the country legally and wants to know how much does an immigration lawyer cost.
Average Cost Of Hiring A Immigration Lawyer
Lawful residence gives a foreign national the right to work and live in the United States. This gives you the right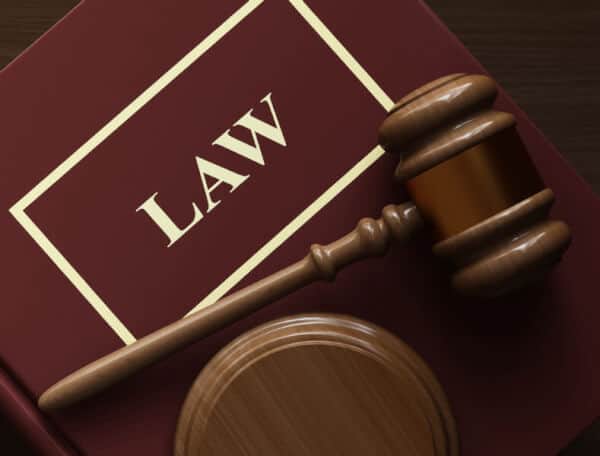 to apply for any job that you want and still stay inside the country even if you are jobless. The immigration in the US is based on the reunification of families, immigrants with skills, protection of refugee as well as the promotion of cultural diversity.
Expense For a Family-Based Immigration Lawyer
Immigration attorney fees differ depending on the Immigration Principle and the case that you would apply for.  If you are applying for an I-130 or the Petition for Alien Relatives, an initial attorney fee will cost $800 with a filing fee of $535. The Total Attorney's Fees, Filing, and Other Fees would cost you $1220 in total.
If you choose an I-485 case or application for Permanent Residency, you would likely pay an attorney $2300 for each person with a filing and other fees amounting to $1675. You will pay the same amount if you apply for Employment Authorization and Travel Documents.
If you are applying for a K-1 (129F) + Consular Processing or Fiancé Visa, The attorney fee is worth $1,800 with a filing and other fees worth $535 + $492/person. There is also a Visa for a Nonimmigrant spouse with a lawyer fee of $1800 while the Re-entry lawyer fee is worth $500 with a processing fee of $575.
Employment-Based Immigration Attorney Fee
The United States offers various ways for immigrants who have skills that are beneficial to the economy of the country. They can either stay on a temporary basis or for permanent work but the cost of immigration lawyer will be determined on your application.
An NIW or National Interest Waiver will have an attorney fee worth $2,500 and a filing fee worth $700. If you are applying for the Program Electronic Review Management (PERM), there is no filing fee but you need to pay an attorney worth $2,000.
If you already have a PERM and will apply for an Immigration Petition for Alien Worker, the attorney fee is $1,500 and the filing fee is $700. But if you are applying for an EB-1A or a Green Card for an Alien of Extraordinary Ability, you would have to pay your lawyer $2,500 plus another fee upon approval worth another $2500. The EB-1B Visa – Green Card for Outstanding Researcher/Professor also has the same fee.
If you are a manager or executive and will be transferred to the country then you would need to apply for an EB-1C which is a Visa Green Card for Managers and Executive Transferees. The attorney for this type of Visa is only $2,500.
Other Immigration Lawyer Fees
There are other Visa options that you can choose depending on your needs and requirements. If you want to file an N-400 or an application for Naturalization. This type of Visa will cost you an Immigration attorney fees amounting to $800/person.
If you are also applying for N-470, Application to Preserve Residence for Naturalization the attorney fee will cost you as much as $1,130. There is also a Visa for a Third Country Visa -Full Service which will have an Attorney fee of $2,000
If you are a refugee or an asylee relative, you can file for an I-730 which has a minimal attorney fee of $300.
Nonimmigrant Visa Pricing
If you are a nonimmigrant and are planning an H-1B Temporary Employment Visa, the processing time will take 60 to 120 days with a lawyer fee of $3000. There is also the L-1 Intracompany Transfer Visa which has the same processing time as the H-1B but the cost of an immigration lawyer is $5000.
If you are a foreign student with a full-time study load at a college in the US then you can apply for an F-1 Student Visa. The lawyer fee will cost you only $1500. If you already have an existing visa and wish to extend it you can take a B-1/B-2 Visa Extension worth $1000 attorney fee.
Save On The Expense Of Immigration Lawyer
If you are still wondering how much does an immigration lawyer cost and how you can save on the cost, there are simple tips that you can do so that filing for a Visa will be a lot less burden for you.
The first thing you need to consider to save on cost is to choose the right lawyer. It is better that you choose a lawyer with a high fee but can deliver what you want rather than a low paying lawyer that can't give you what you need.
Once you have chosen the right attorney the next step is to talk to them and ask for a flat rate. If your case is simple then you can definitely get a flat rate for your visa. You can also save by doing some of the work yourself. This work may include paper works and submissions as well.
You should also limit your phone calls and email correspondence to your lawyer. Each call and email is still a service so it might incur additional fees. The best thing that you can do is provide your lawyer the complete documents needed for your case to lessen the time of your contact with your legal team. Make meaningful meetings instead of short calls and emails.
Lastly, you should consider other alternatives to hiring a lawyer. There are some legal matters that can be handled by yourself and you don't need to hire an attorney for it. Before you consider getting a lawyer, check and research if you can do a self-representation on the court.