Looking for an amazing country to visit but only have a small budget? Well, don't worry because India got your back. This place is one of the most budget-friendly countries in the world. However, India can still make you go "woah" even if it is an affordable country to visit. This country is rich in culture, religion, and hospitable people. The beauty of India is so natural unlike any other countries out there. With this, you might be surprised on how much India will offer to you. Now, the question is how much does it cost to go to India?
Trip to India Cost Breakdown
You will still need to know how much money you will spend when you travel in India even if it is an affordable country. The cost will be broken into 4 parts namely Air Fares, Accommodation, Food and Drinks, and Transportation. The cost of those factors depends on what type of travel you are planning to have, whether it is a budget trip, midrange trip, or high-end trip.
Flights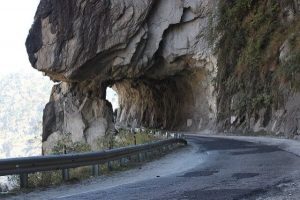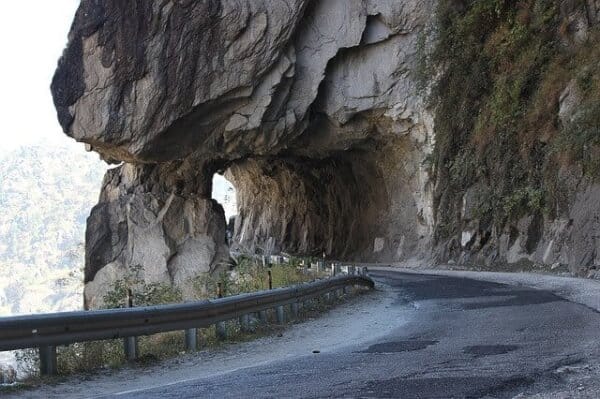 Prices of plane tickets will be the very first thing that you will have to consider because this can be the biggest cost factor that can add up to your total India vacation cost. And it depends on two important aspects: the place where you are coming from and the date you will travel. There are a lot of sites on the internet that help you look for affordable plane tickets. One good example of this is Sky Scanner. This website can help you look for cheap flights by simply typing the location where you are coming from and your destination. You can also input what type of flight you want to have (economy or business class).
Below are some rough estimates of plane ticket prices from different locations:
Round-trip flight from New York to India – $2,236 up to $5,540 (Economy)
Round-trip flight from Toronto to India – $6,000 up to $7,600 (Economy)
Round-trip flight from Los Angeles to India – $2,540 up to $3,400 (Economy)
Tips:
You should start booking a flight at least 4 months before the travel date. This can help you save money. Be sure to check the website from time to time to get the best deal you can have.
Another factor that affects the price of a plane ticket is the date of your travel. Just like any travel destinations, India also has peak season and off-season. Expect an increase of price during India's peak season which is from October up to February. This is the winter season of India, where the climate is cool and there is no summer heat that can make your trip imperfect. Also, there are a lot of celebrations and festivals in India during these months such as Dussehra, Durga Puja, and Diwali. India is known to have beautiful and colorful festivals. Attend in these amazing Indian Festivals if you want to truly experience India's culture.
This country's off-season is from March to May. It is India's summer season where the weather will be very hot and humidity will be a lot lesser. However, you can expect that the prices of plane tickets will surely drop. Visiting the Himalayas is recommended during this season.
Accommodations
The place that you will be staying is the next factor that you should consider. This is an unavoidable factor that could greatly add up to your total trip to India cost, unless if you have relatives living in India. There are a lot of options that you can choose for your accommodation depending on your budget.
You can find hostels and dorm beds in India for $12 up to $23 per night. This includes a clean and simple, yet comfy, bedroom. Sometimes breakfast is included in the price, but often times they are not. There are also much cheaper rooms available in India for as low as $4 up to $8 per night. However, the sanitation is not well maintained.
Private rooms are also available in India for $40 or more per night if you want to have more privacy. Breakfast is already included in the price.
There are also hotels in India if you have a lot of budget. The average cost of high-end hotels in India starts from $70 per night. Breakfast is always included and some hotels offer free lunch and dinner.
Also, bear in mind that accommodation prices also varies on the season. Prices for accommodation during peak season increase while on the other hand, it decreases the during the off-season.
Transportation
As long as you stay in India, you will have to spend money for your transportation. But don't worry, transportation in India is affordable.
Trains are available for long travels in India. The cost of train tickets depends on the type of seat you want to have. 3rd class type for a train traveling from Delhi to Udaipur costs around $0.8. However, you will not be assigned to any seat and this class will be very crowded. 2nd class type costs around $5 for the same distance. You will be assigned a seat or bed but without any privacy. The 1st class costs around $15 for the same distance but it includes a private air-conditioned room with comfy bed.
Buses are also available in India. There are two types of buses in this country, public and private. Public buses usually cost less but expect to have a low quality of travel experience. The cost of a public bus from Delhi to Dharamsala costs around $7. On the other hand, private buses cost more than $12 for the same distance traveled.
Taxis are available in India if you want to have a more privacy in traveling. The price can be negotiated but the estimated price for an 8-hour travel runs around $124. You can also visit com to have a list of the price of taxis in different cities in India to avoid being scammed.
Meals
You should never leave India without tasting their famous cuisines. This may add up to your total India vacation cost, but this will give you a complete travel experience in this country. Here are some of their famous cuisines:
ChungdiJhola, a spicy prawn curry dish that is commonly found in coastal areas. Many locals recommend this dish.
Dal Makhani, a vegetarian stew-like dish served together with rice and salad.
Tandoori Chicken, a famous Indian dish. It is mainly a spicy roasted chicken with bright colors. However, you can request to have it a mild flavor.
You can eat at a budget restaurant in India for as low as $1 up to $2 per meal; however, some of these restaurants are not very clean. Midrange restaurants cost around $4 up to $7 per meal per person. There are also high-end, 5-star restaurants for people who have a higher budget. The cost of meals in these restaurants runs around $18 up to $30 per meal per person.
Excursions
This will be the main highlight of your trip to India. There are a lot of tourist attractions available there but these are the most famous ones:
TajMahal – India is known for this beautiful sight. This place is located in Agra city and is known to be the symbol of love. Your India trip will not be complete if you don't visit this site.
Varanasi –Located near Ganges River, is a city that is rich in religion. Visiting this area can give you perceptions on the festivals of Hindus.
Kerala – This place is recommended for nature lovers. It is known to have an amazing wildlife and this is located in the southern part of India.
Activities such as Elephant riding, flying fox watching, and much more are also available in India for around $3 up to $25 per person.
Total Cost
So how much does it cost to go to India in total? The answer depends on the trip you are planning to have.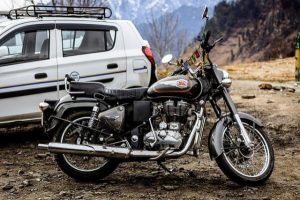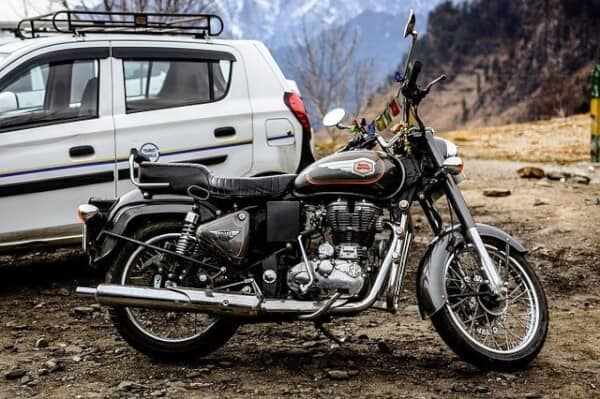 A simple trip to India can cost you around $40 per day. This includes a dorm bed for your accommodation ($6 up to $9), an eat-all-you-can buffet ($2 up to $4), and bus for your transportation ($4 up to $7)/
A midrange trip can cost you around $60 up to $130 per day. This should include a hotel for your accommodation ($20 up to $70), meals in a decent restaurant ($9 up to $20), entrance fees in sites and museums ($7 up to $15), and taxis for your transportation ($7 up to $31).
A high-end trip to India can cost you more than $140 per day. This includes an accommodation in an expensive hotel ($70 up to $300), 5-star restaurant meals ($31 up to $70), and 1st class train travel ($15 up to $120)
Extra Cost
Souvenirs will be the one that can add a lot of additional expenses. India contains a lot of cheap mementos that are very irresistible. You can either buy an Indian jewelry or clothes with a good quality for an affordable price.