No other romantic experience is quite like visiting Italy. Well, traversing the streets of Venice on gondolas, looking up at paintings and sculptures of churches, sipping great wine, and enjoying pizza fresh from the wooden stove are activities in the country that scream "romance".
In addition to that, capturing the Italian experience with your camera would yield outstanding results as there are so many picture-perfect spots in the country. The locations are brimming with aesthetics that it would make you think you're inside a painting!
Before the romance, though, you should create an itinerary and a budget plan to make the best out of the tourist destination. With that said, just how much does it cost to go to Italy?
Trip to Italy Cost Considerations
The exact figure of the trip to Italy cost would depend on a variety of factors. Other than looking for estimated costs, you should consider the following to be able to create a budget plan that would suit your specific travel needs:
Itinerary             
Will you spend your vacation in Italy's resorts or go sight-seeing in Milan and Venice? Typically, the more destinations you include on your "must-visit" list, the higher your budget should be.
Airlines and Departure City
Your primary concern in visiting the country is the airfare. A round trip ticket varies depending on your choice of airline and where you are set to depart for Italy. Some departure cities are farther from the destination and would mean a costlier ticket if you fly from there.
Mode of Transportation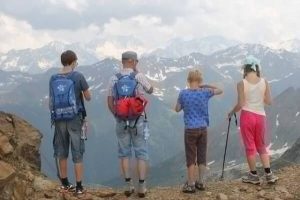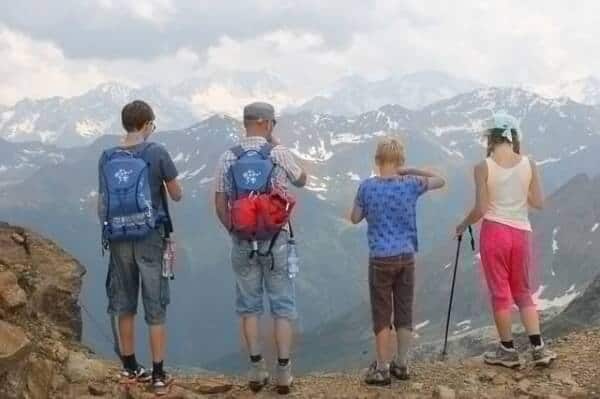 You could opt for a direct flight to Italy, but you could also choose to arrive there on a cruise or by train. Cruises departing to the county start at one end of the Mediterranean, often in Spain, and stop in one of the Italian coasts. Stops could be in Rome, Livorno, Genoa, Sicily, Sardinia, Bari, Brindisi, or Venice. However, you would probably end up splurging if you choose to experience a day cruise to the country.
Aside from these factors, common-sense considerations include the number of travelers and your length of stay.
Cost Breakdown
To give you a rough idea of the price figures per person, we would break down the cost of airfare, accommodation, food, and attractions per day and per person in the country.
Airfare
A big chunk of the Italy vacation cost comes from the price of airline tickets which runs about anywhere from $600 to $1,000 and more per person. The exact airfare depends on the airline and where you want to depart. For instance, a round-trip ticket from New York to Rome would start at $600 while departing from San Francisco to the same city would cost you $1,000 and more.
Expect airfare to be at its most expensive during the peak season. According to USA Today, prices of airline tickets are highest in early or mid-May to the end of August. At times, rates are high as early as late April, which coincides with the Easter holiday.
To give you an idea, here's a sample price of round-trip tickets to Rome scheduled on April 19-24 from Alitalia:
Round-trip ticket from New York to Rome (first 10 results)
Economy Classic               $1,007.10 to $1,257
Economy Flex                    $1,826.40 to $1,899.60
Premium Economy          $1,147.10 to $1,174.40
Business Classic                $4.565.10 to $4,592.40
Business Flex                     $5,754.10 to $5,781.90
Round-trip ticket from San Francisco to Rome
Economy Classic               $1,366.10
Economy Flex                    $2,090 to $2,953.40
Premium Economy          $1,591.10 to $1,614.40
Business Classic                $5,199.90 to $5,631.10
Business Flex                     $6,379.60 to $6,402.90
If you're planning to travel on a shoestring budget, Alitalia also offers cheap flights of which price starts at more than $600. Note that availing less expensive tickets requires you to book a flight as fast as you can, else the seats would be sold out before you could pay.
To do that, you should keep watch of sales announcements. Typically, airlines announce cheap flights on Monday and others would follow suit on Tuesday. Consequently, the best time to search for discounted airfare is on late Monday or early Tuesday.
Other airlines that offer direct flights to Italy from the US include Air Berlin, American Airlines, Emirates, United, and British Airways, among others.
Accommodation
Similar to airfare, accommodation rates in Italy tend to skyrocket during the peak season. Also, the cost of stay tends to be expensive during holidays and festivals.
If you're visiting on a holiday, know the average cost of staying in Italy and then prepare an additional budget as prices would probably be higher during that time.
According to Italylogue.com, low-cost stay in Italy averages about €14 to €45 ($15-48) a night while mid-cost accommodation runs around €57 to €190 ($60-200).
Note that Italy has a wide array of choices when it comes to accommodation. There are hotels, hostels, pensions, inns, and rooms for rent. You could even stay in some monasteries or convents, or go camping!
If you want a deeper immersion into Italy's culture, you could also try "agriturismo." It is a type of accommodation where you rent rooms in working farms for a small fee. In return, you would help a bit on the farm.
Staying in less popular cities or away from Italy's main attractions would further lower the accommodation expenses.
Here's a sample list of accommodation prices in Rome according to Expert Lodging:
Residenza Cola di Rienzo (bed and breakfast, double room)
Low:      €80 / $84.91
Mid:       €100 / $106.14
High:      €140 / $148.59
Rome City Centre (apartment)
Low:      €90 / $95.52
Mid:       €100 / $106.14
High:      €110 / $116.75
Santa Maria Inn (guesthouse)
Low:      €65 / $68.99
Mid:       €85 / $90.21
High:      €110 / $116.75
Trip Advisor also listed prices for mid- to high-cost hotels in Italy:
Hotel Antiche Figure €244.45 / $259.45
Hotel Rapallo €221.04 / 234.60
Grand Hotel Savoia €154.93 / $164.43
Camping, on the other hand, would cost you around €12 or $12.74 per person plus €10-15 ($10.61-15.92) per tent or caravan.
Food and Drinks
You certainly do not want to miss trying out Italian food and drinks as these, after all, are what made the country famous. If you're on a budget, you could eat breakfast, lunch, and dinner for a total of €19 or $20 a day, provided that you shop at the markets or cook for yourself. The daily cost of meals, otherwise, would reach as high as $70.
For a rough idea, here are basic dishes and their average costs:
Breakfast (coffee and pastry)                 €2-3 / $2.12-3.18
Lunch (pasta dish)                                 €7-12 / $7.43-13
Lunch (meat course)                                 €9-18 / $10-19.10
Lunch (full three-course meal with wine)€40 / $42.45
Dinner (main course) €14-33 / $15-35
Pizza                                 €3.50-10 / $4-11
Dessert                                                 €5-8 / $6-9
Coffee €1-1.30 / $1.06-2
Bottled wine                                                 €9-20 / $10-21)
Glass of wine                                                 €3 / $3.18
Juice                                                 €1.40-1.90 / $1.50-2
Shopping for ingredients would help you save money. Fresh meat and vegetables, pasta, and dairy products in Italy have reasonable prices if you're buying from the market or grocery stores. For instance, a bunch of fruits costs $1 and a one-pound package of pasta costs less than that. The price is much lower if you're in the countryside as commodities are produced there.
Attractions
A romantic tour in Italy would not be complete without seeing the places the country are best known for. Speaking of sight-seeing, here's a good news for budget travelers: you can see top Italian architectural sights like the St. Peter's Basilica in Vatican, St. Mark's Basilica in Venice, and Duomo in Milan for free!
As for other costs, Italylogue.com listed some ticket prices of famous spots in Italy including:
The Colosseum (Rome) €12 / $12.74
Vatican Museums €13 / $13.80
Leaning Tower of Pisa €15 / $15.92
Uffizi (Florence) €6.50 / $6.90
The Last Supper (Milan) €6.50 / $6.90
Pompeii €11 / $11.67
On the other hand, the prices for popular activities include:
Gondola ride in Venice €80-100 / $85-110
Cruise in Lake Como €55-270 / $60-290
You could also visit the Amalfi Coast, a UNESCO World Heritage Site, and Cinque Terre. These breathtaking places are situated in the coasts of Italy and are popular among tourists. The price for staying in these locations, though, would depend on the season and accommodations available in the area.
Other Cost Considerations
You might feel ready to fly as you now have an idea of the Italy vacation cost, but know that you have to prepare money for other expenses.
For one, you have to know how much you would spend for local transportation. This is important since you came to Italy to roam around the country, right?
To get around the country, you could opt to ride trains, hop on buses, or rent a car.
For train rides, here are sample prices from Lonely Planet:
High Velocity
Turin-Naples                 €99 / $105.07
Milan-Rome                 €79 / $83.5
Venice-Florence €45 / $47.76
Rome-Naples                 €39 / $41.39
Florence-Bologna €24 / $25.47
Inter-City
Turin-Naples €74.50 / $79.07
Milan-Rome €38 / $40.33
Venice-Florence €28.50 / $30.25
Rome-Naples €26 / $27.60
Florence-Bologna €12 / $12.74
There is also an available Italy Rail Pass good for a seven-day travel around Italy costing $307 for second class and $379 for first class.
Aside from local transportation, you should also prepare a separate budget for shopping. The cost of buying souvenirs, shirts, and other trinkets in Italy would depend on how much you are willing to buy. There are no definite figures for that, but to avoid overspending, set a budget for such purchases and try sticking to it.
Calculating the Costs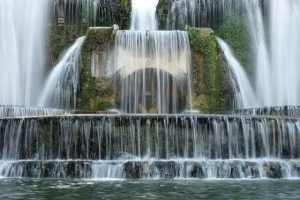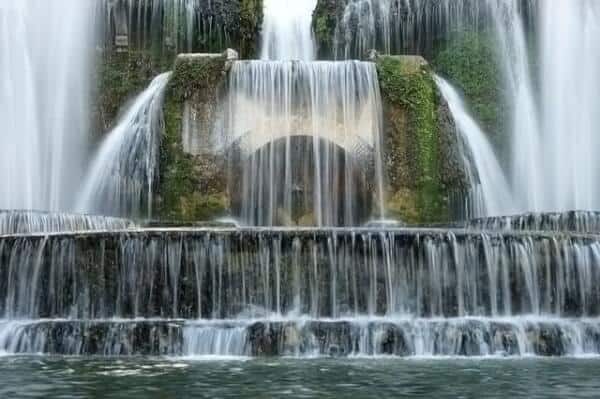 How much does it cost to go to Italy? For a calculation of a mid-budget, one-week Italian vacation, let's add up the following average costs:
Airfare $600 to $1,500
Accommodation $15 to $200 or $105-$1,400 per night for 7 days
Food and drinks $20 to $25 or $140-$175 per day for 7 days
Italy Rail Pass $307
AVERAGE MID-COST FOR 1 PERSON: $1,152 to $3,244
Note that the prices we used for the computation were only based on the costs mentioned in this article. Also, we did not include the price of the attractions, tourist activities, and shopping because these expenses vary greatly depending on you and your travel buddies. Including such expenditures would only result in either an unrealistically low or high amount that would likely throw you off track.
Flying to Italy could be ridiculously expensive, but the cost of living is close to standard rates. If you know how to budget your money and has a list of things to do (and not to do), you could have an enjoyable trip to this European country without having to sell a limb.
Cheers to a romantic escapade!